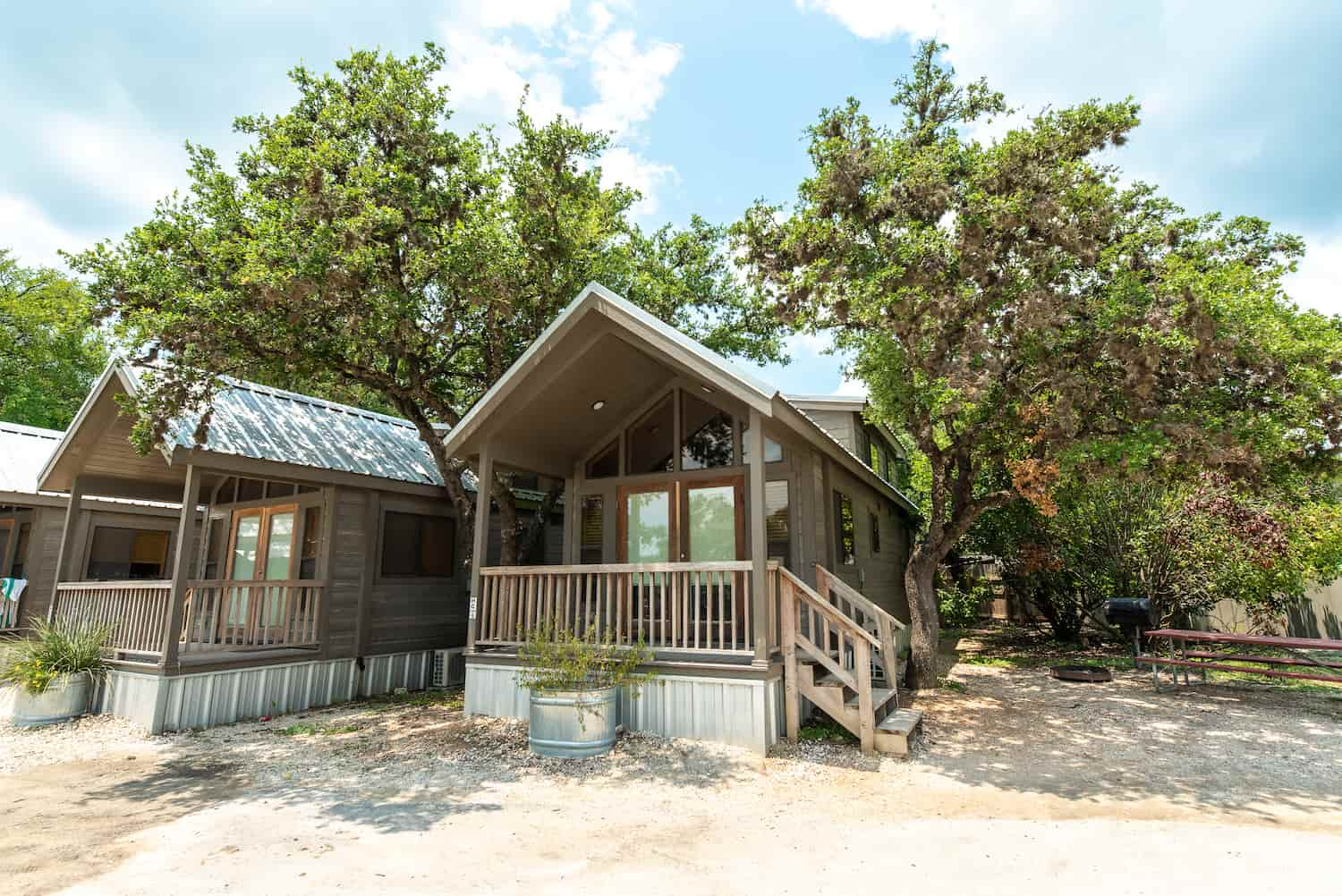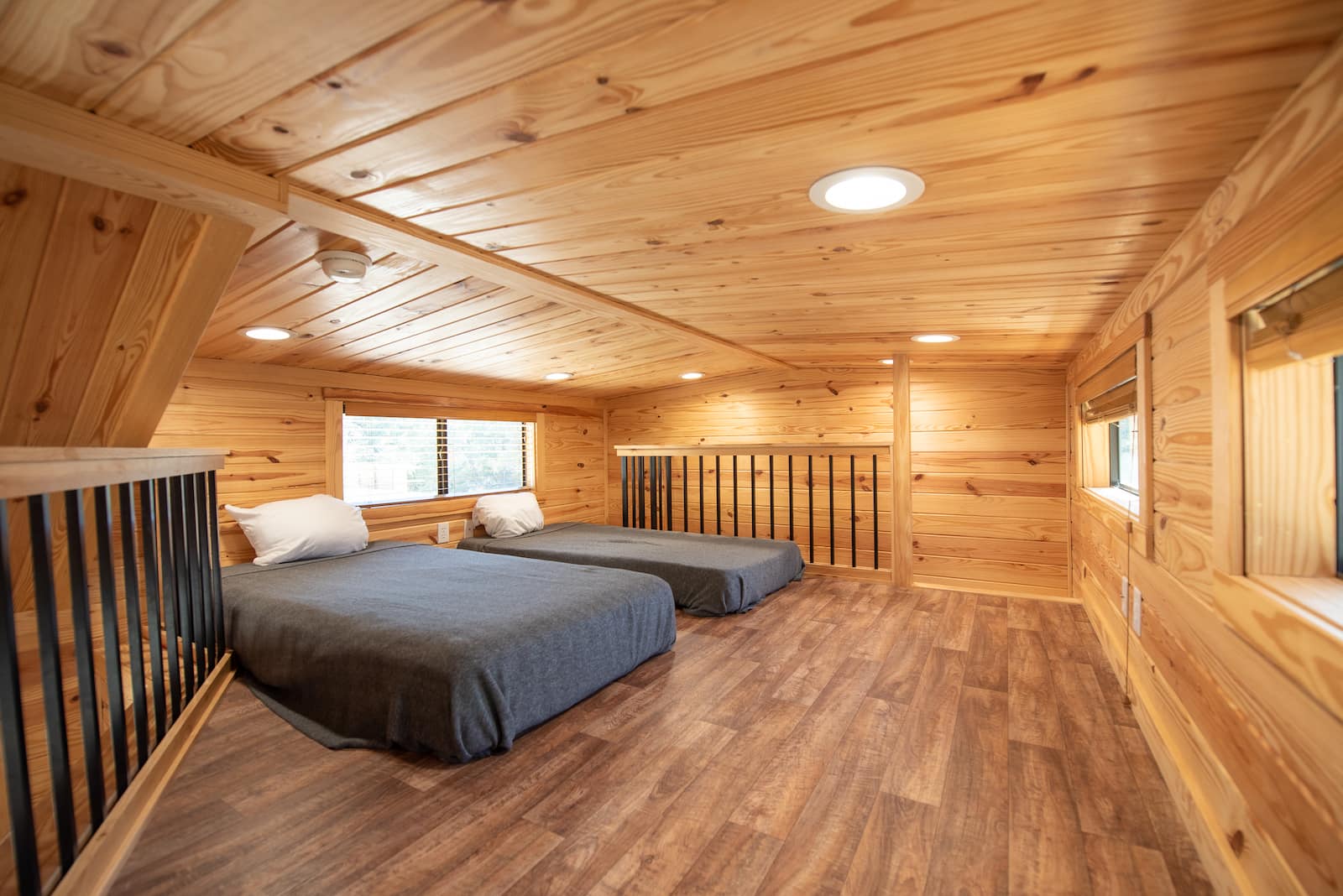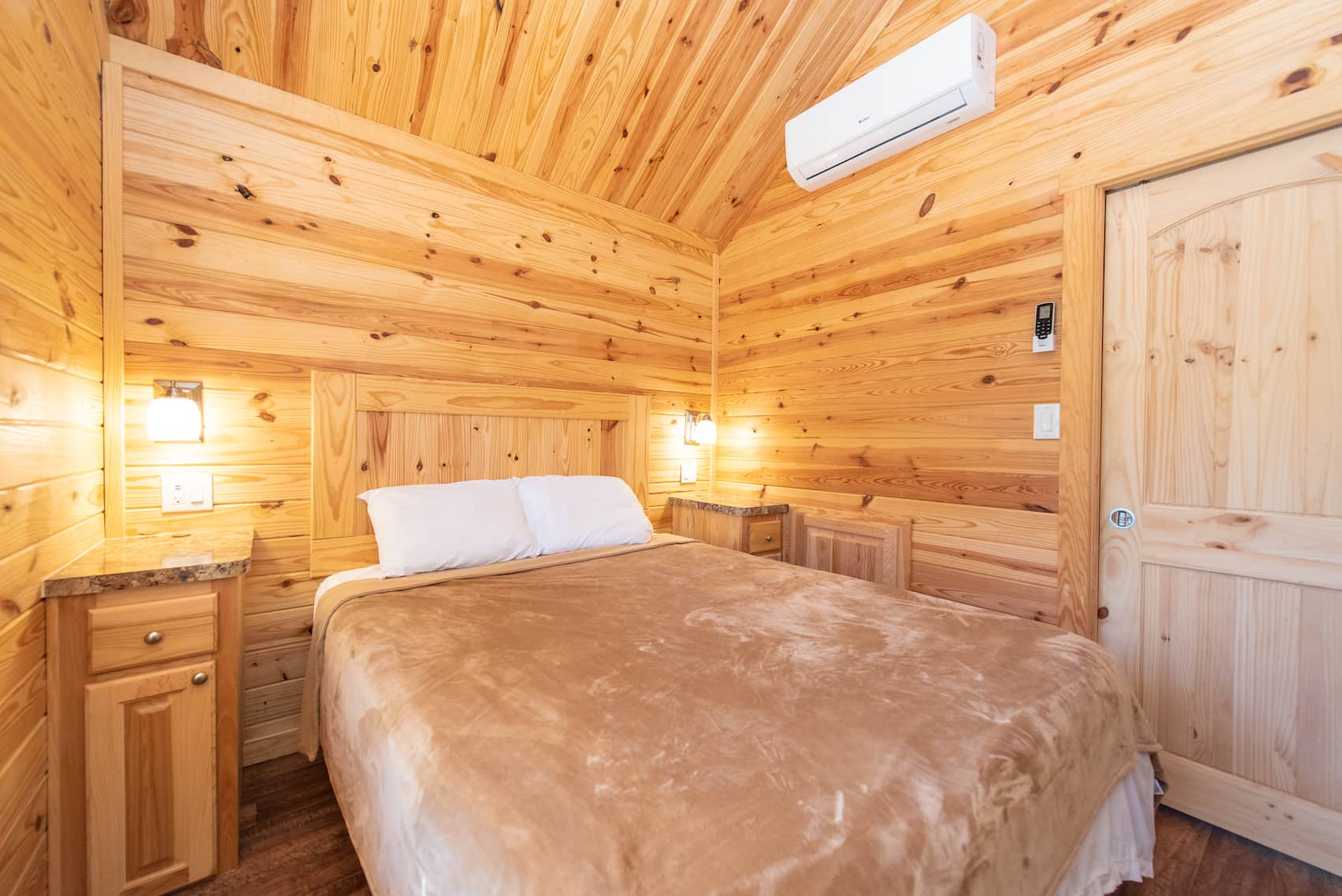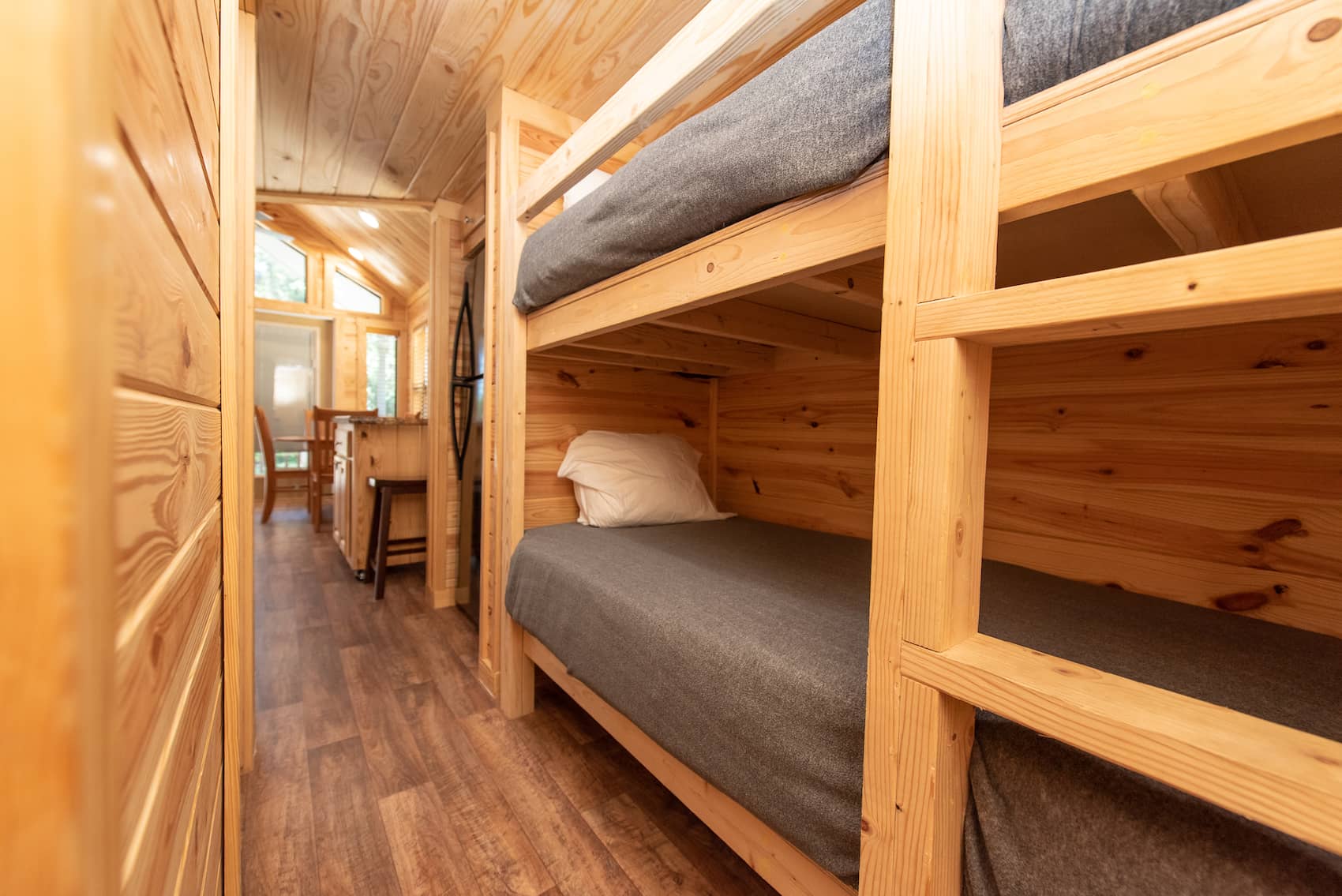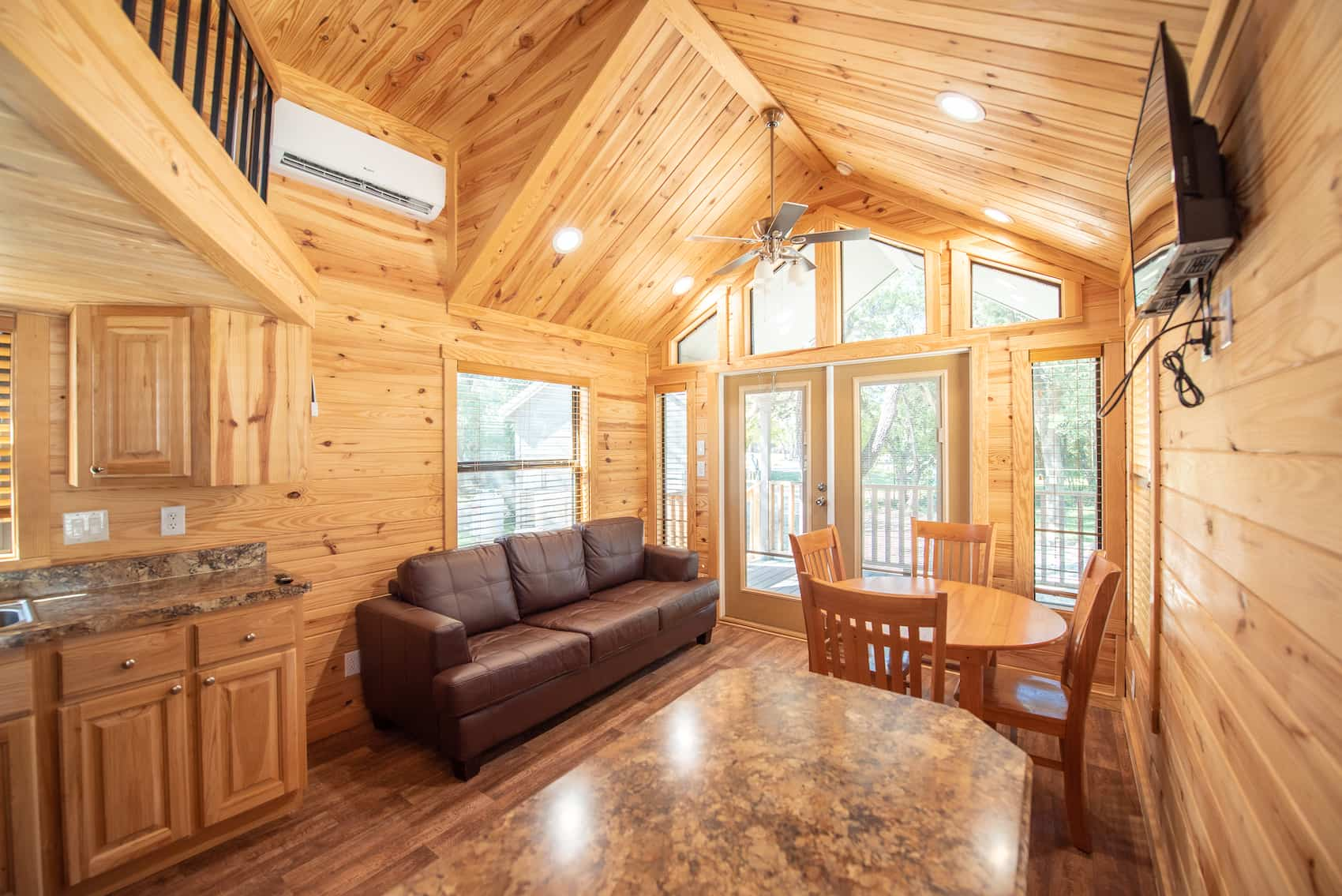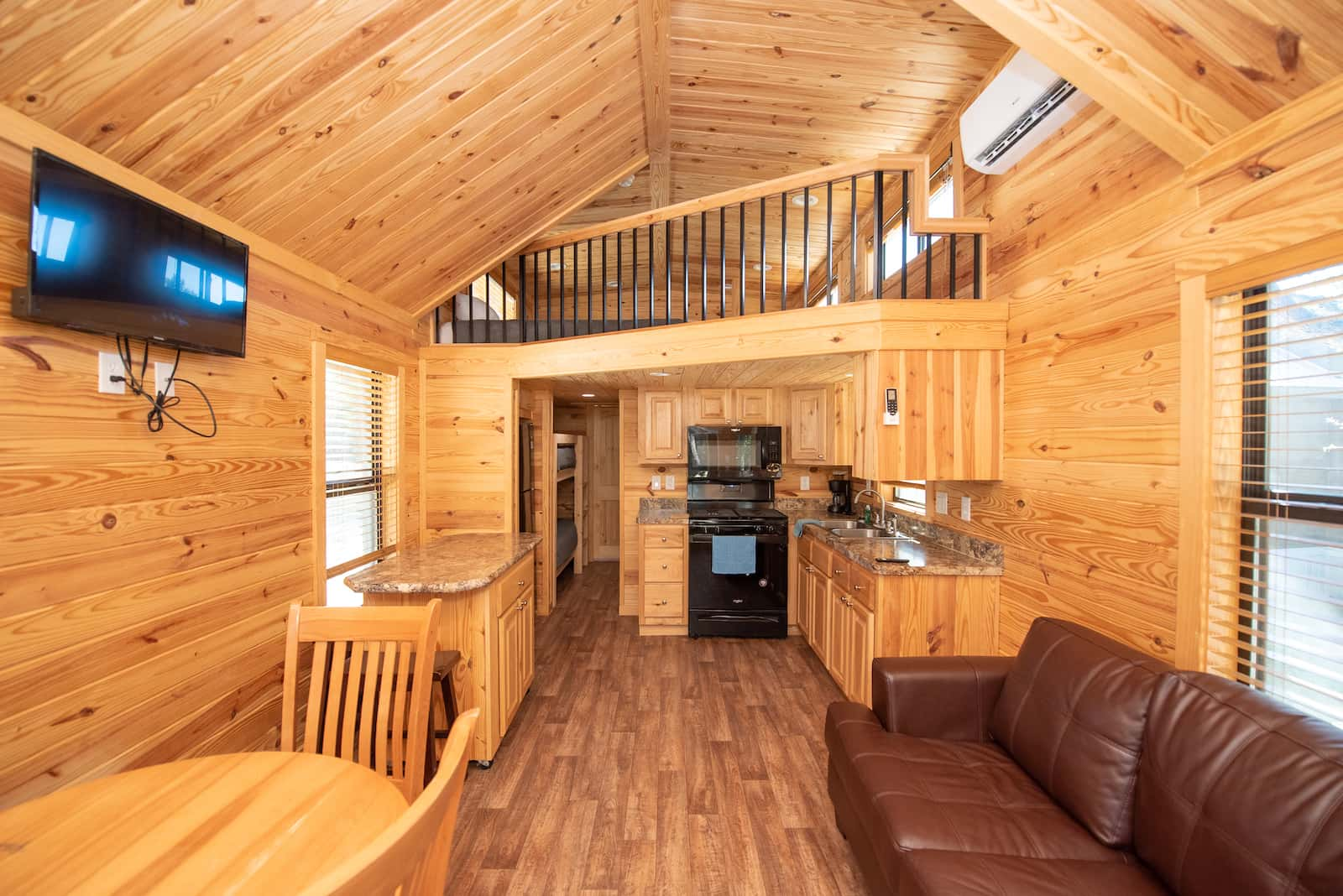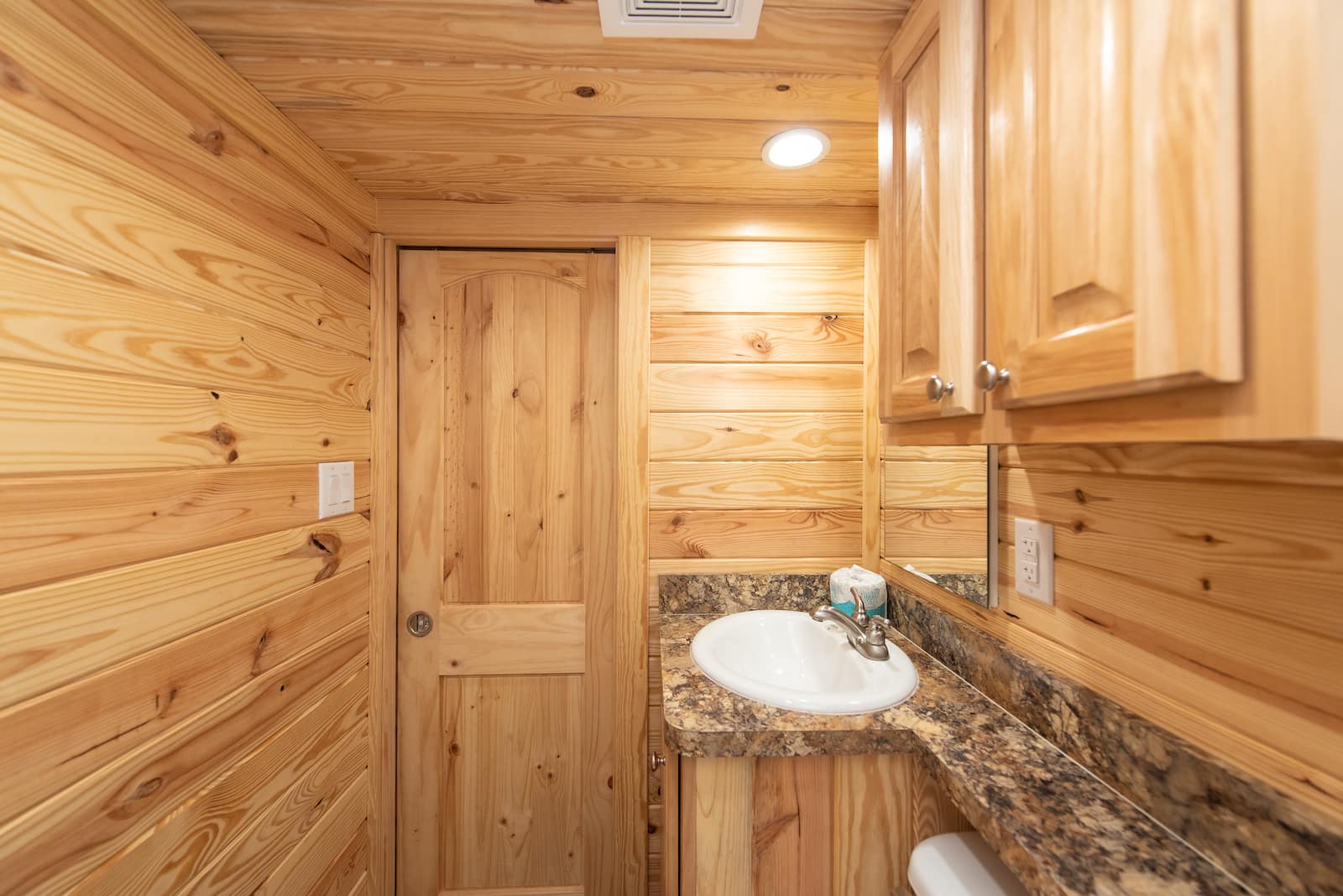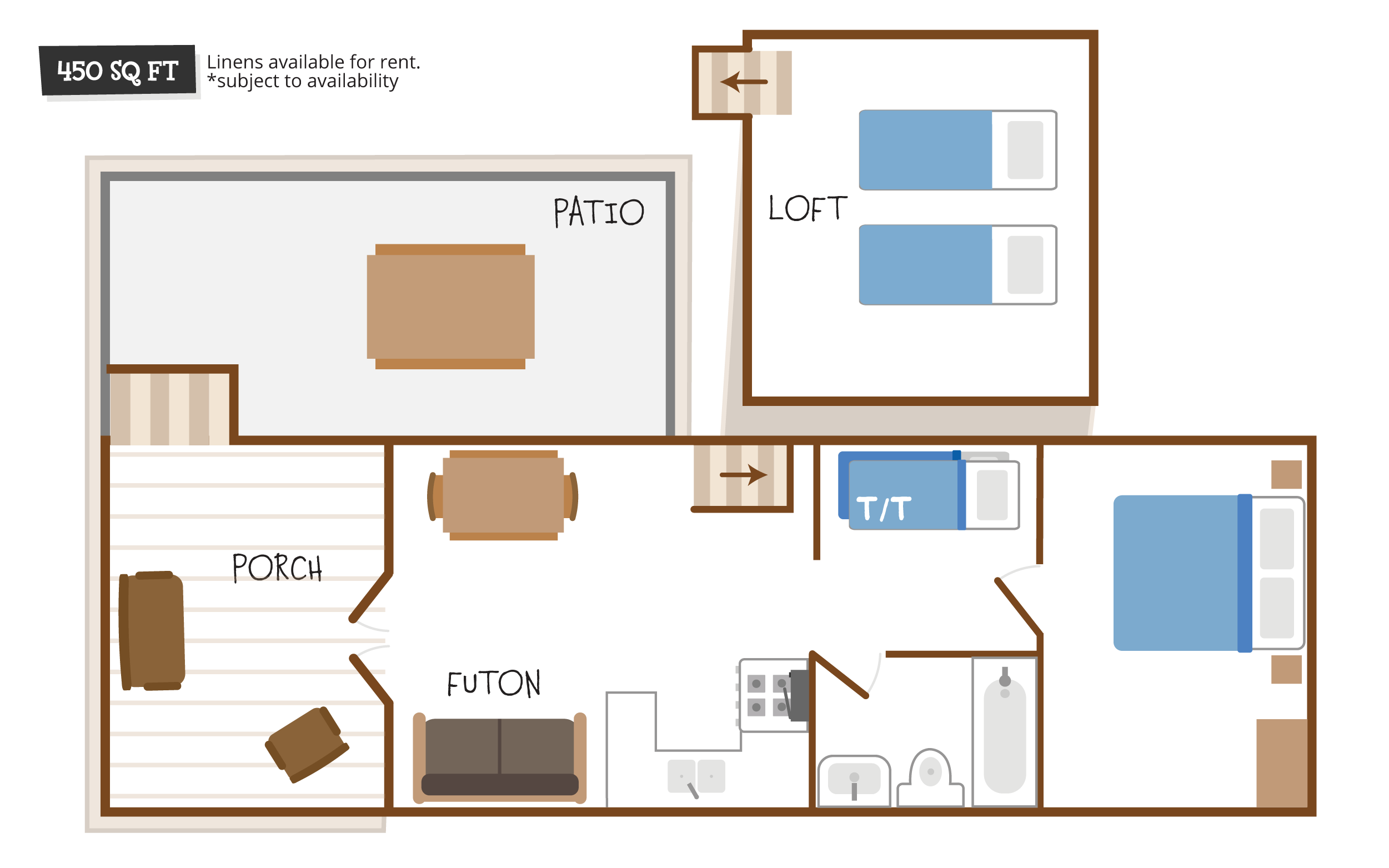 Hill Country Cabin
Private Bedroom
Sleeps 8 (ADA accessible sleeps 6)
Full Kitchen
Full Bathroom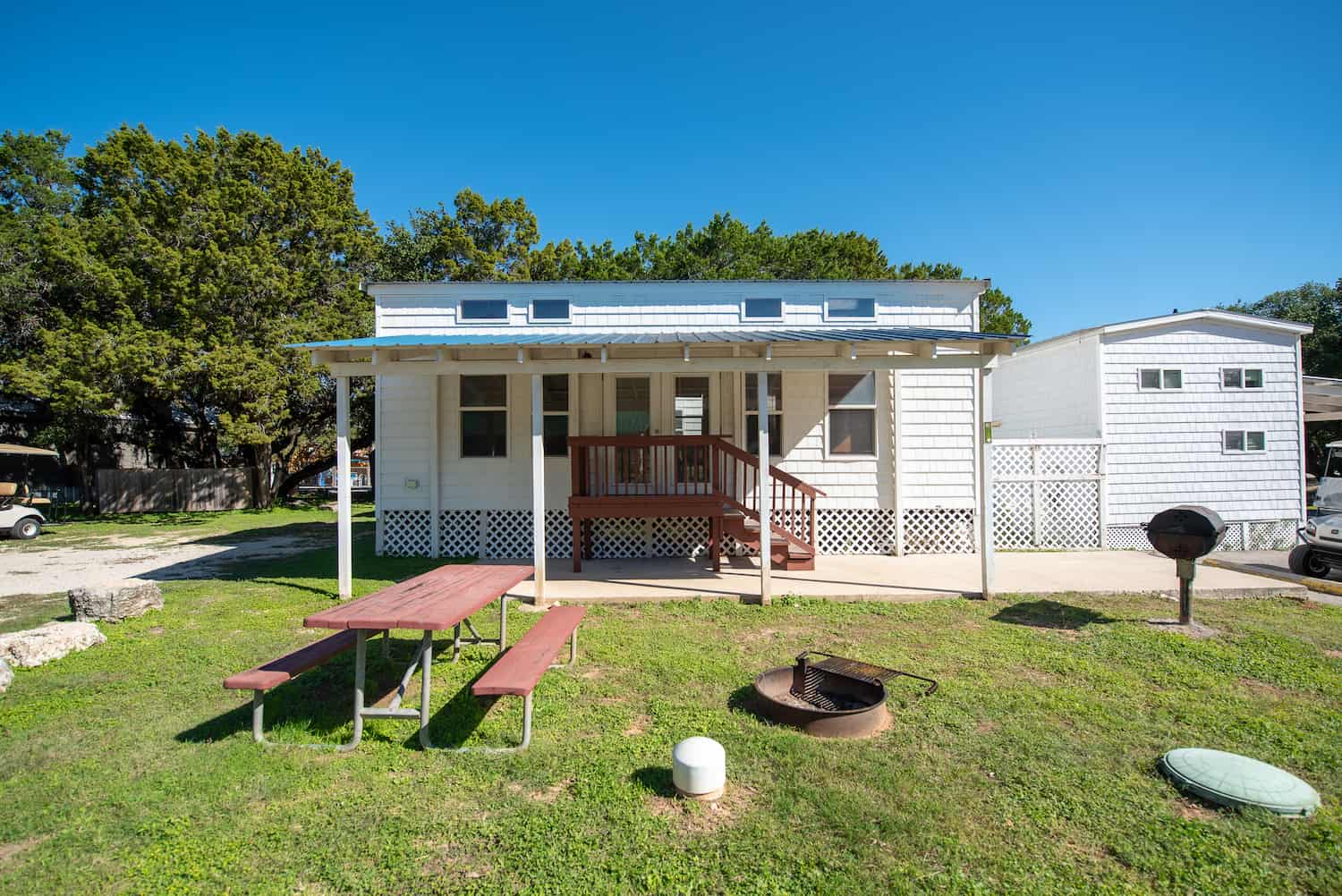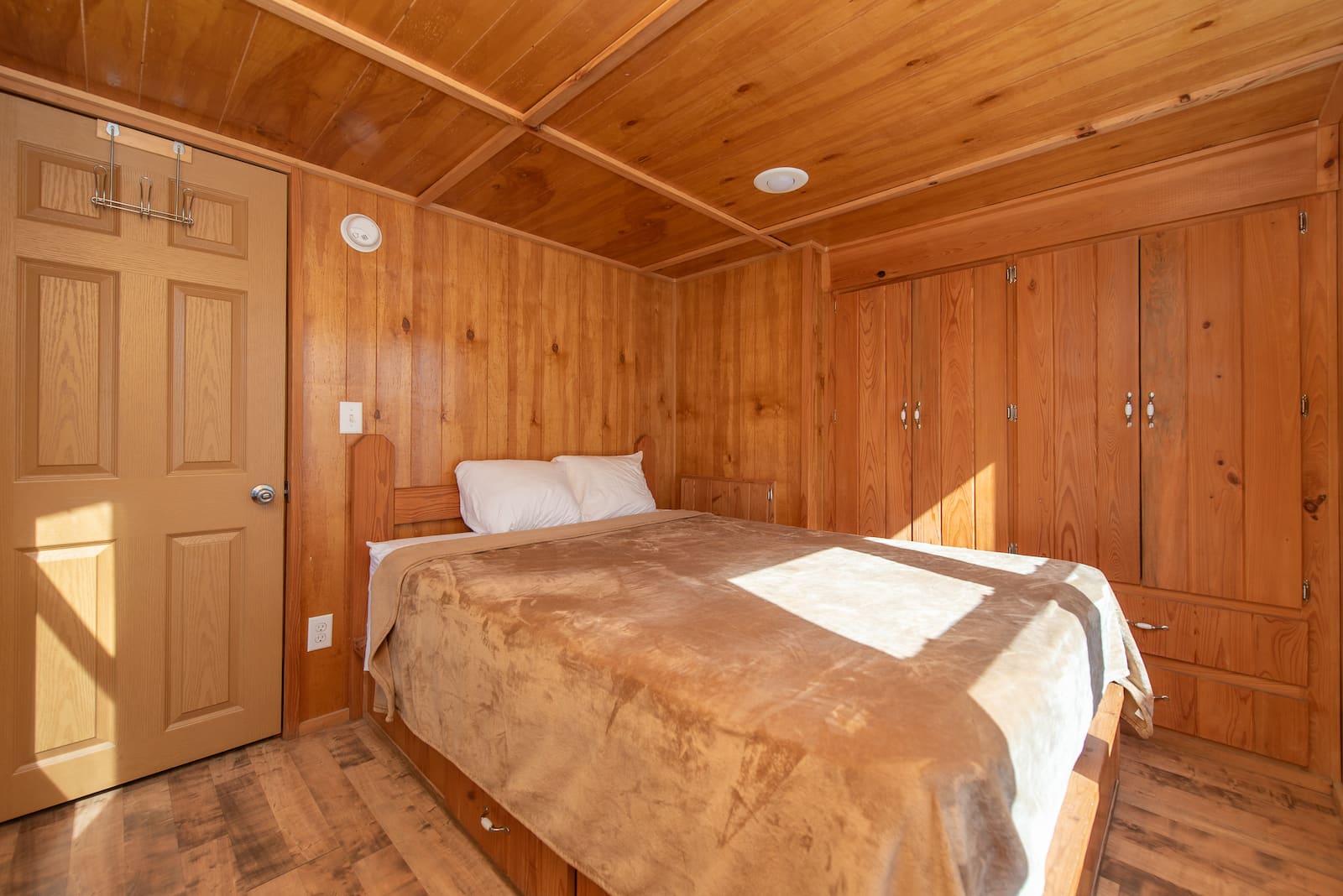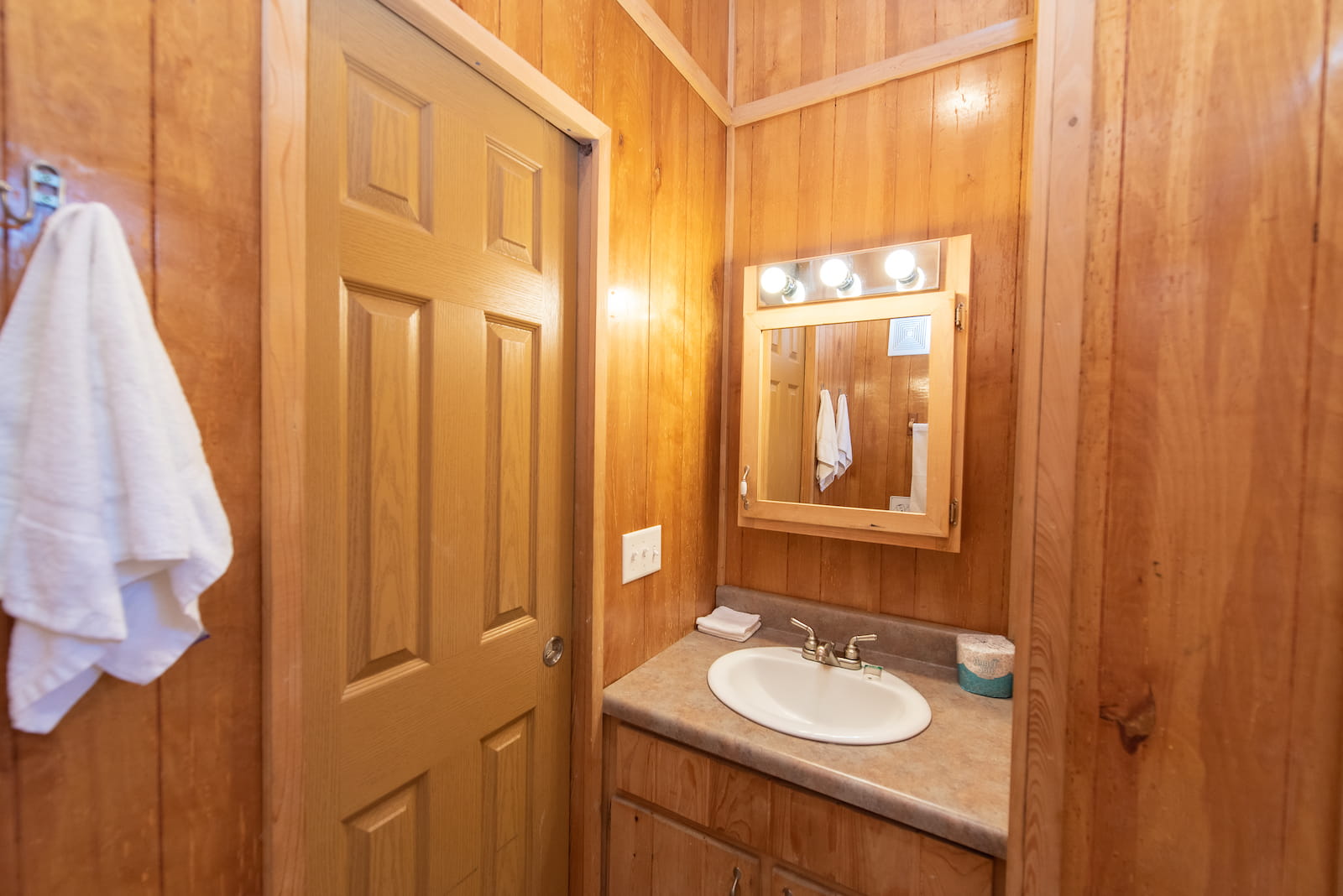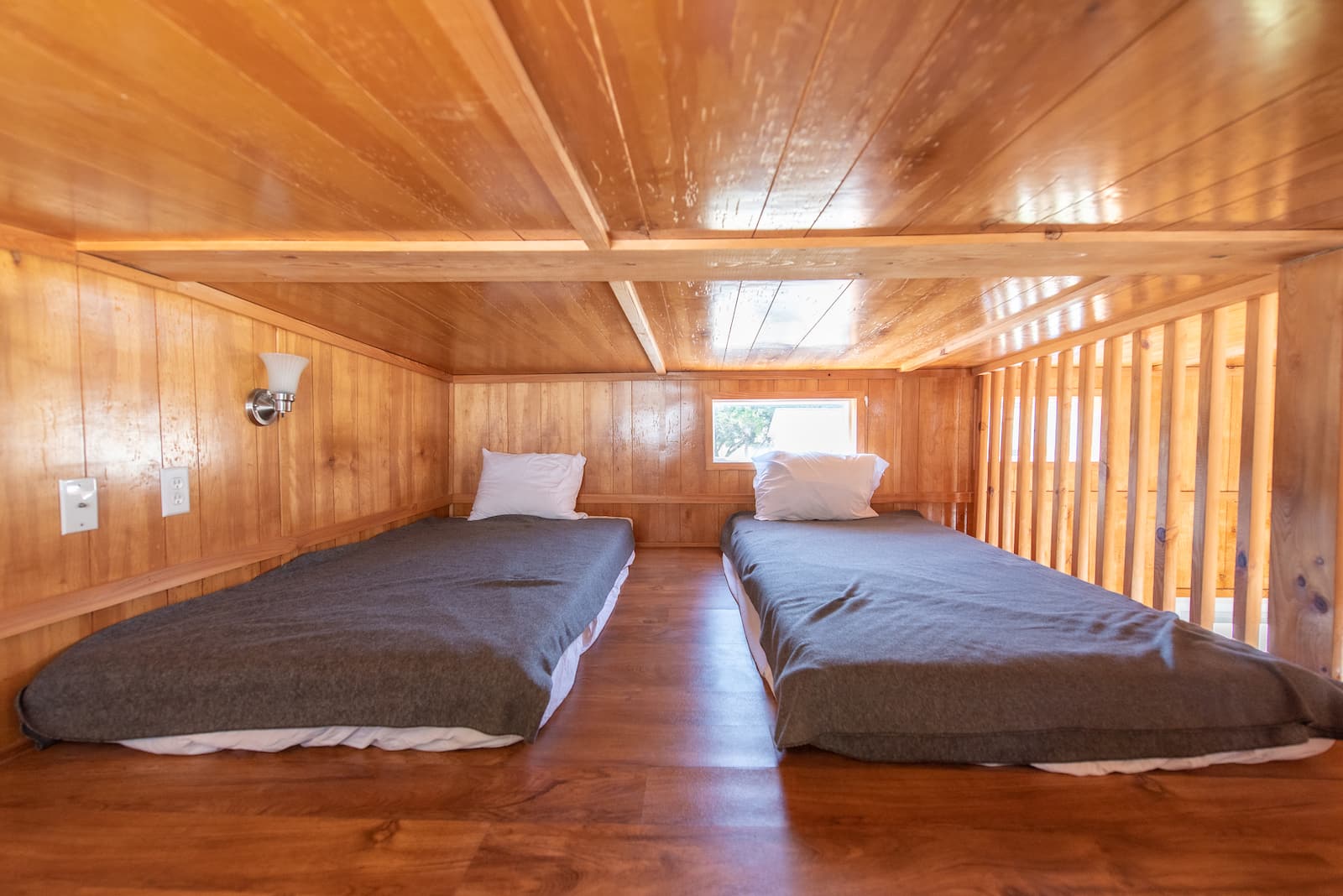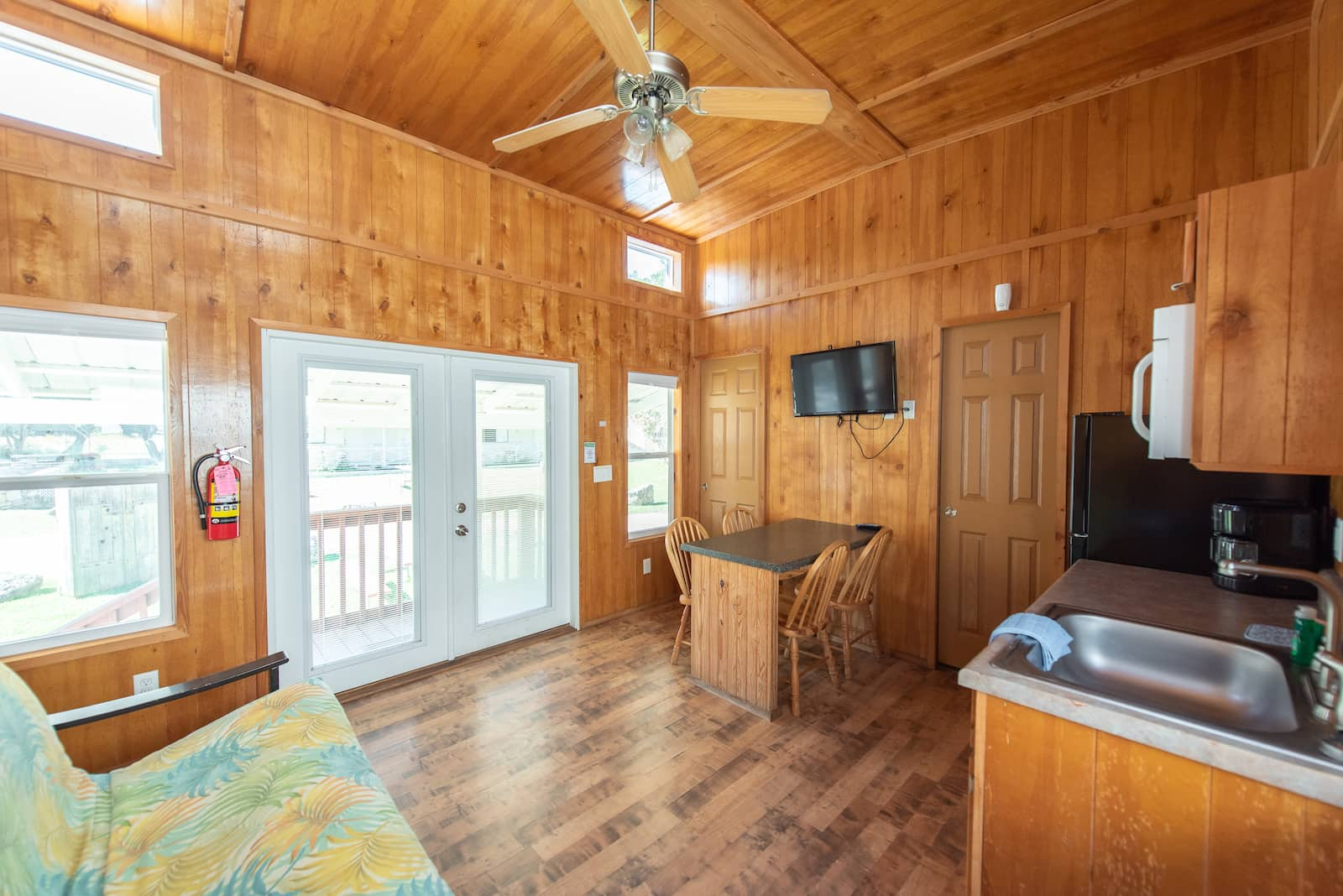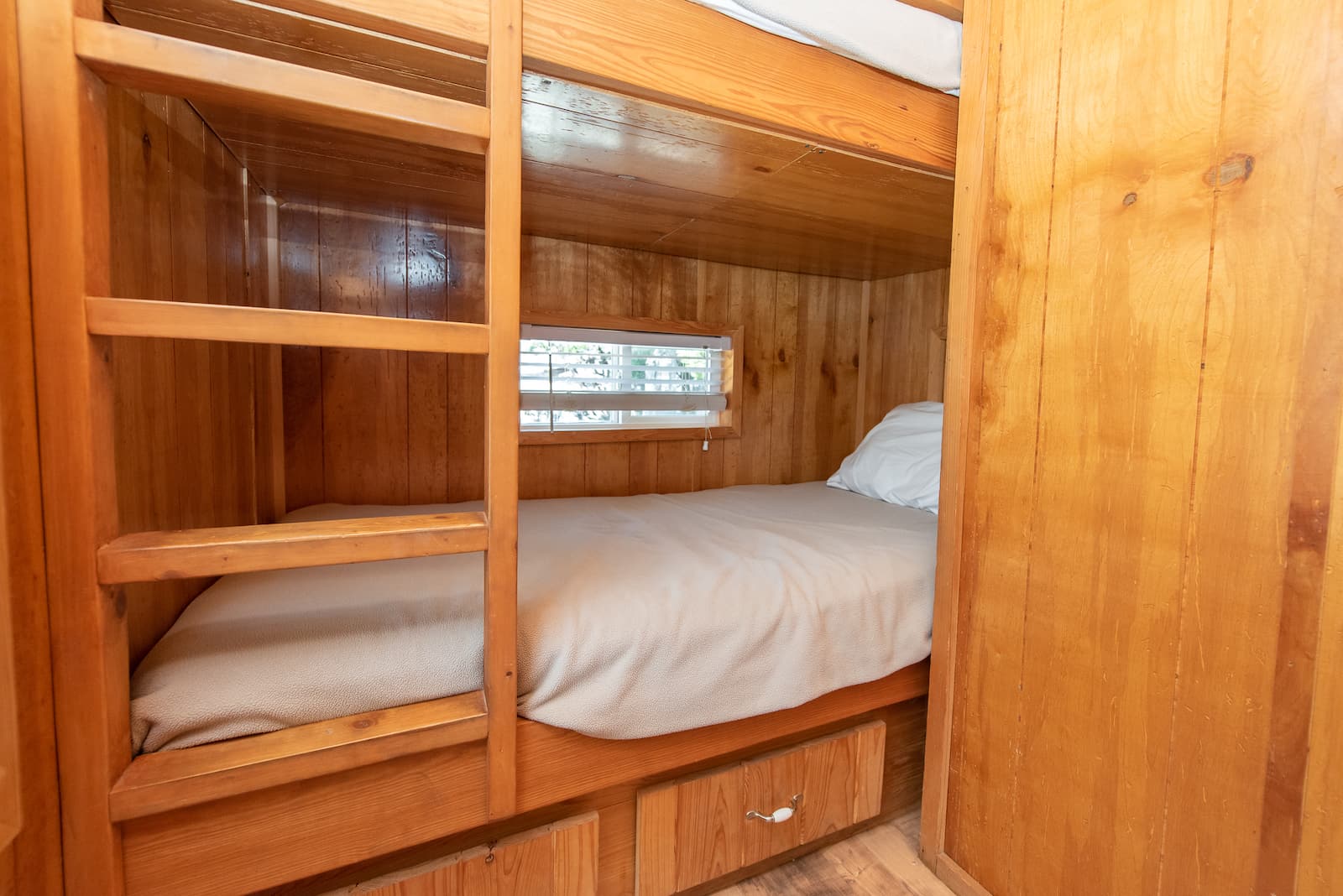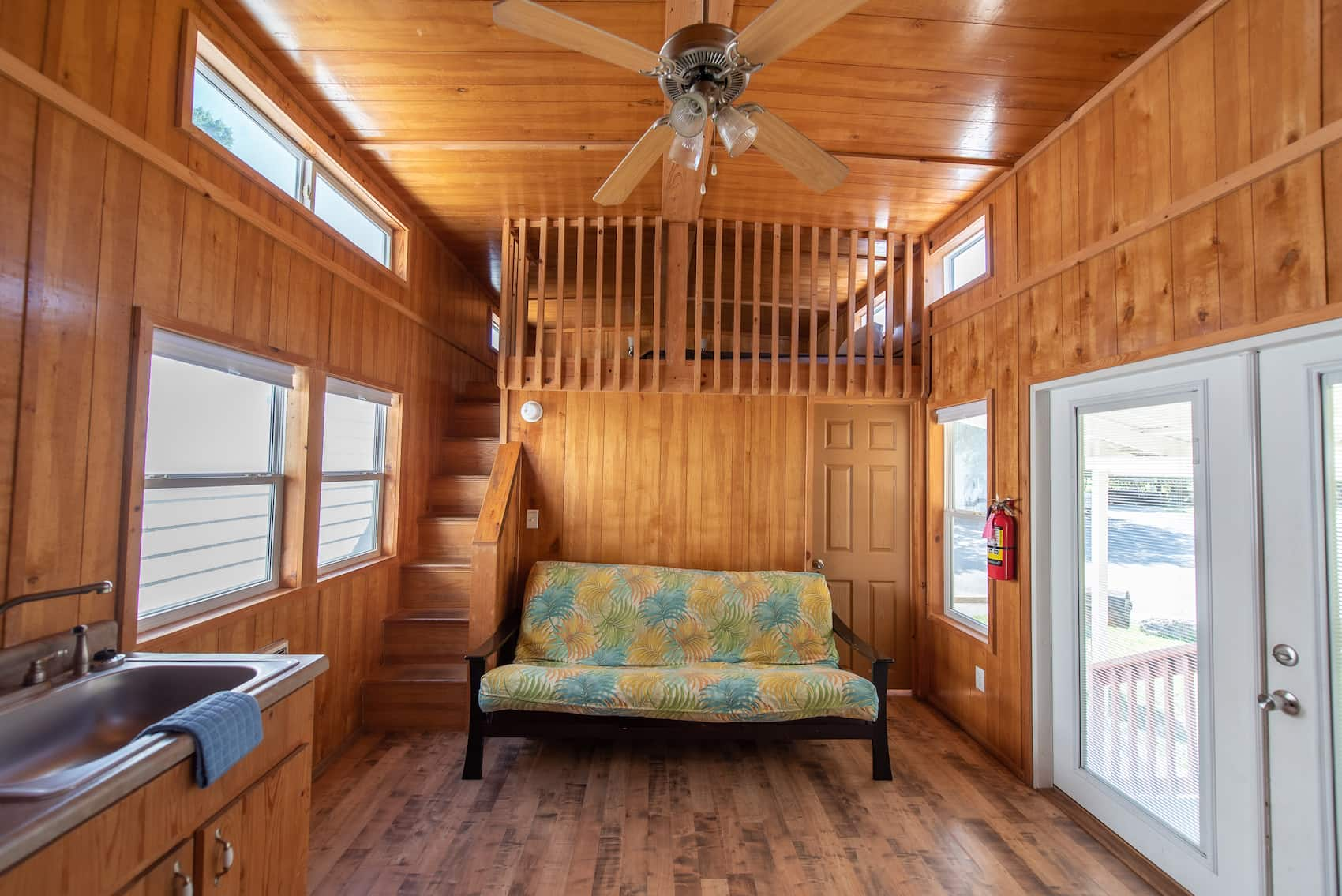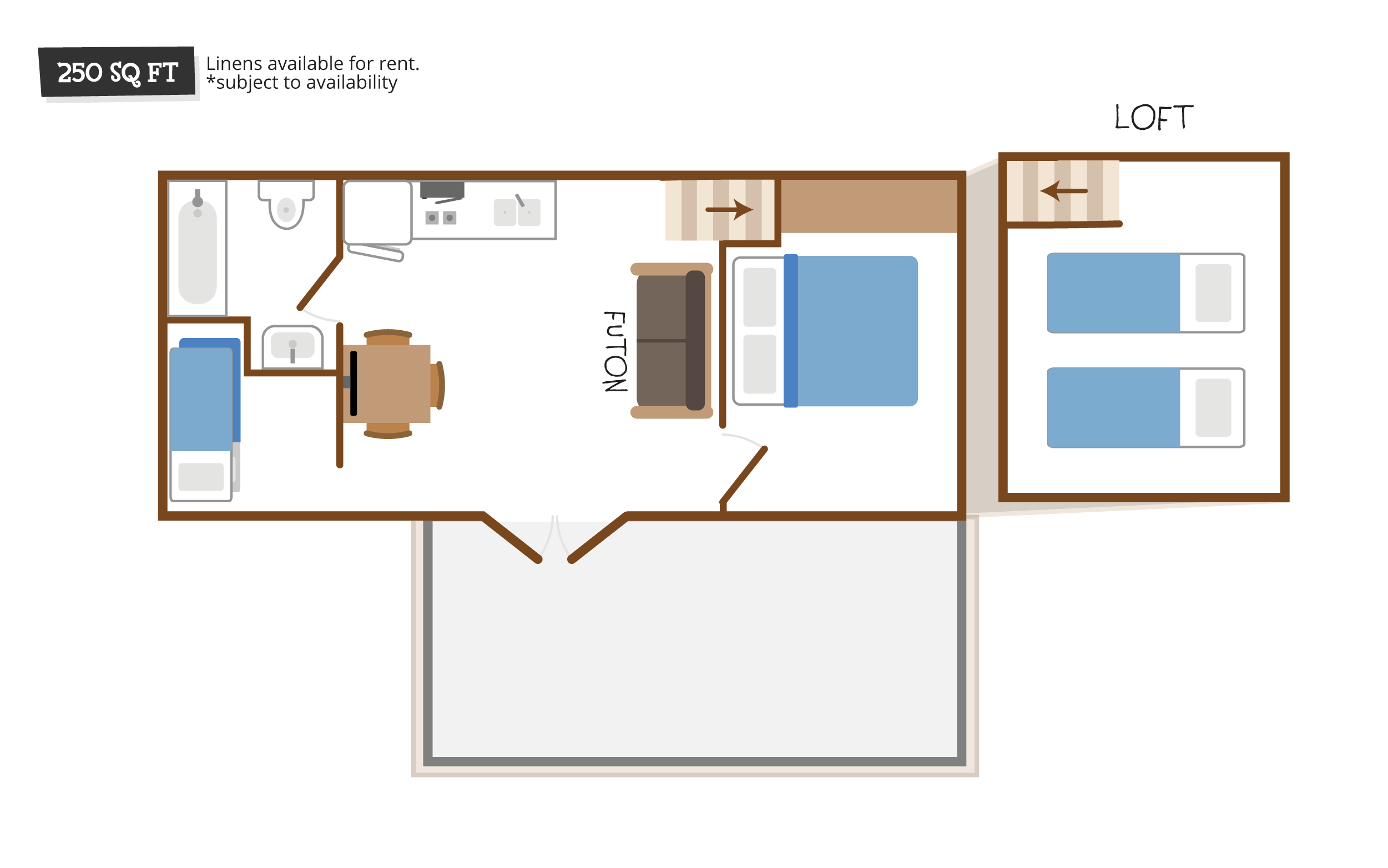 Cindy Bear™ Cabin
2 Private Bedrooms
Sleeps 8
Kitchenette
Full Bathroom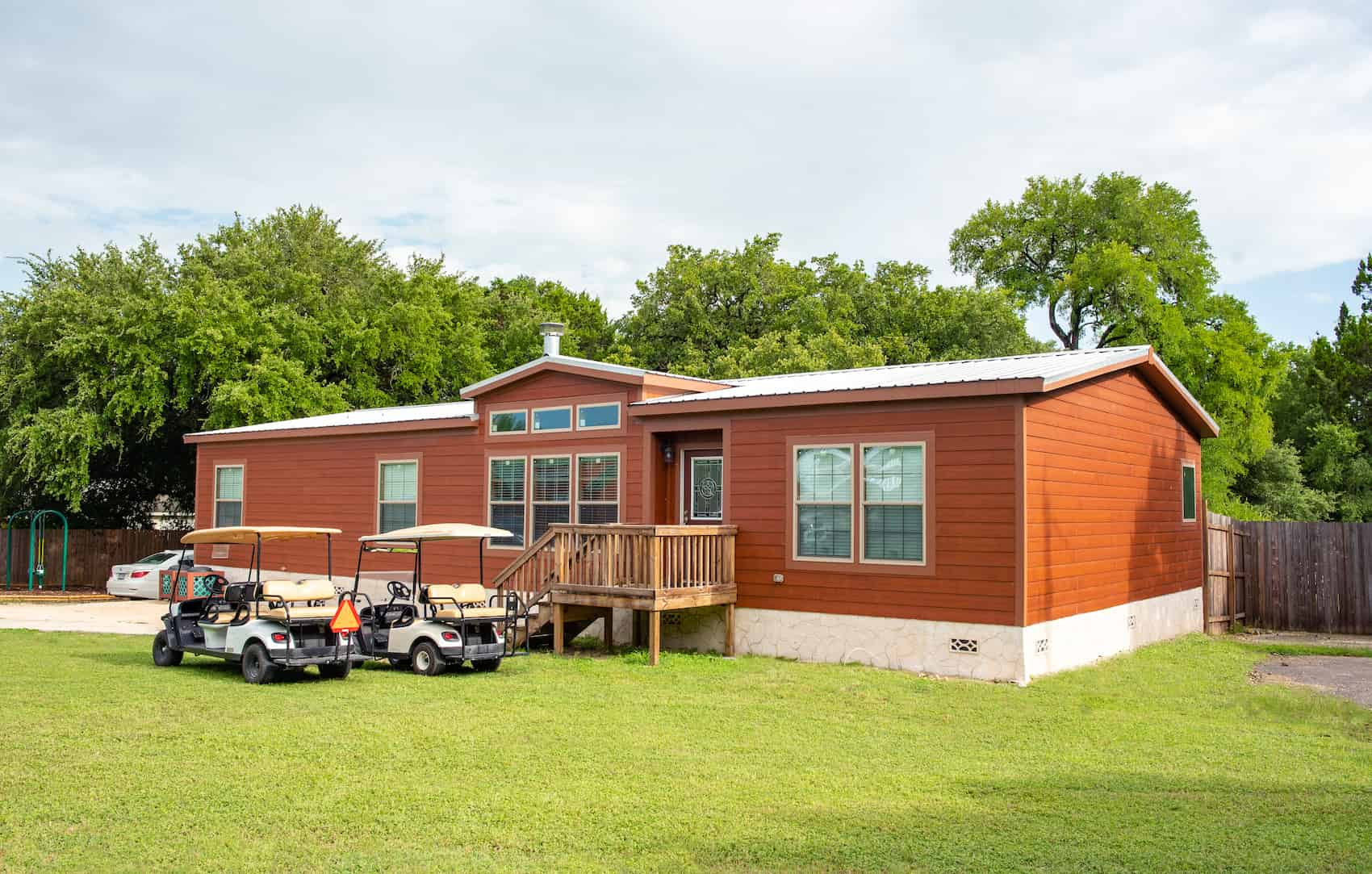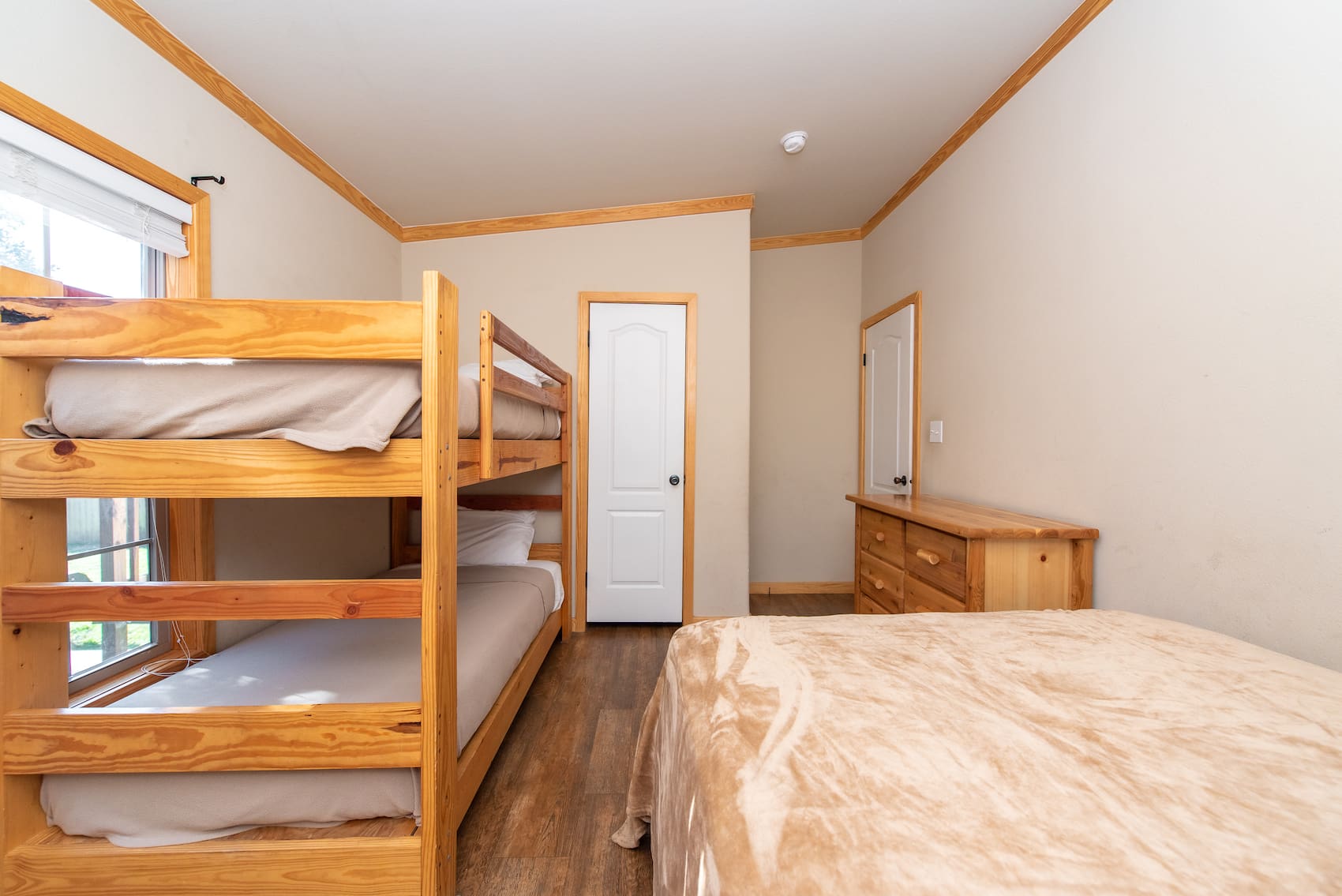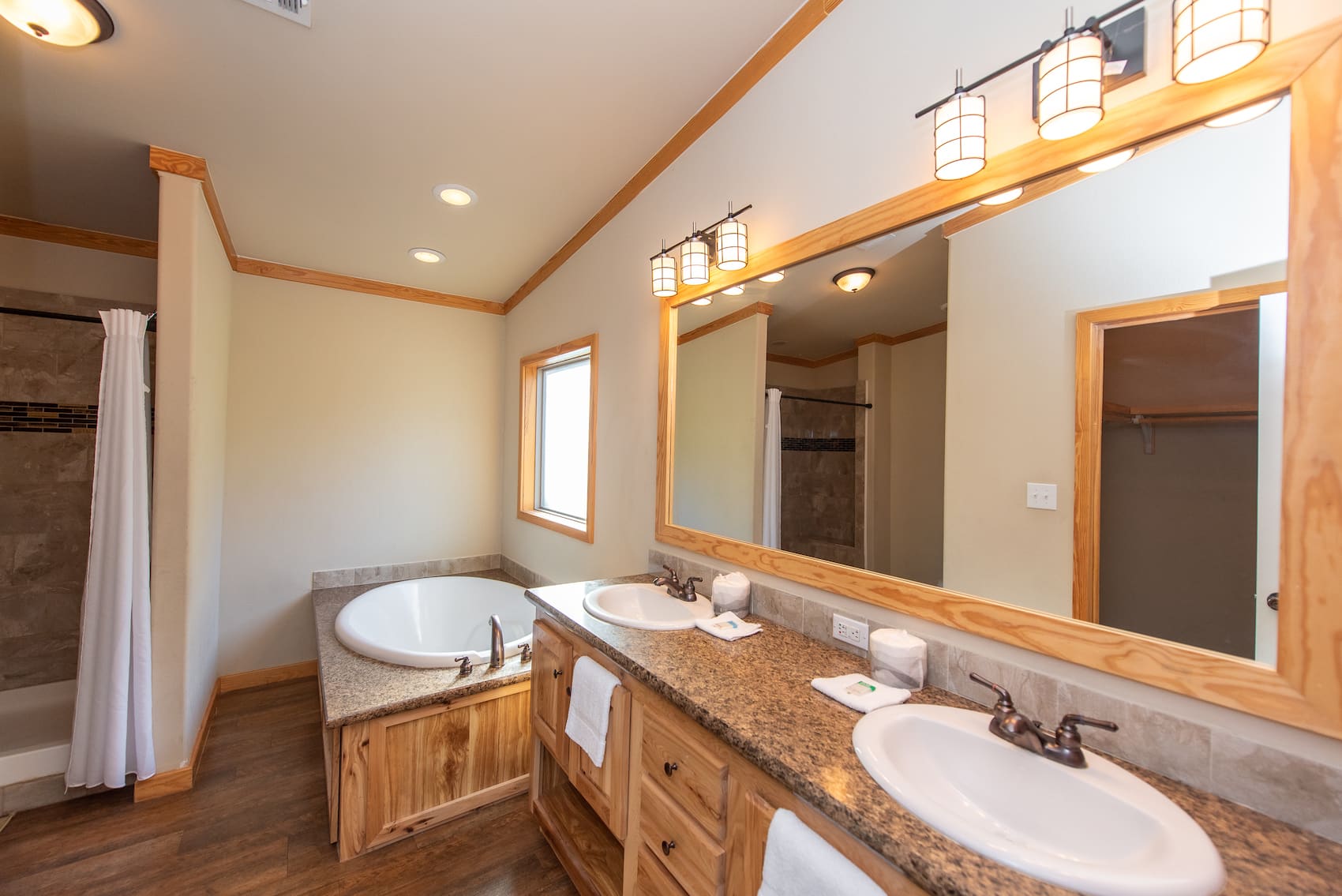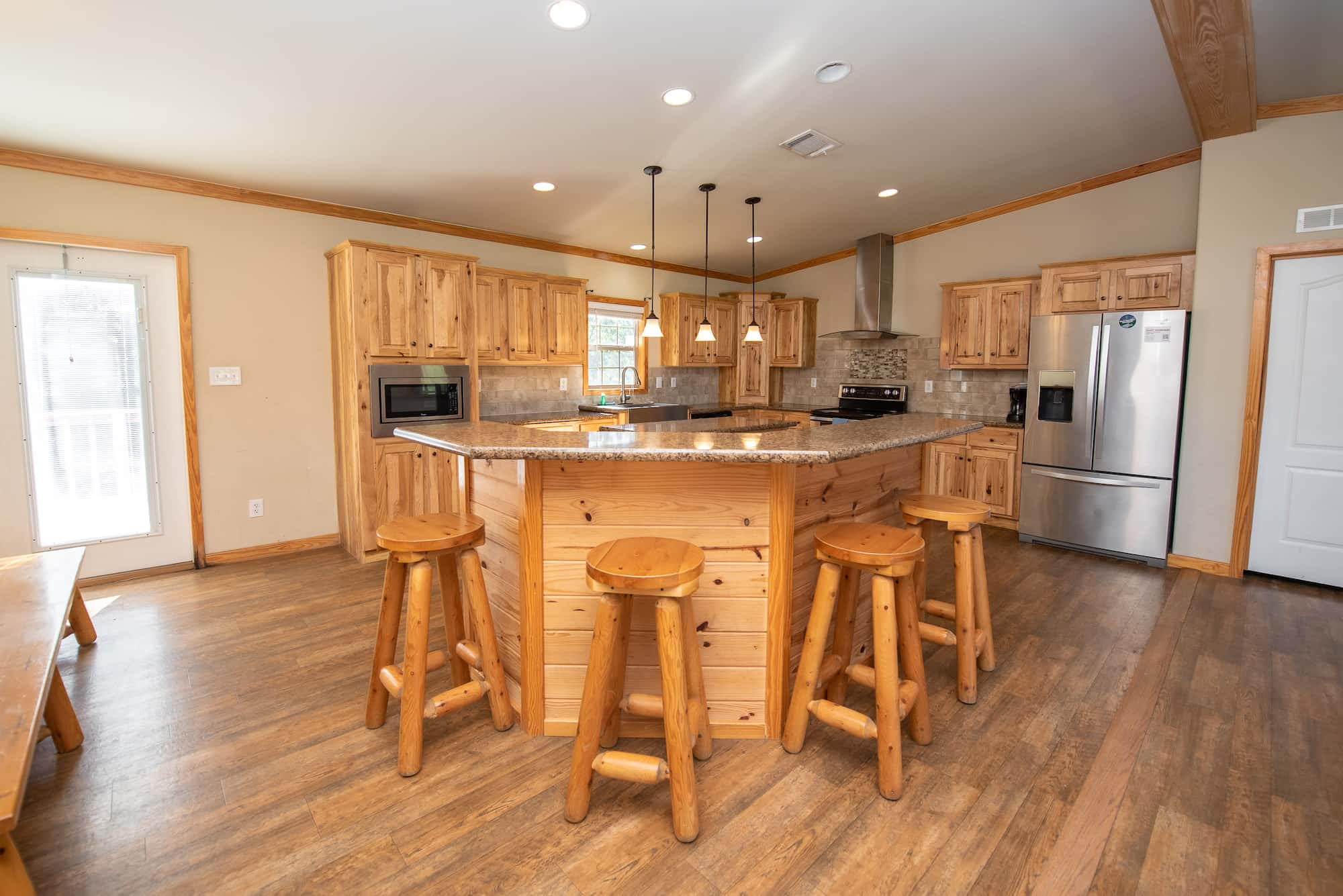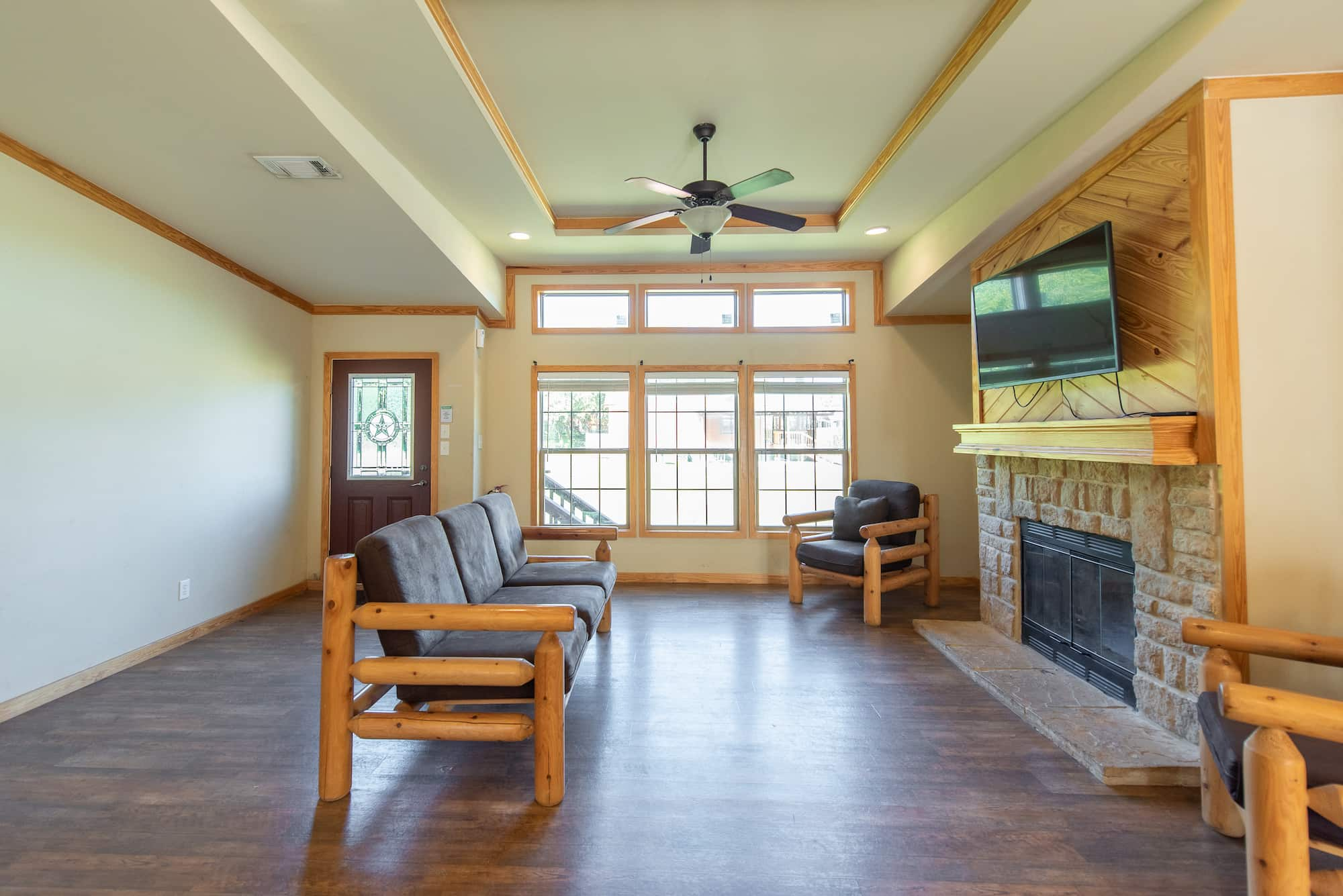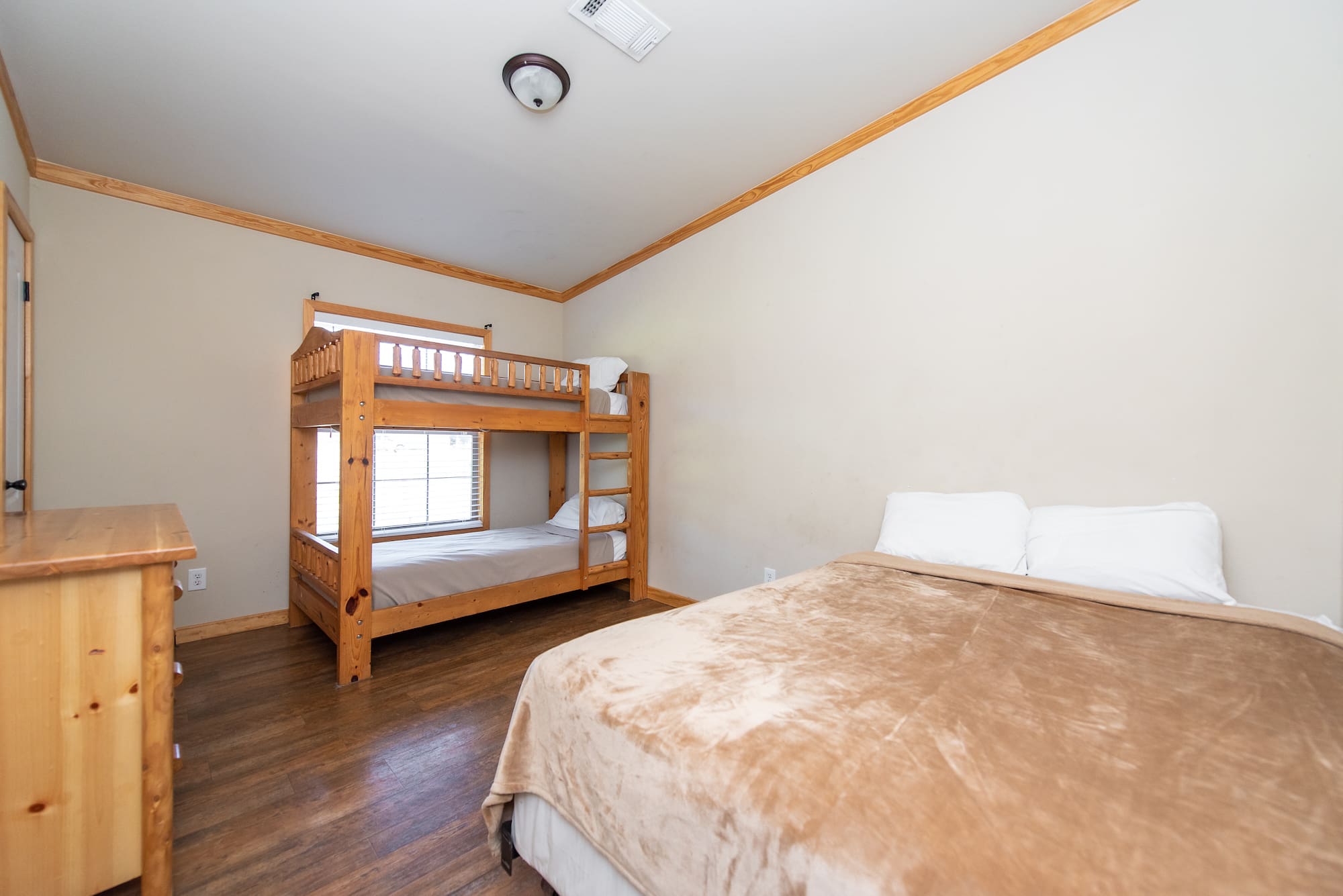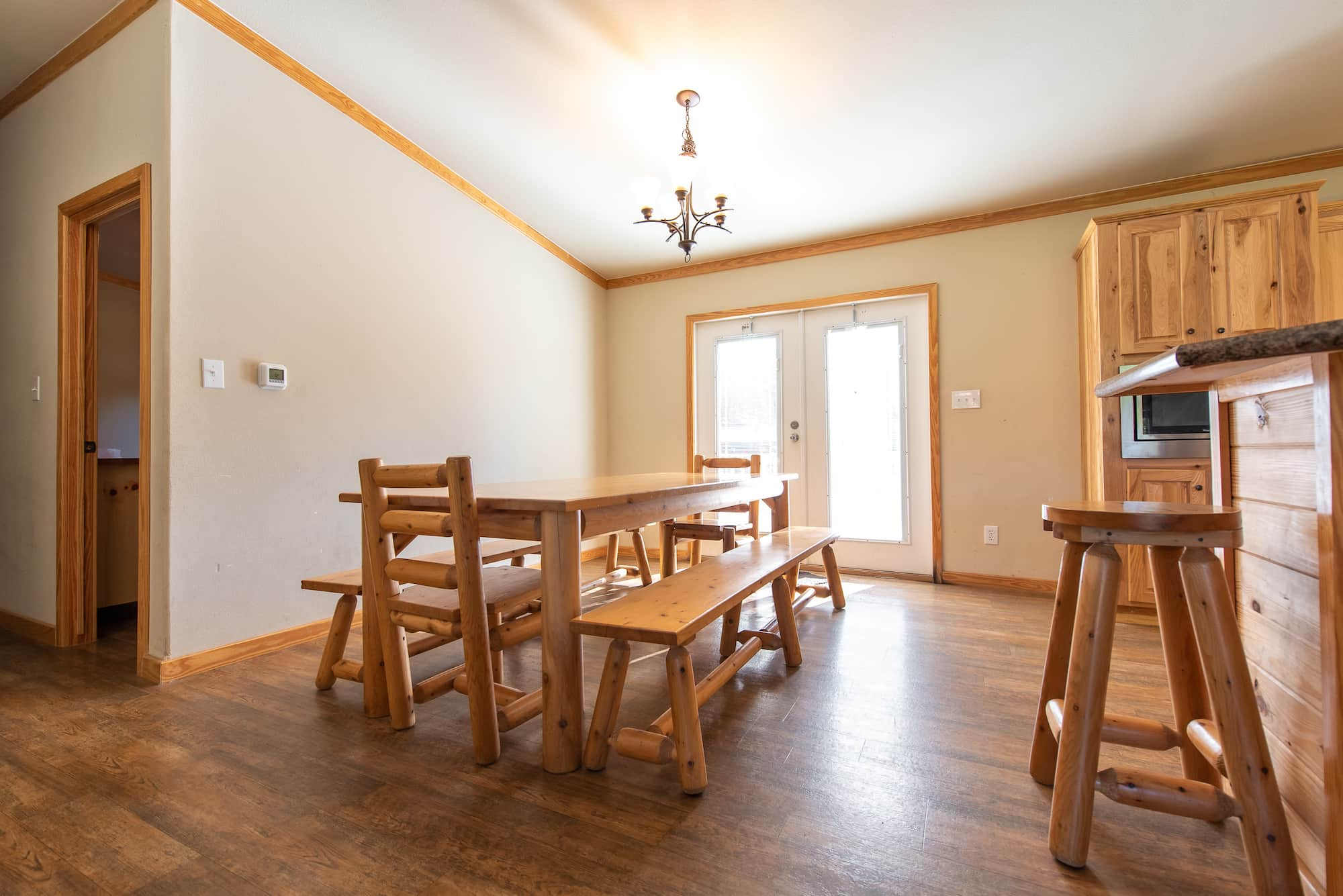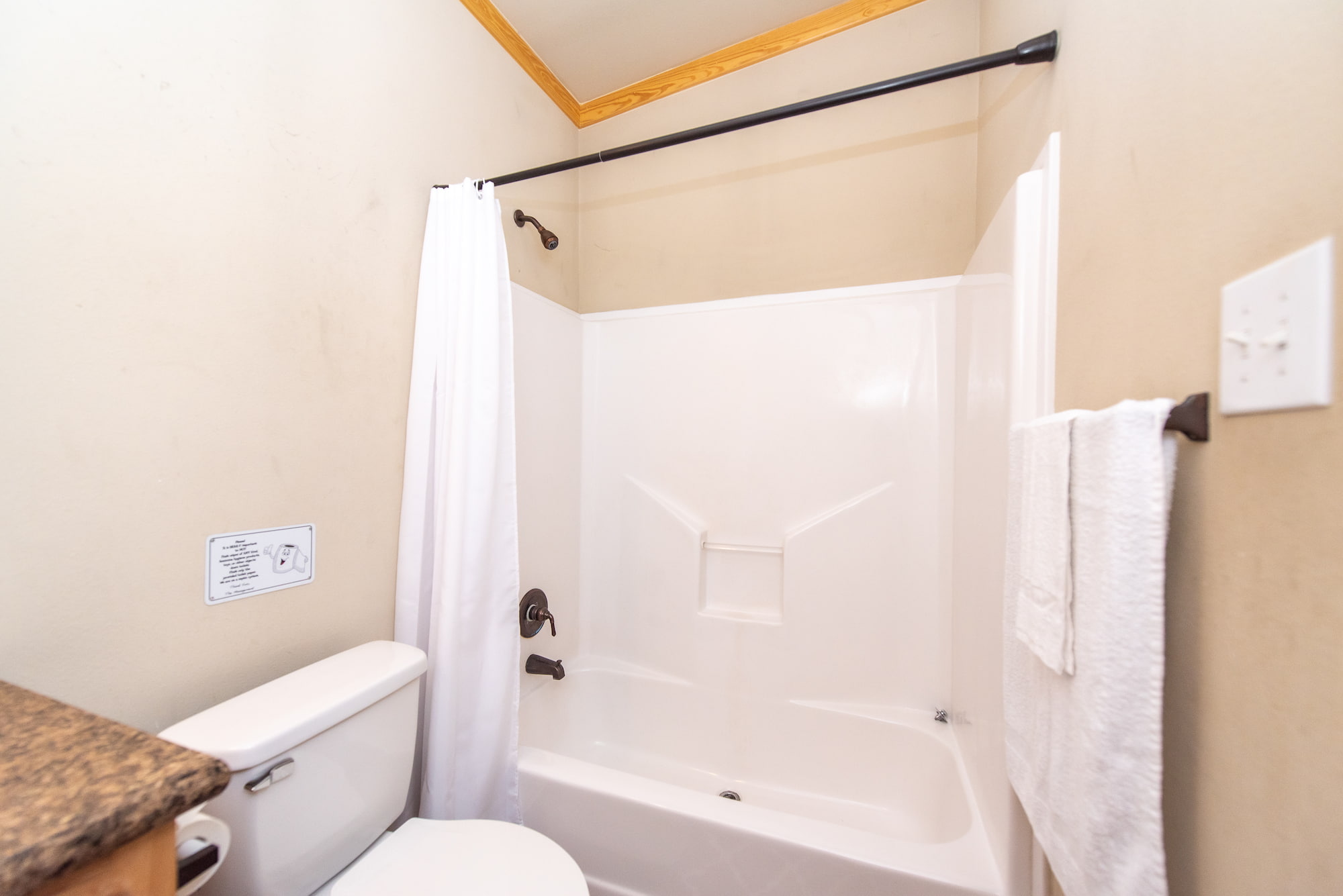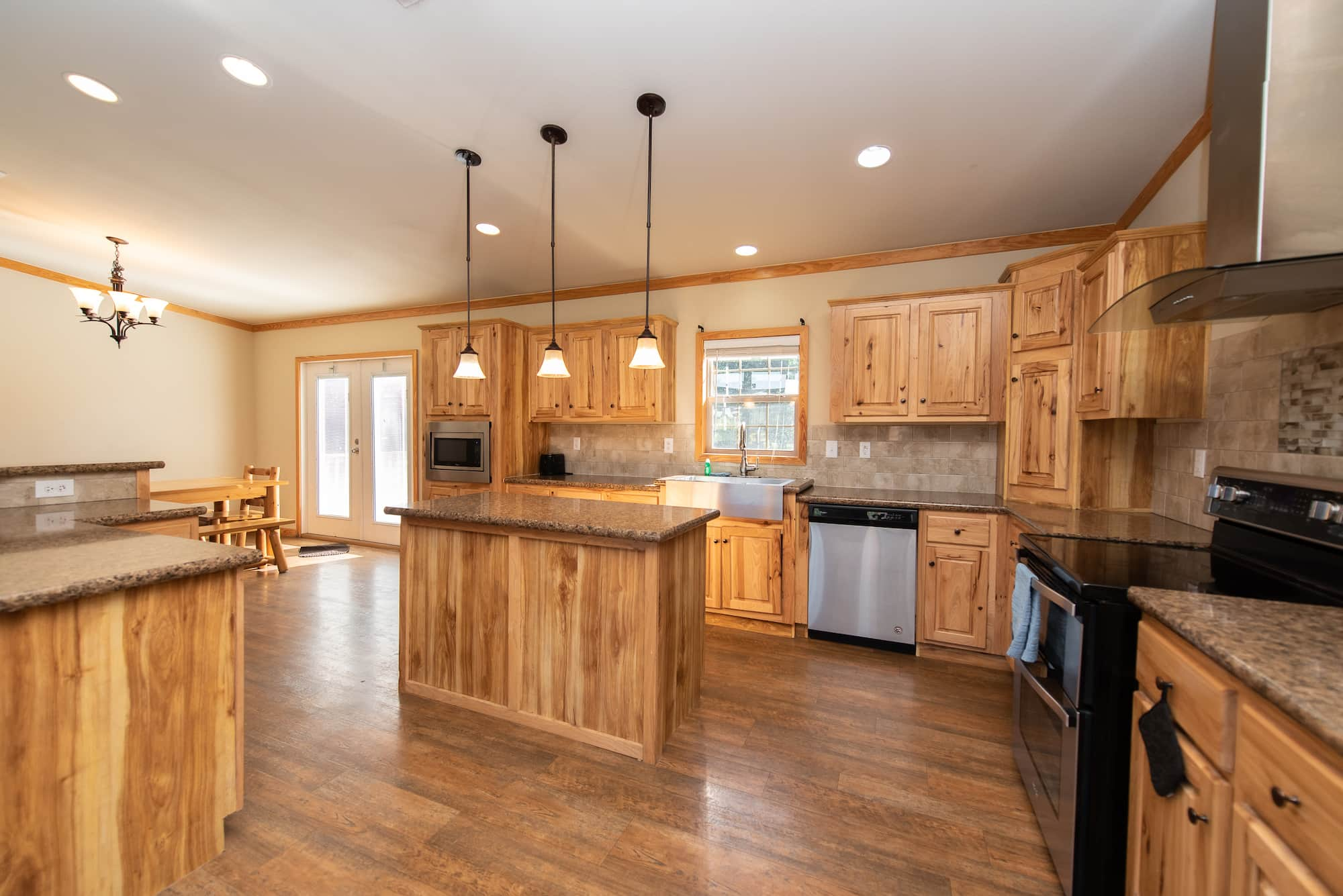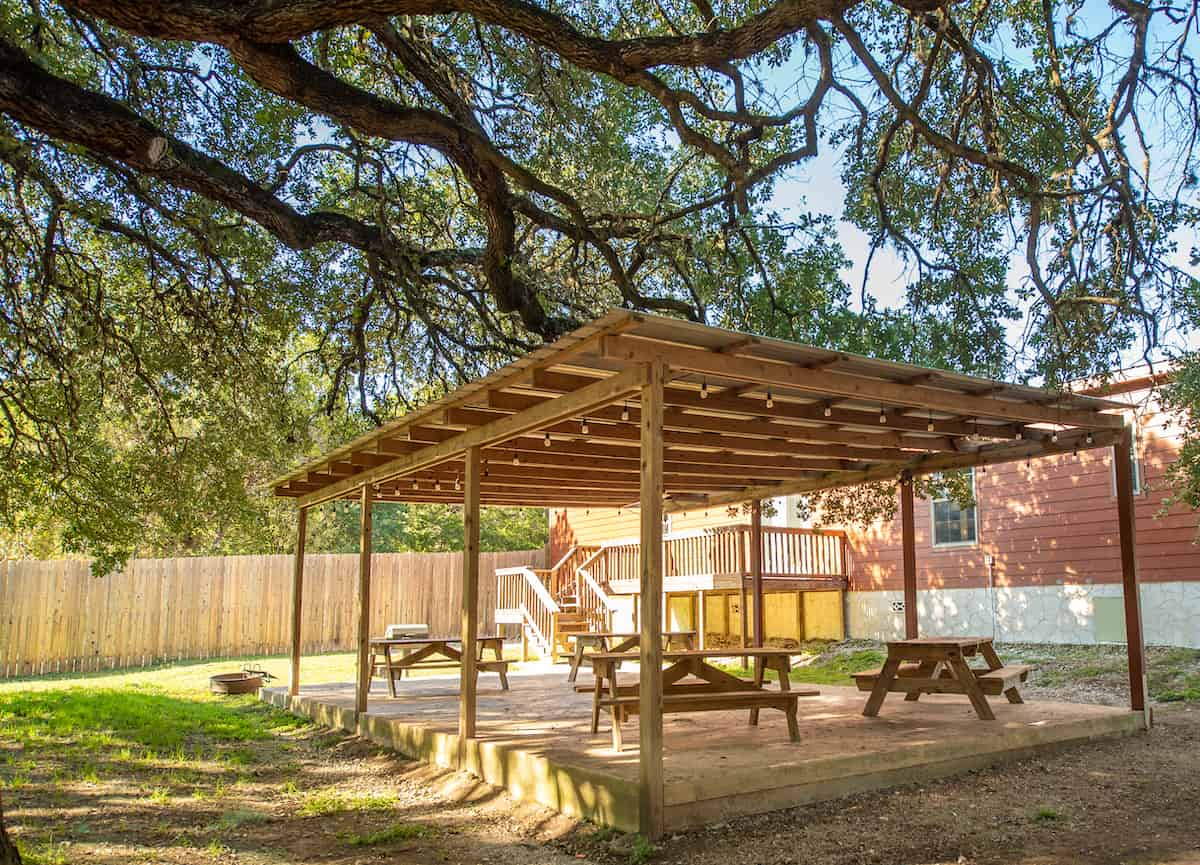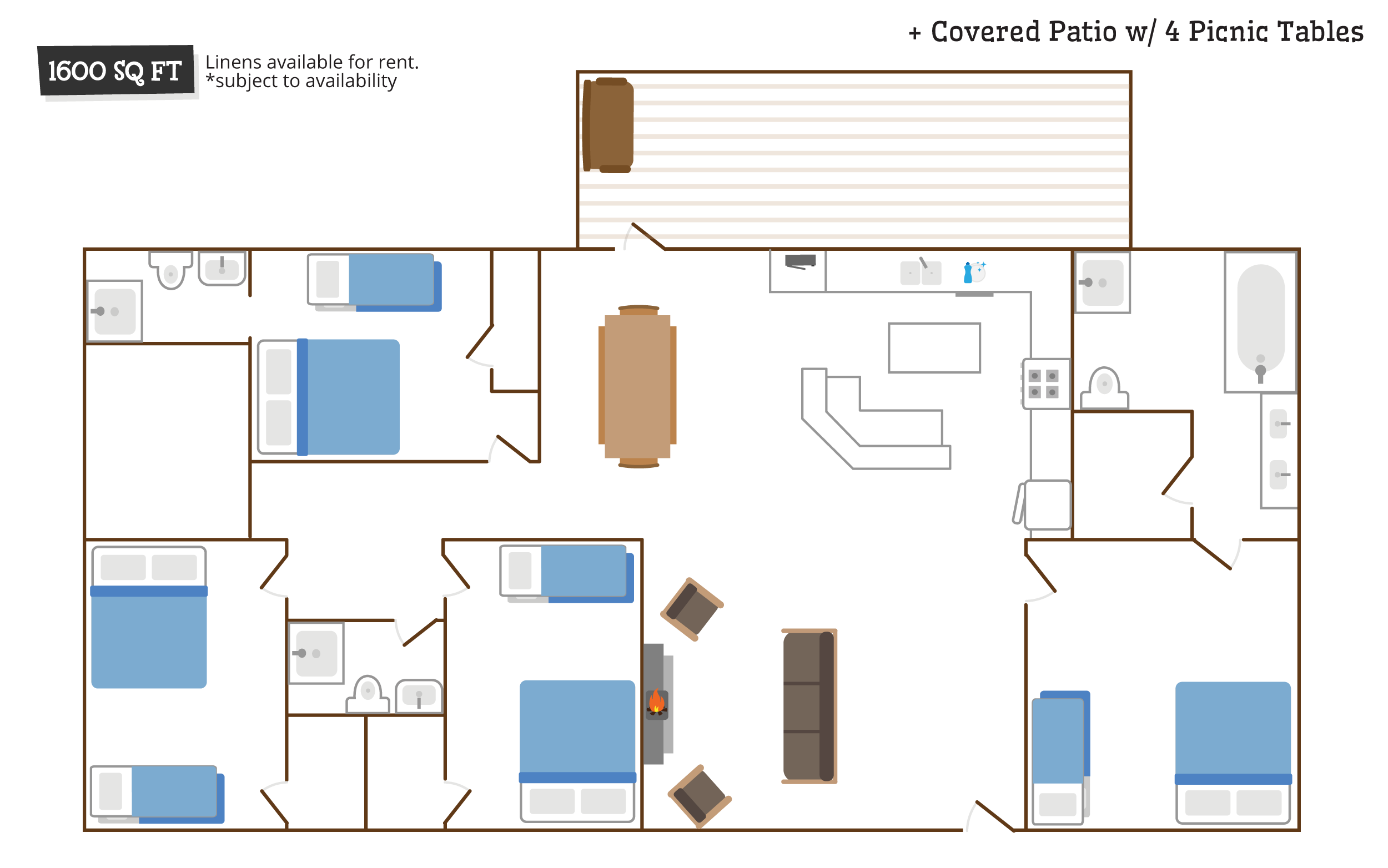 Yogi Bear™ Bunkhouse
4 Private Bedrooms
Sleeps 16
Full Kitchen
3 Full Bathrooms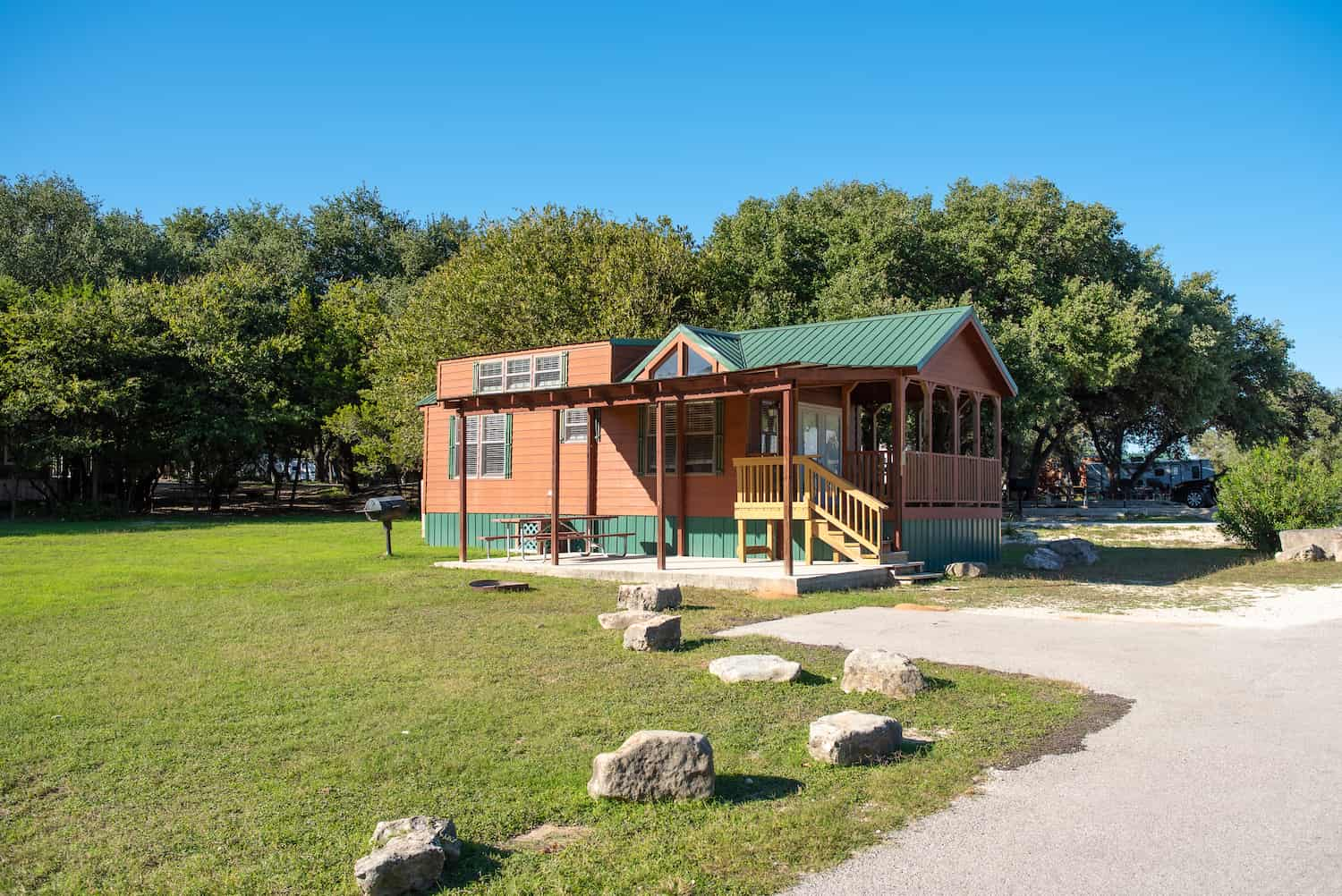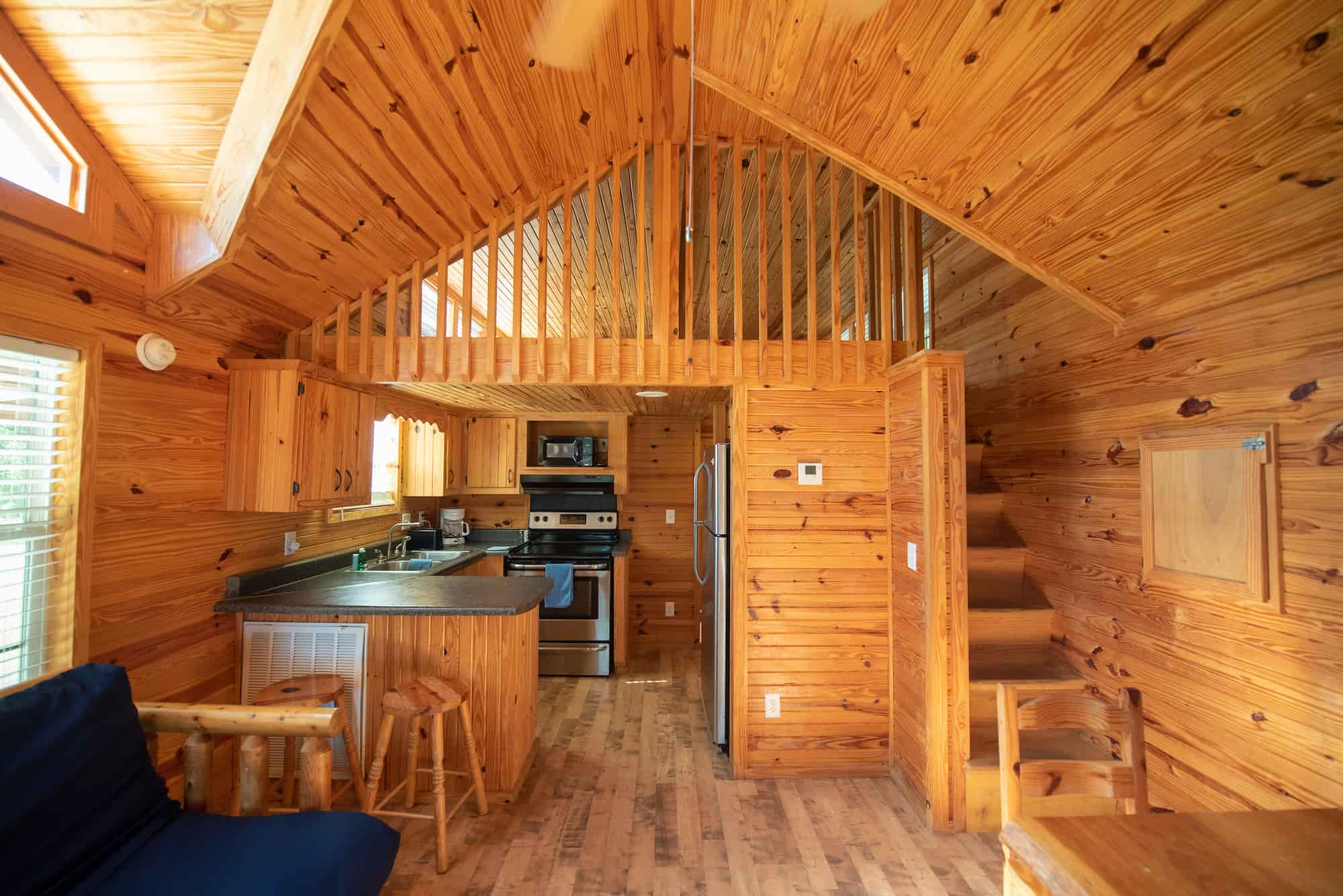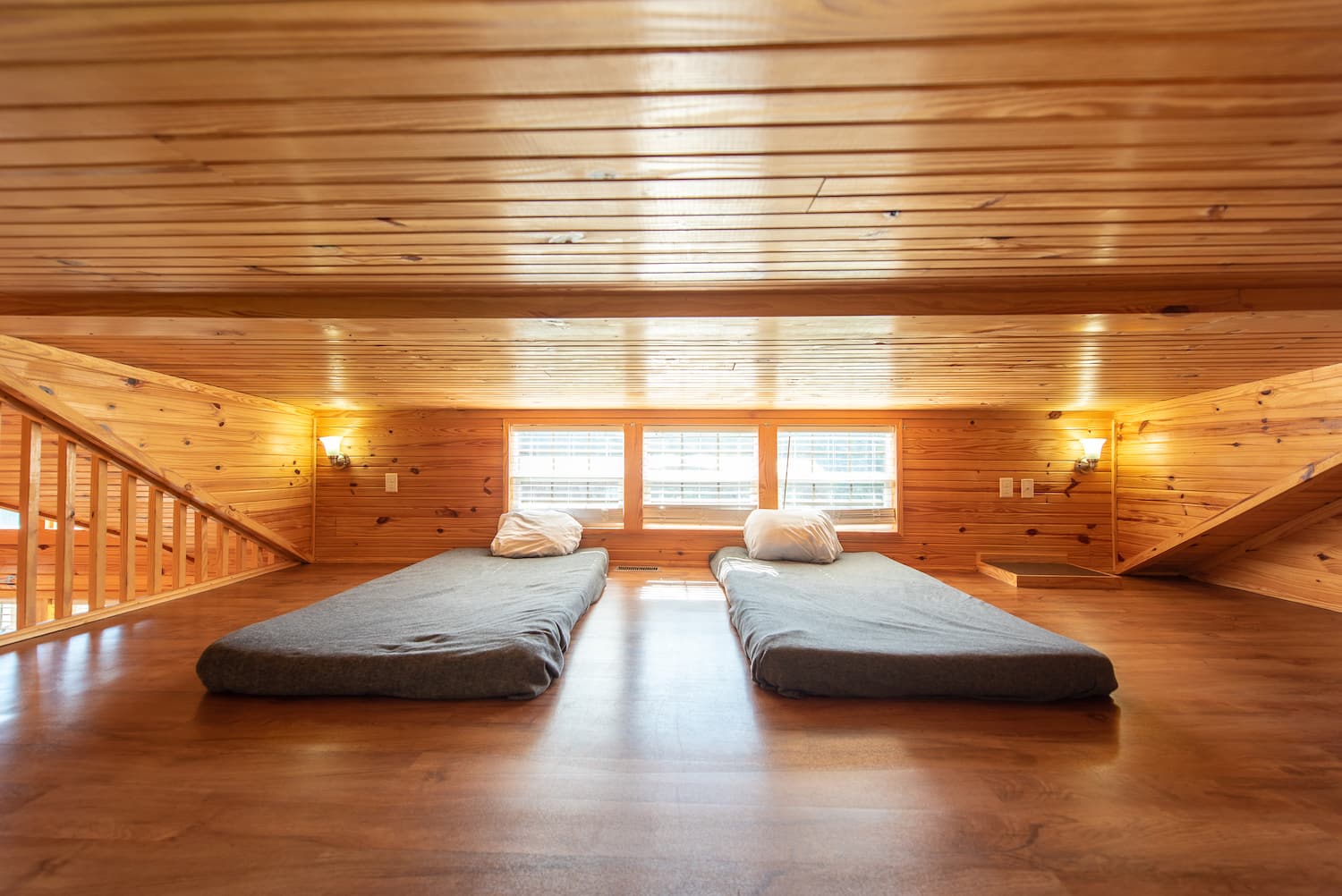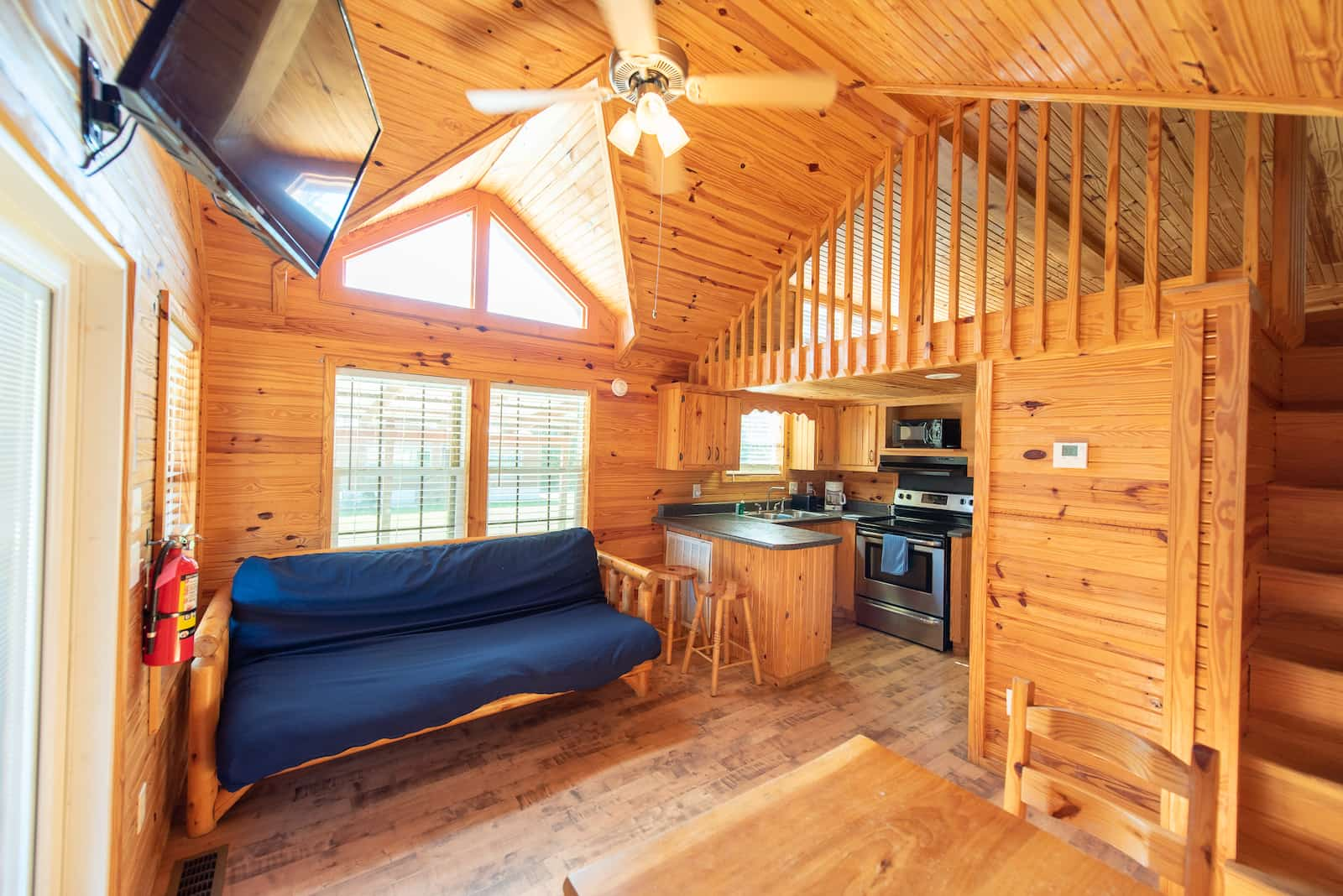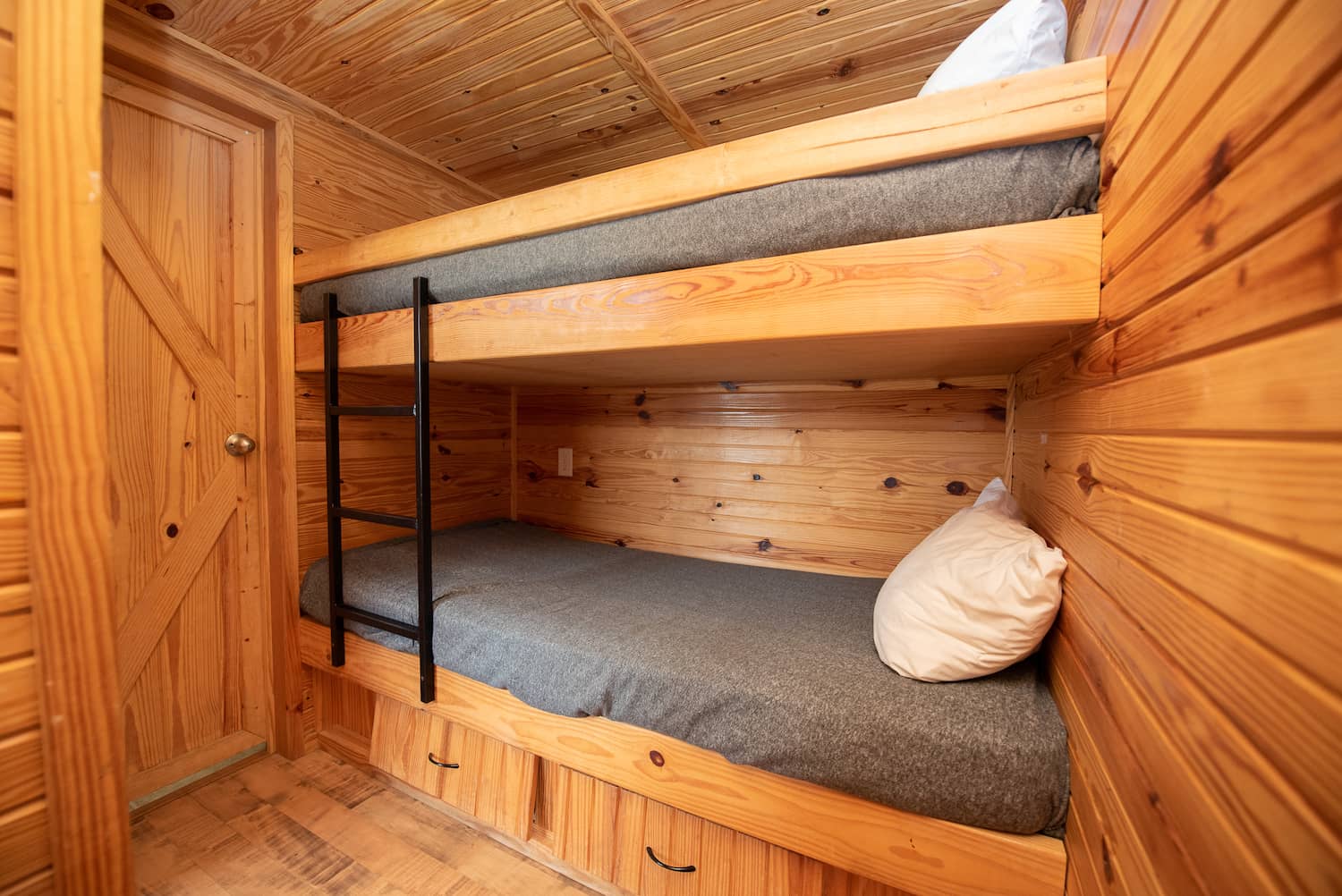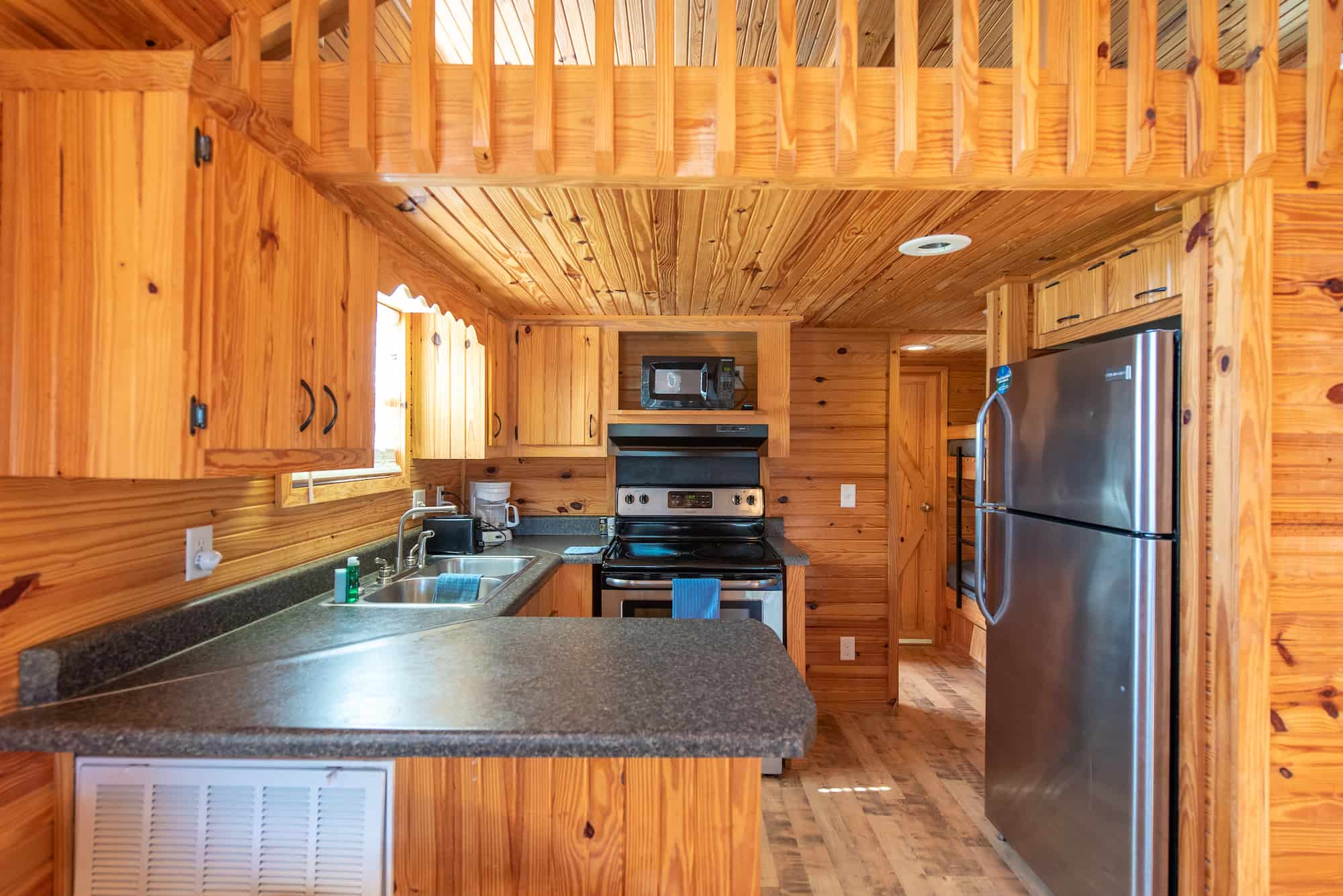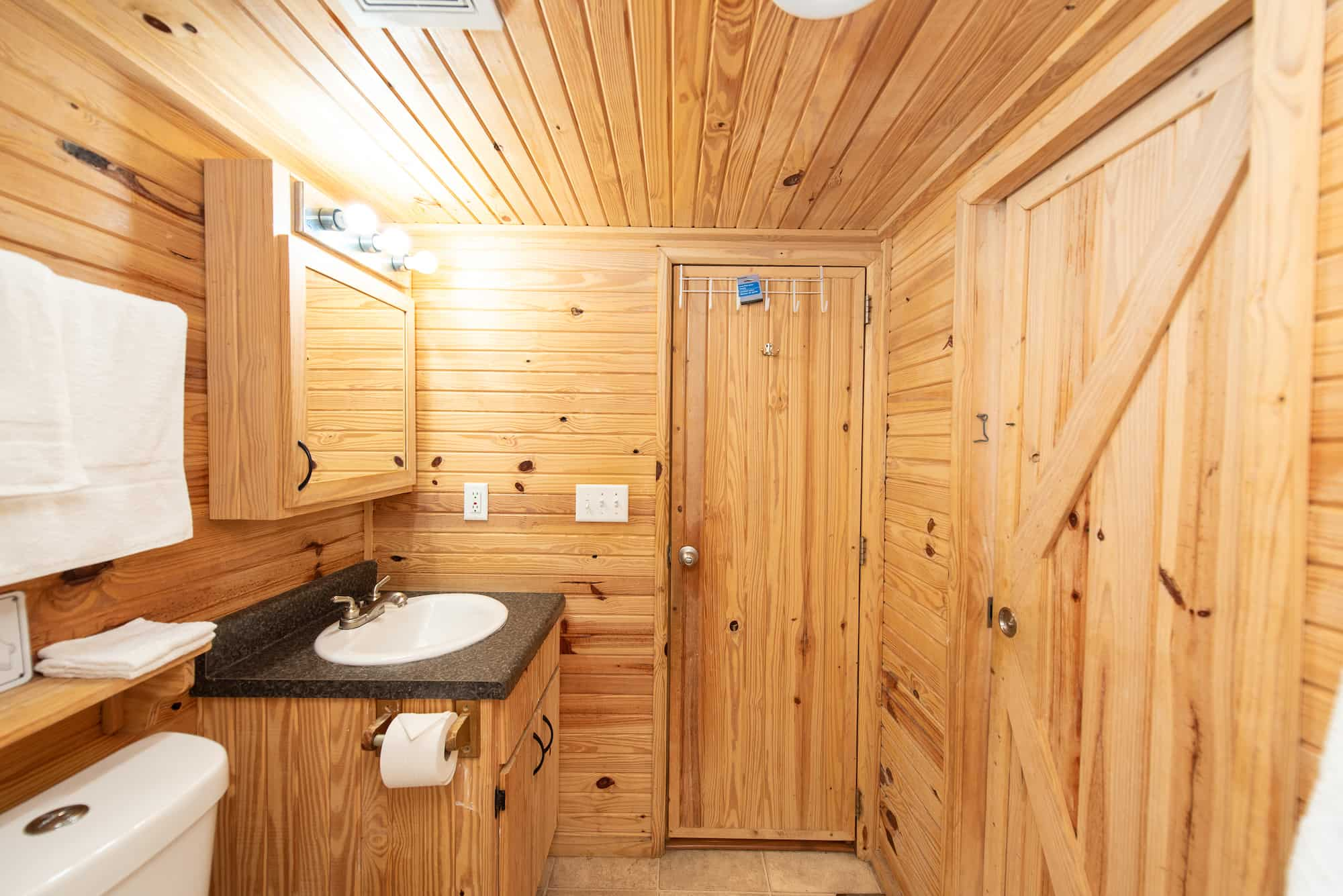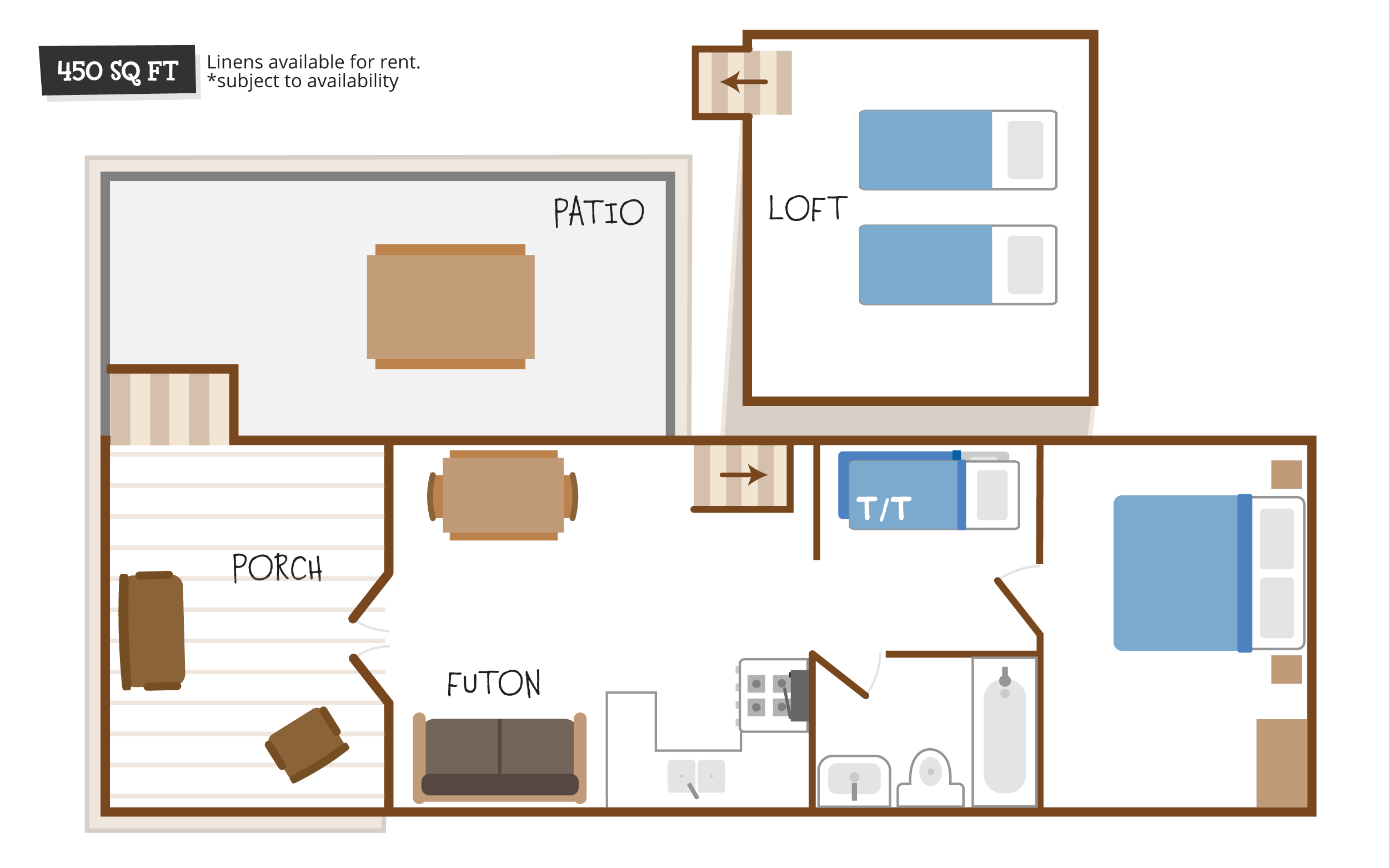 Yogi Bear™ Cabin
Private Bedroom
Sleeps 8 (ADA sleeps 6)
Full Kitchen
Full Bathroom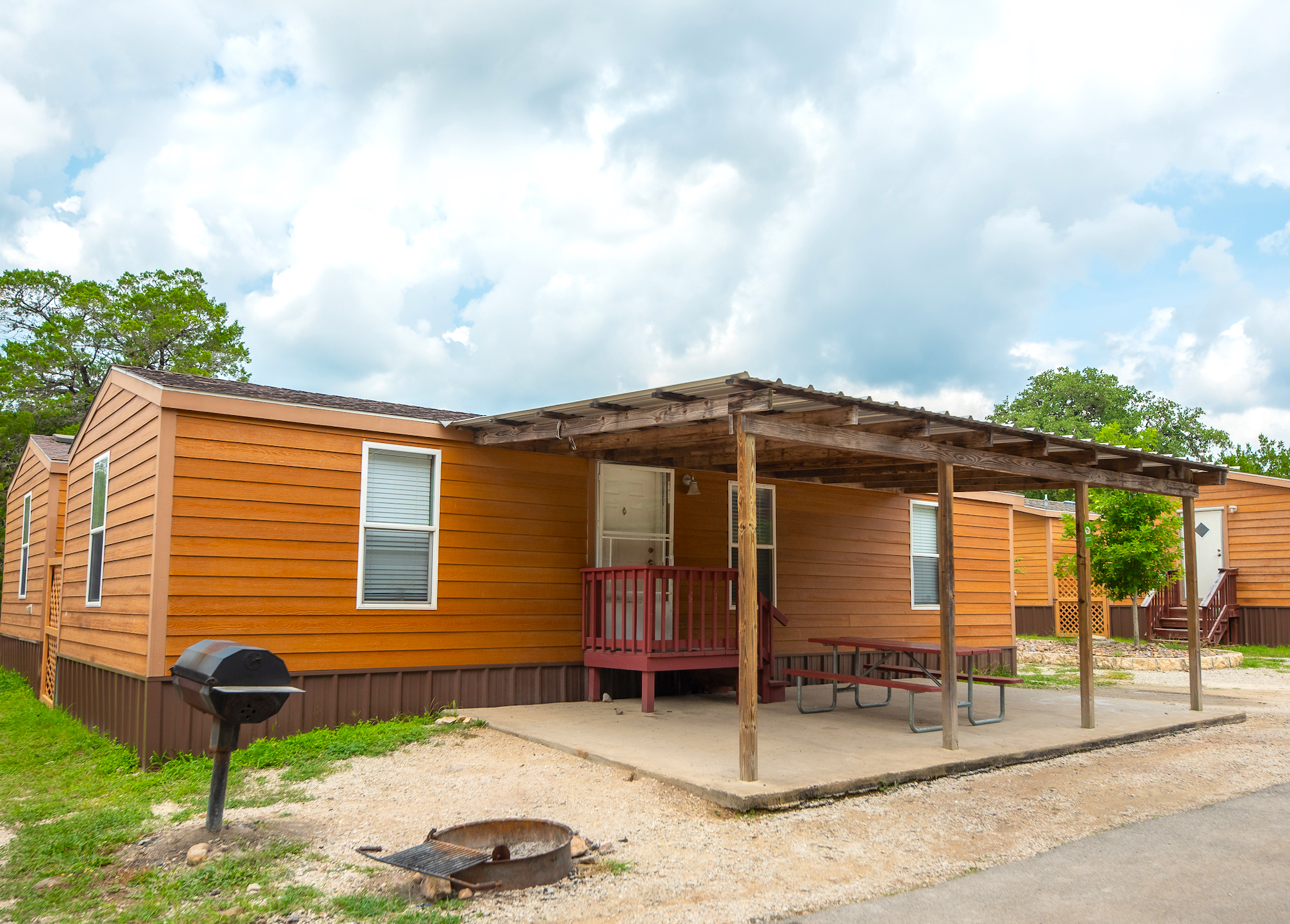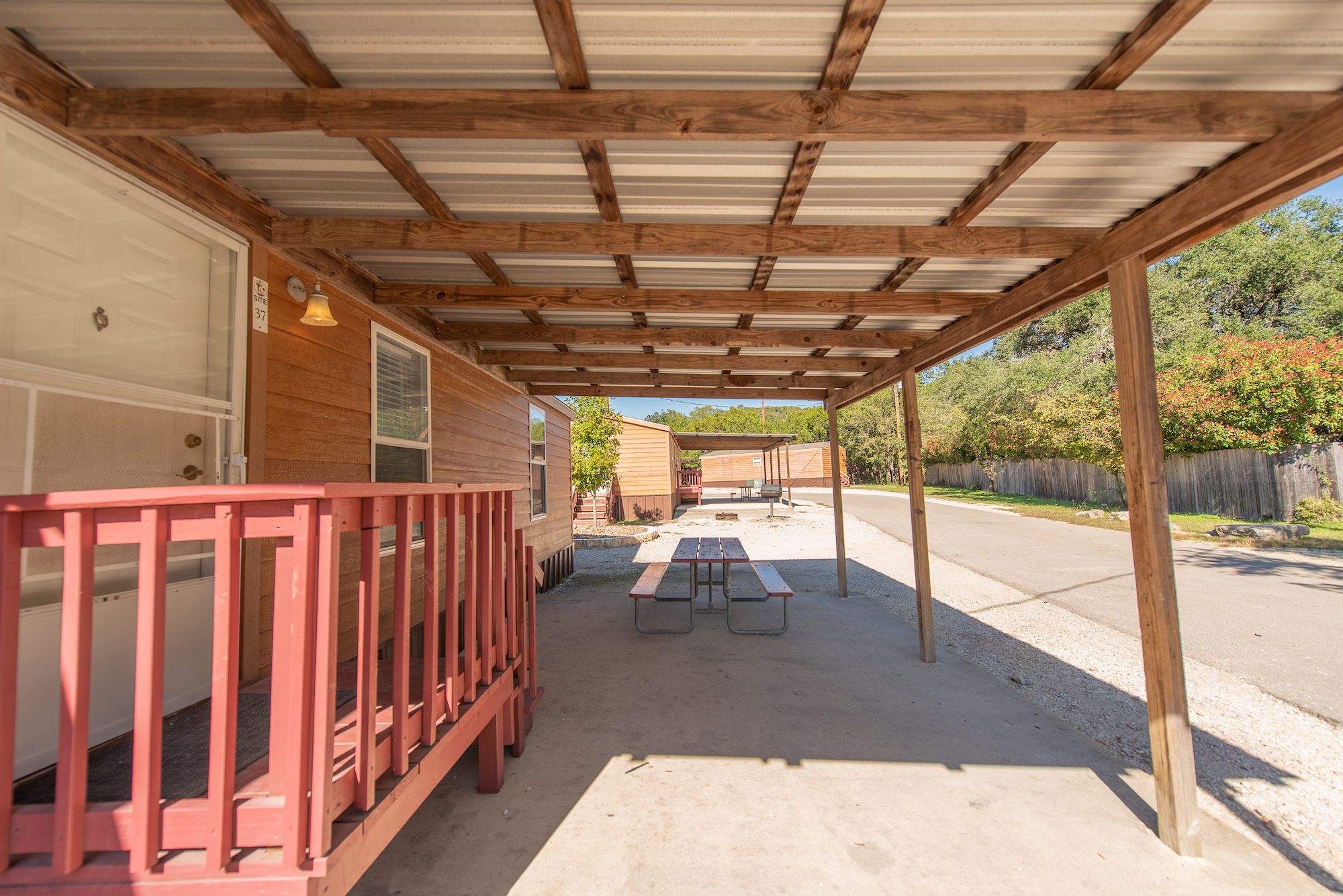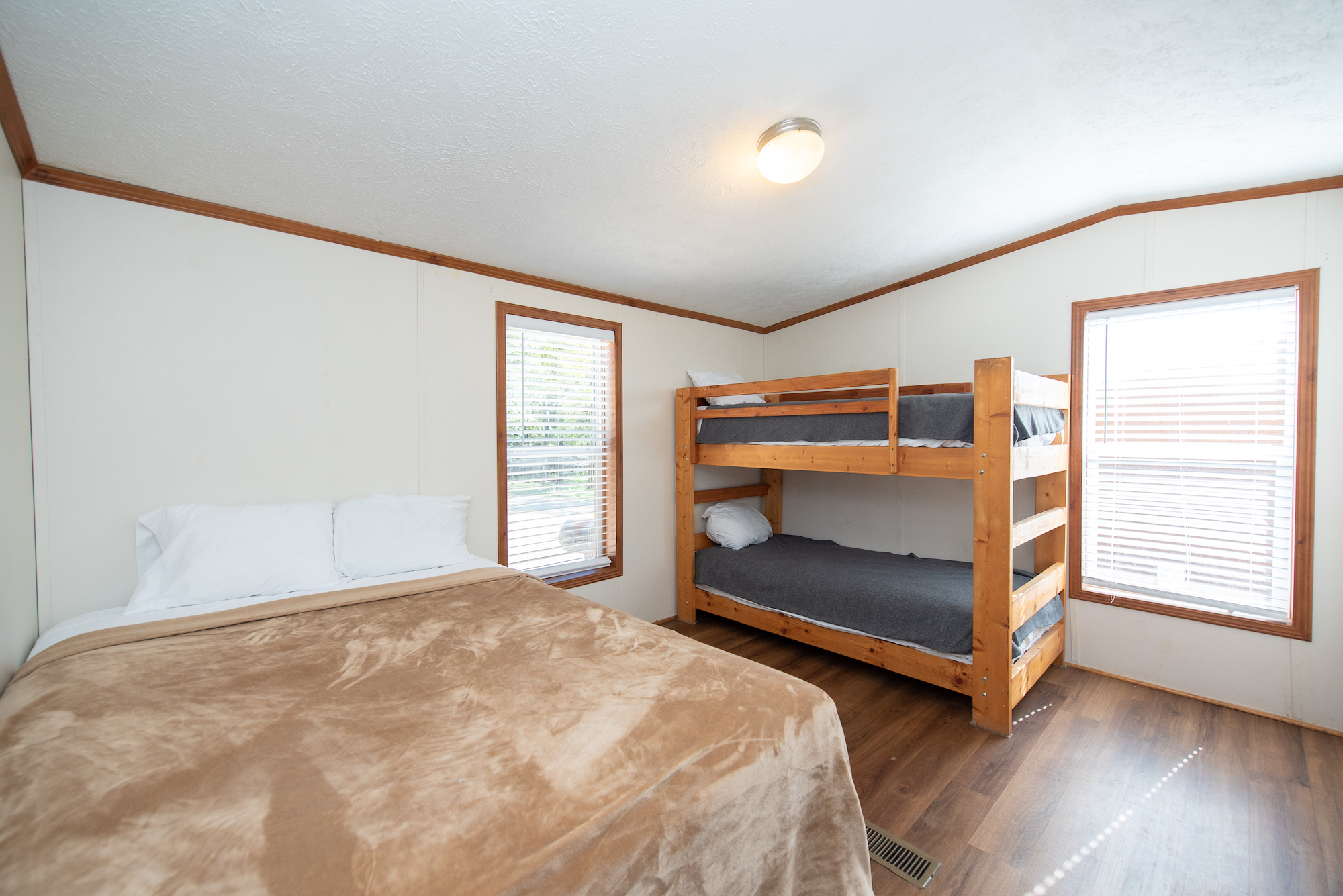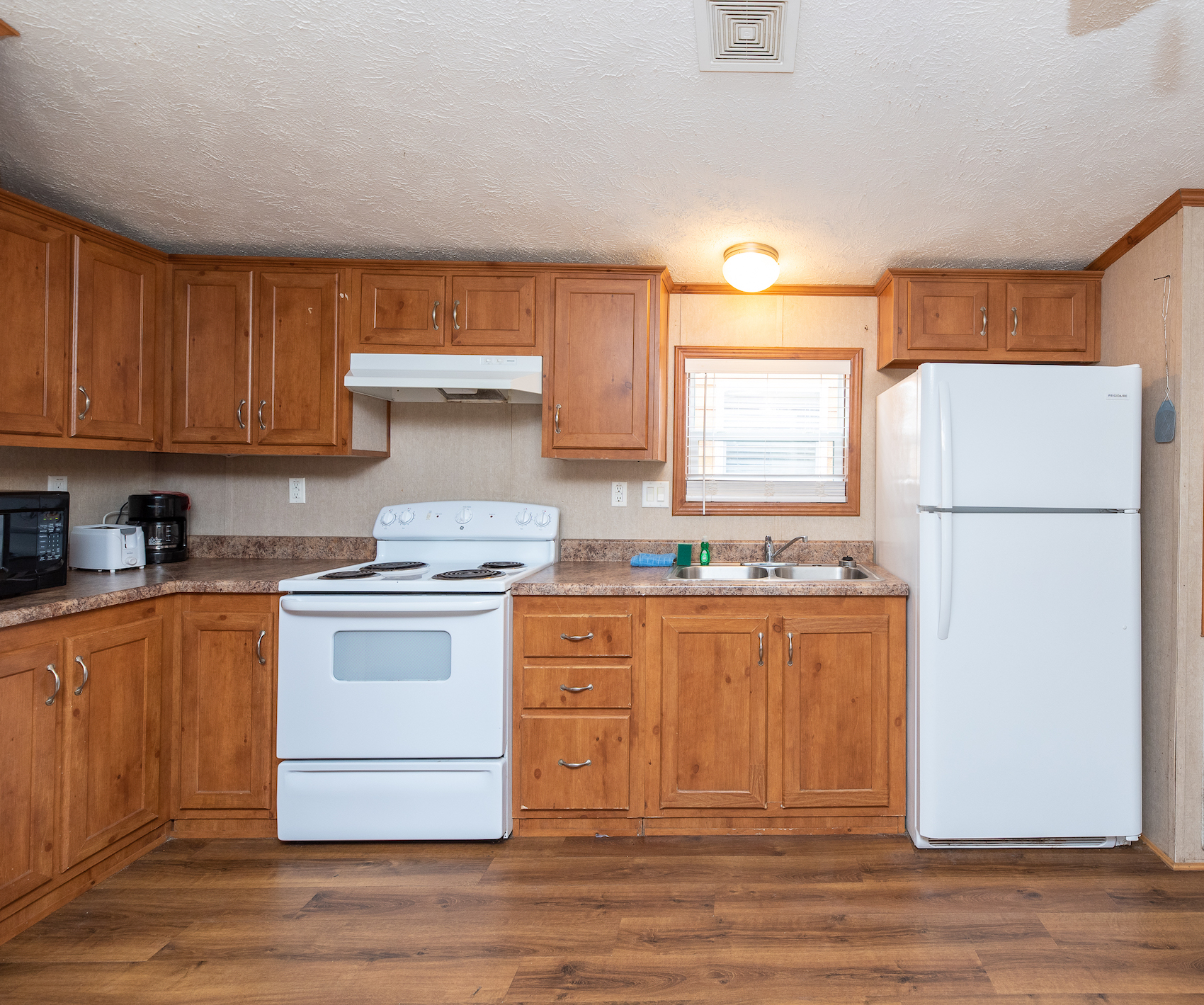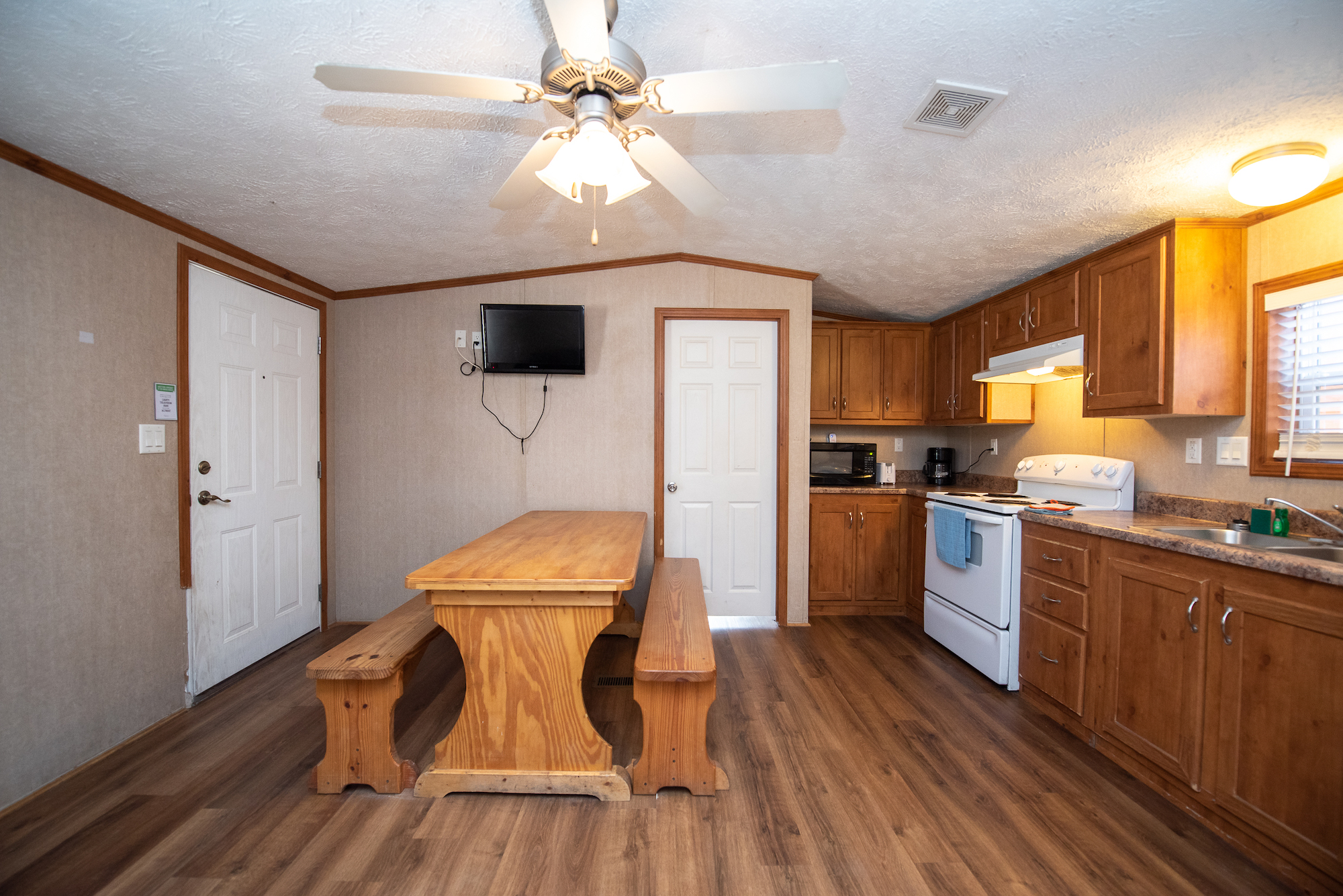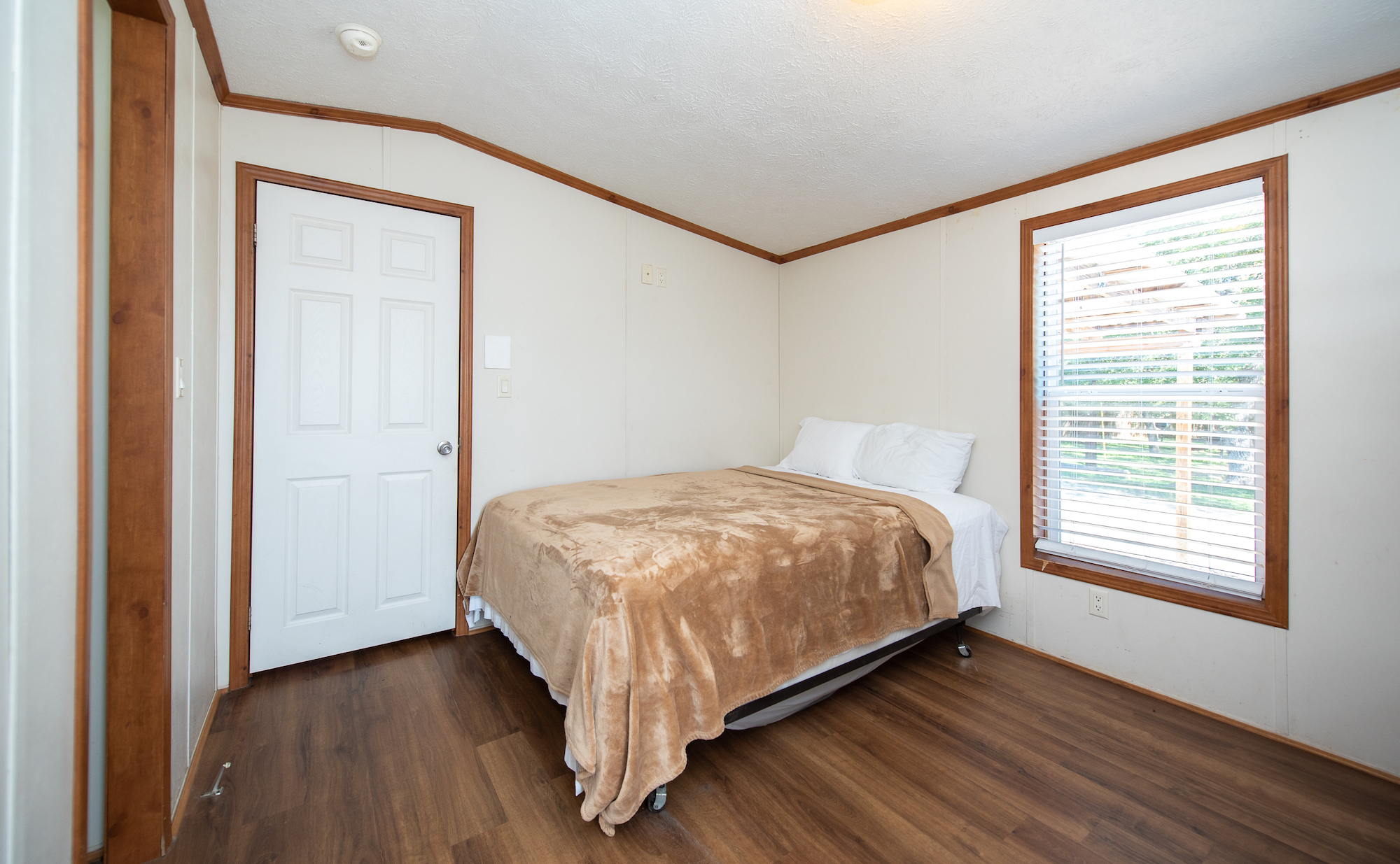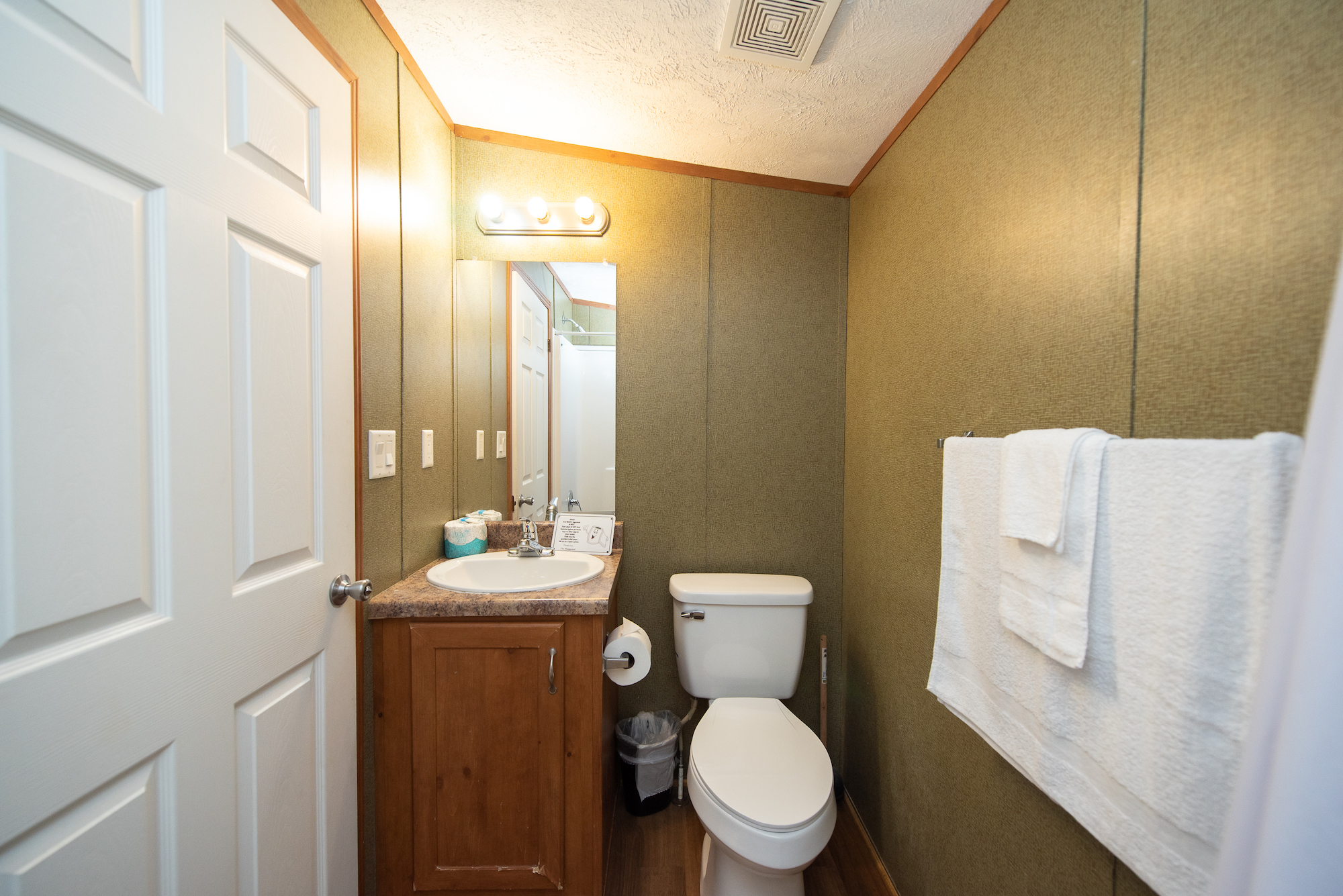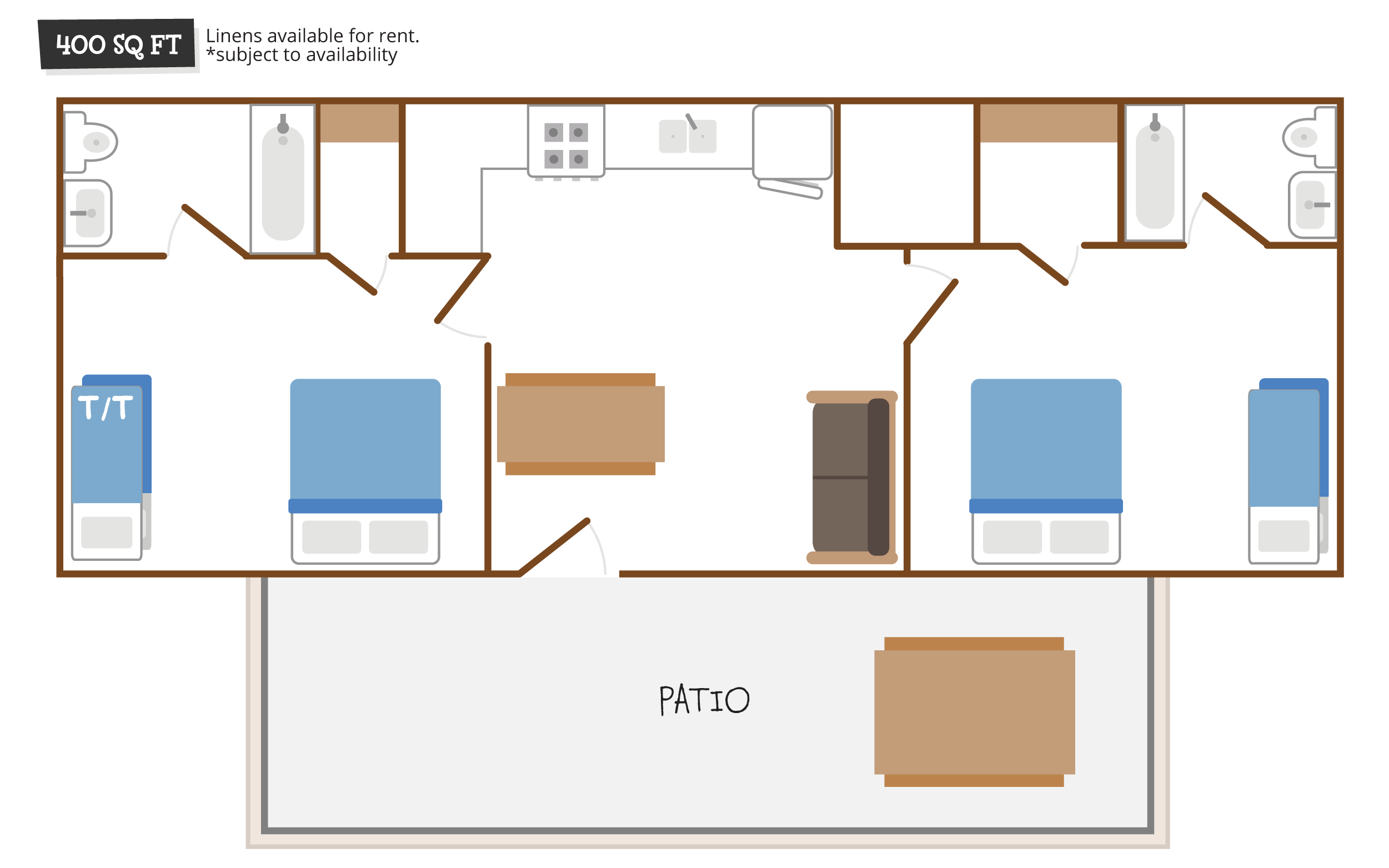 Deluxe 2-Bedroom Cabin
2 Private Bedrooms
Sleeps 10
Full Kitchen
2 Full Bathrooms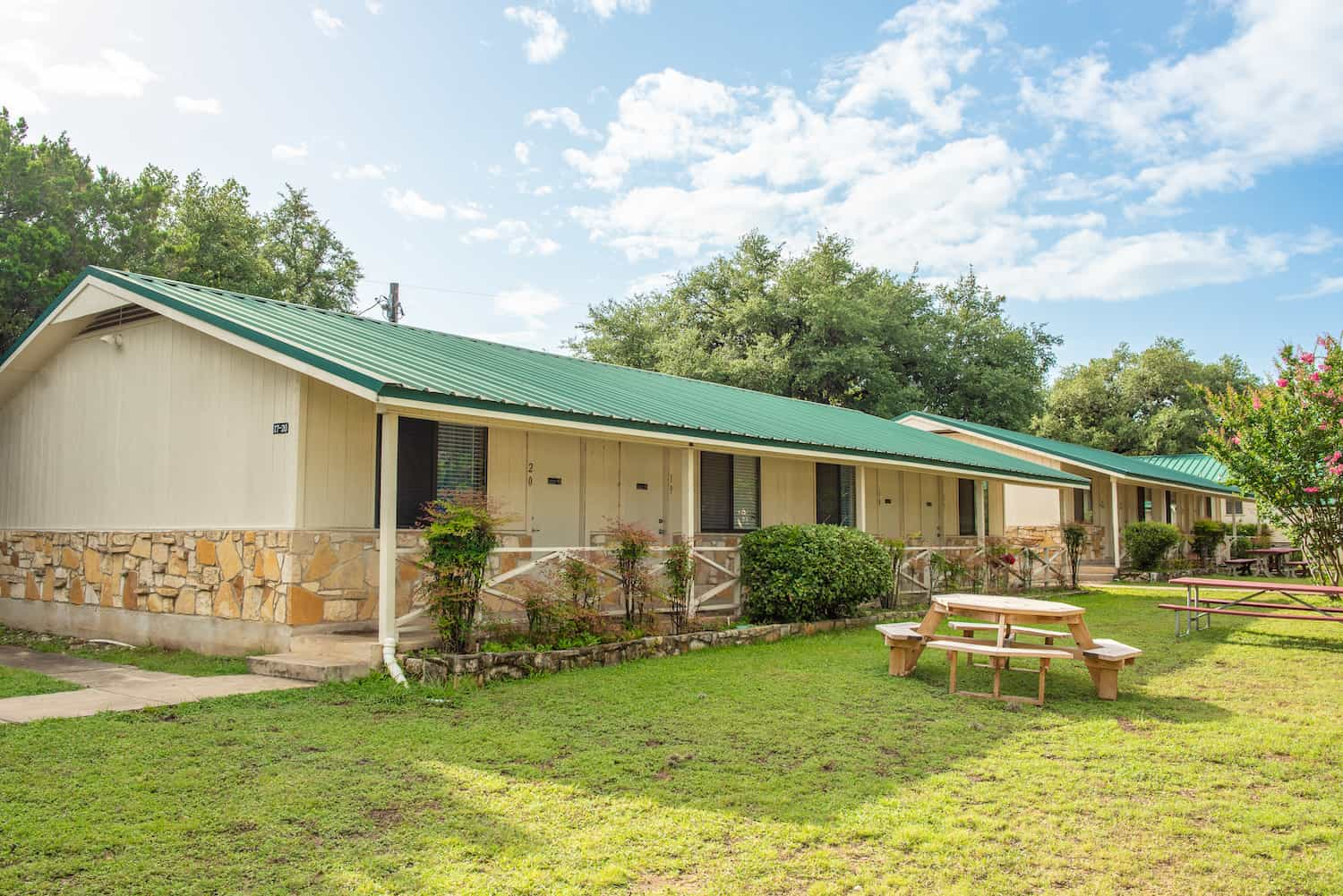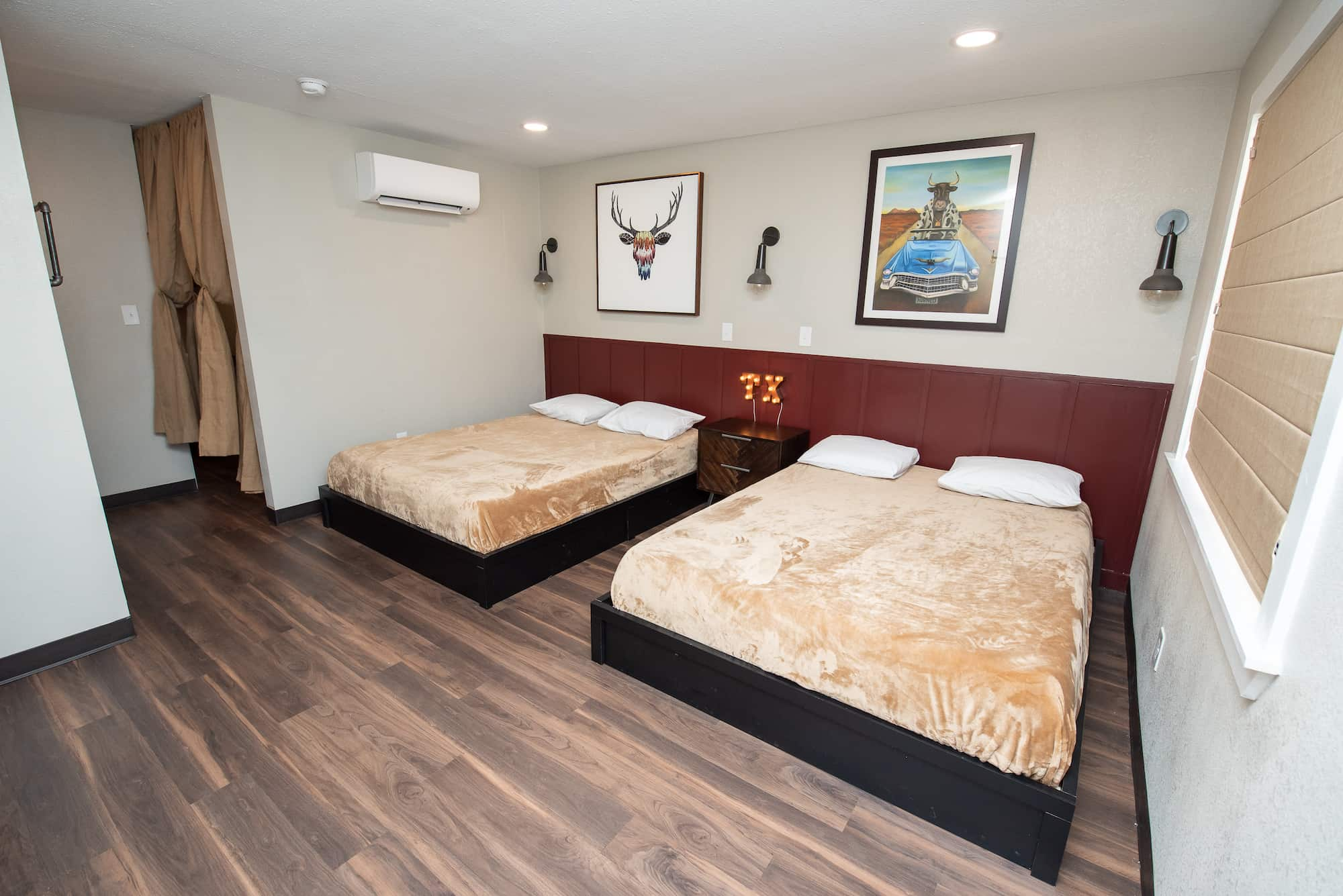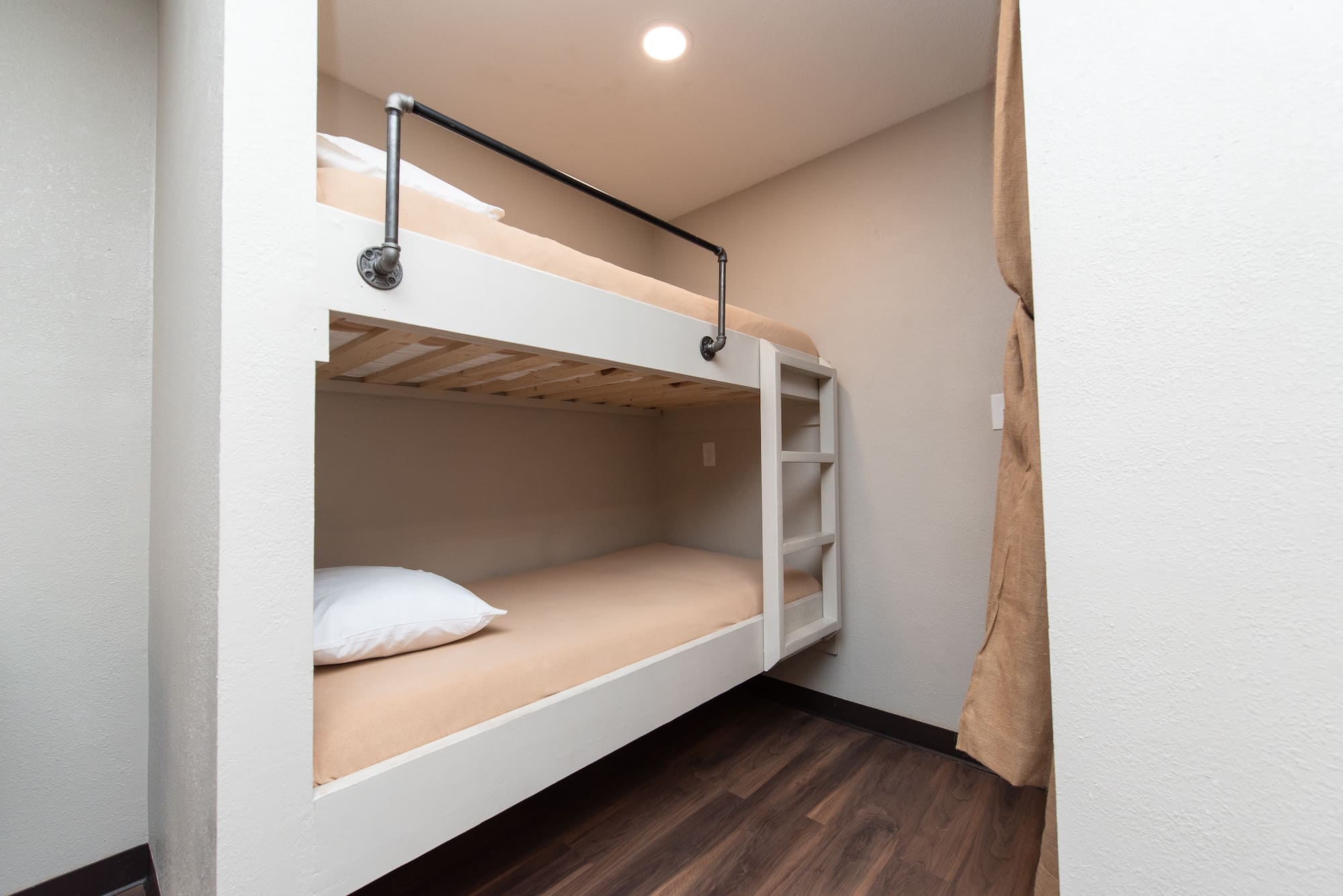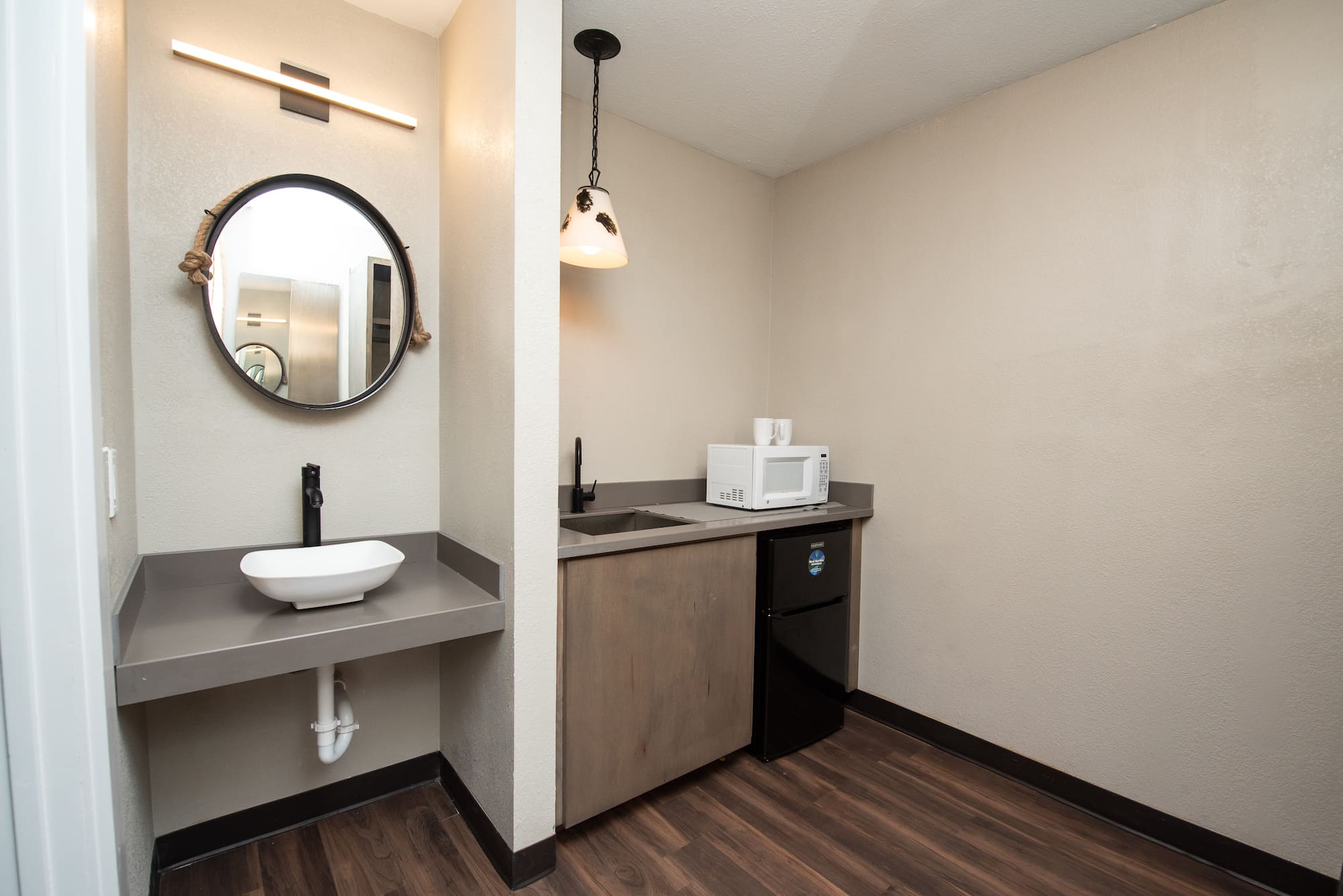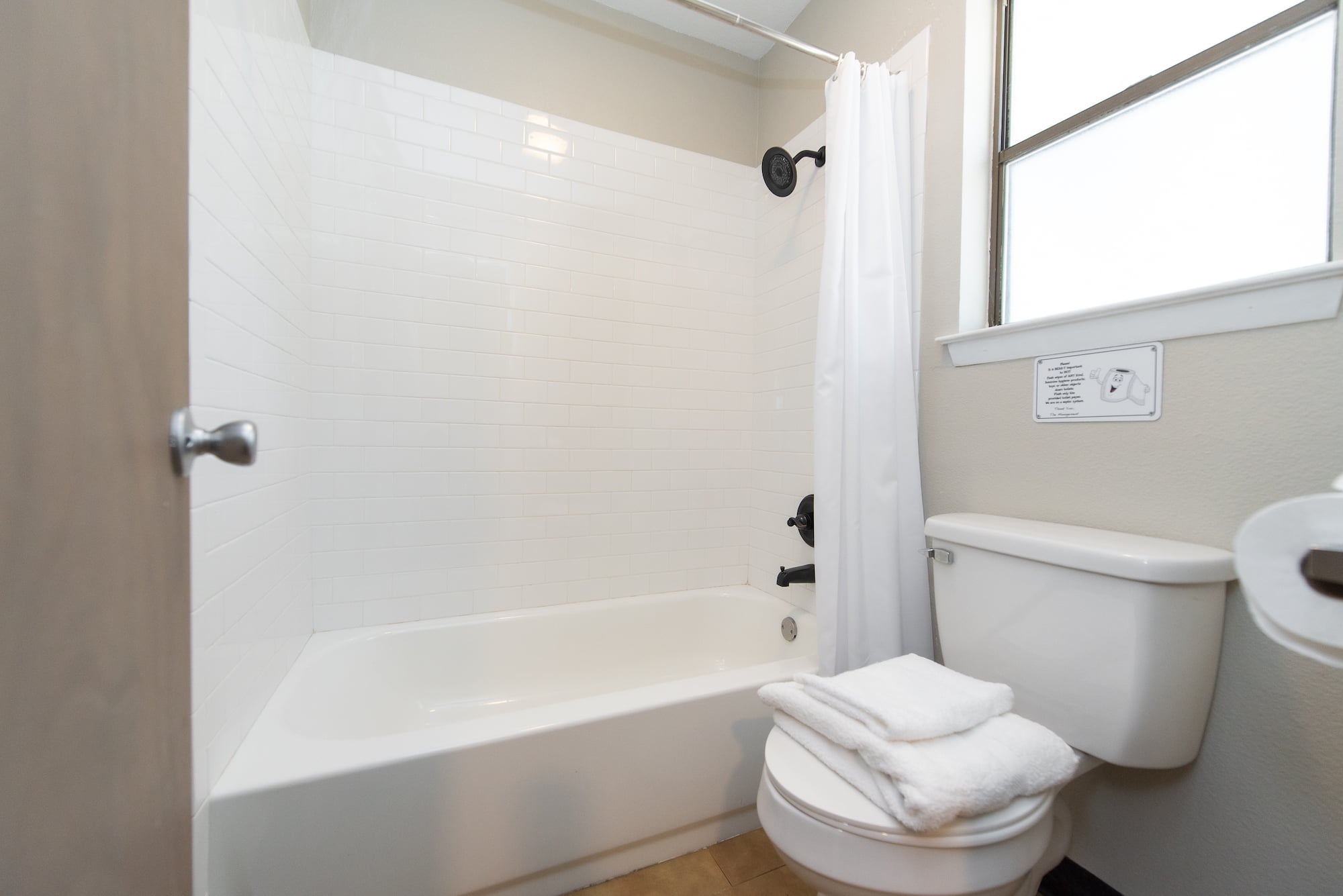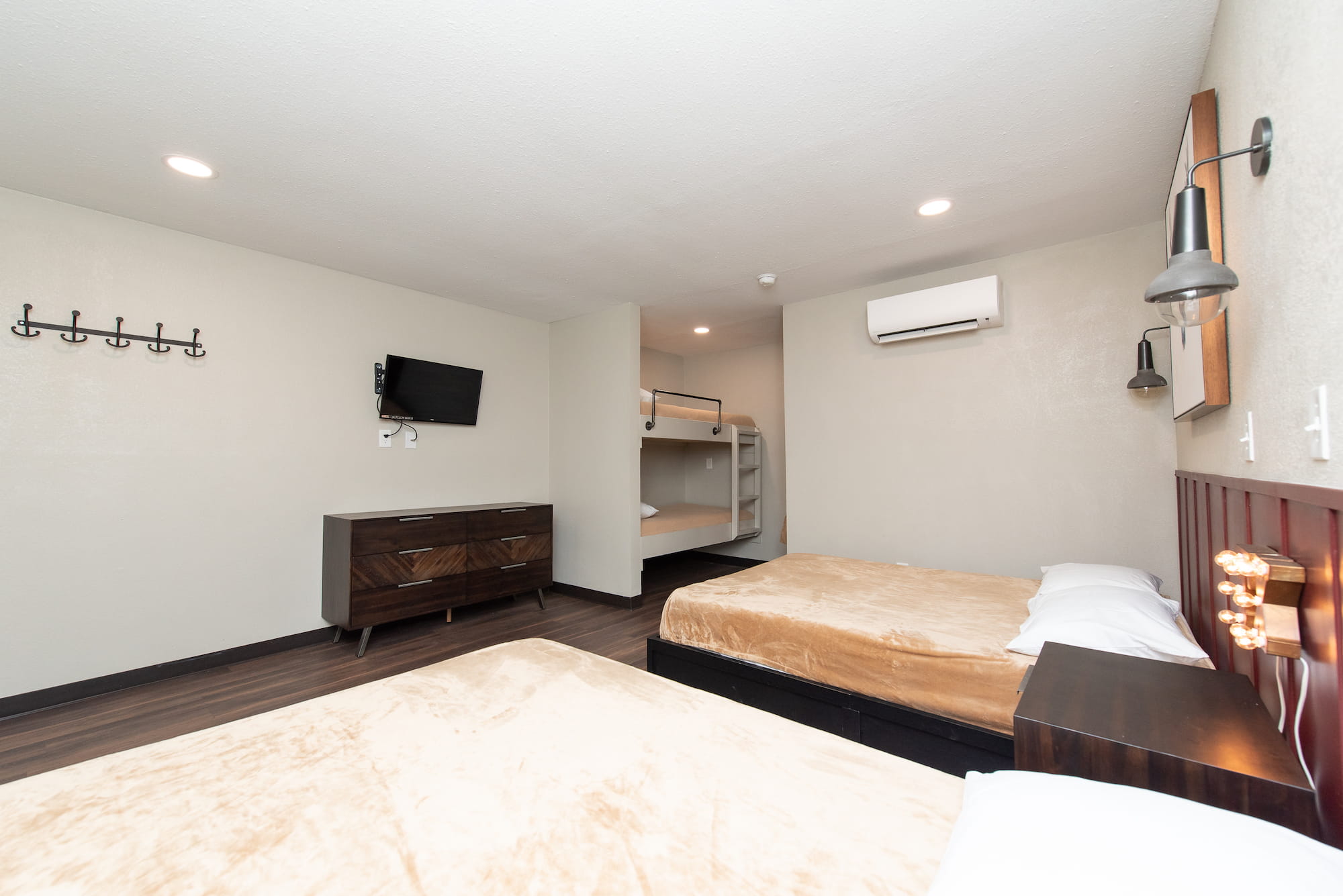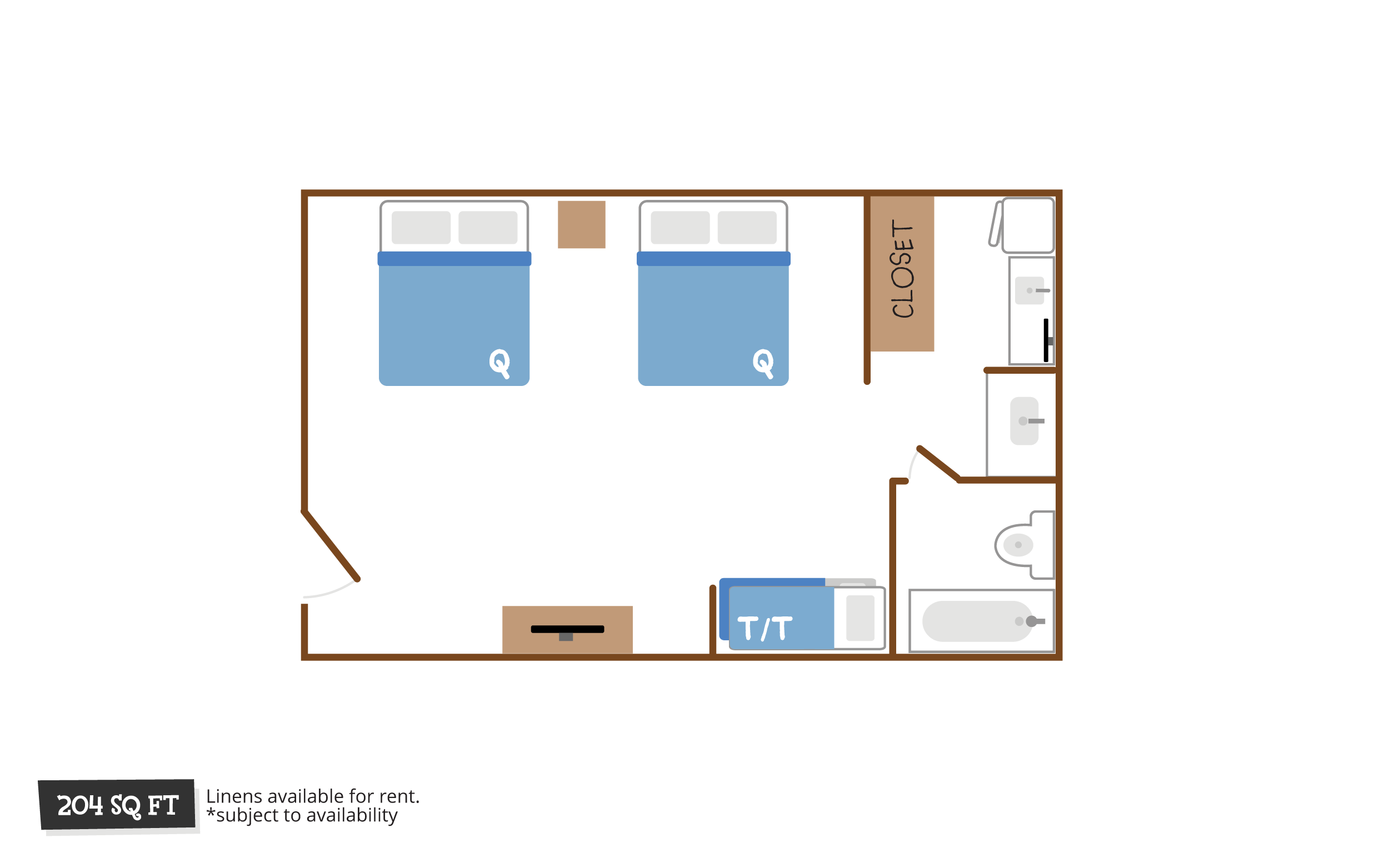 Lodge Room
Sleeps 6 (ADA sleeps 4)
Kitchenette
Full Bathroom
Picnic Table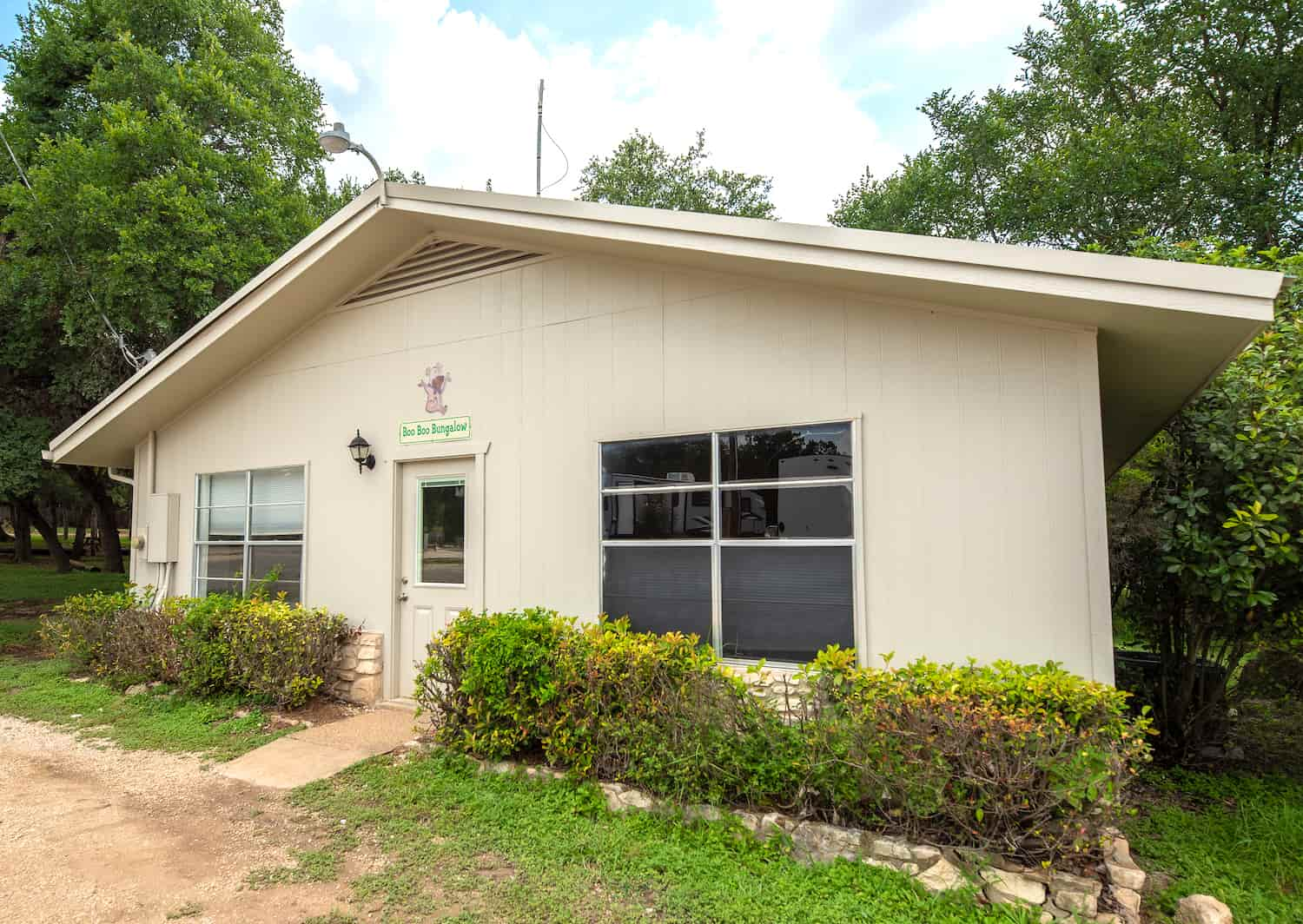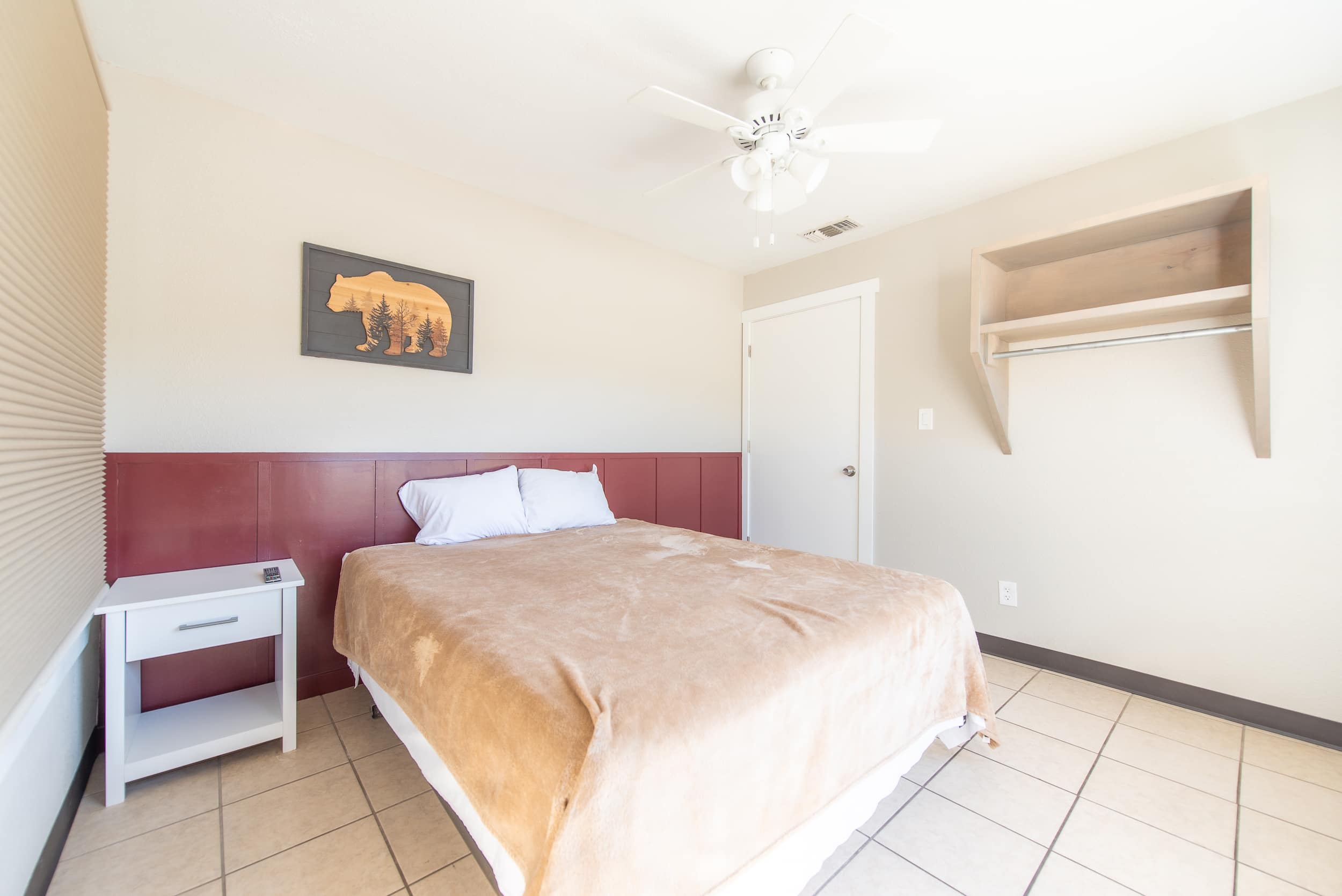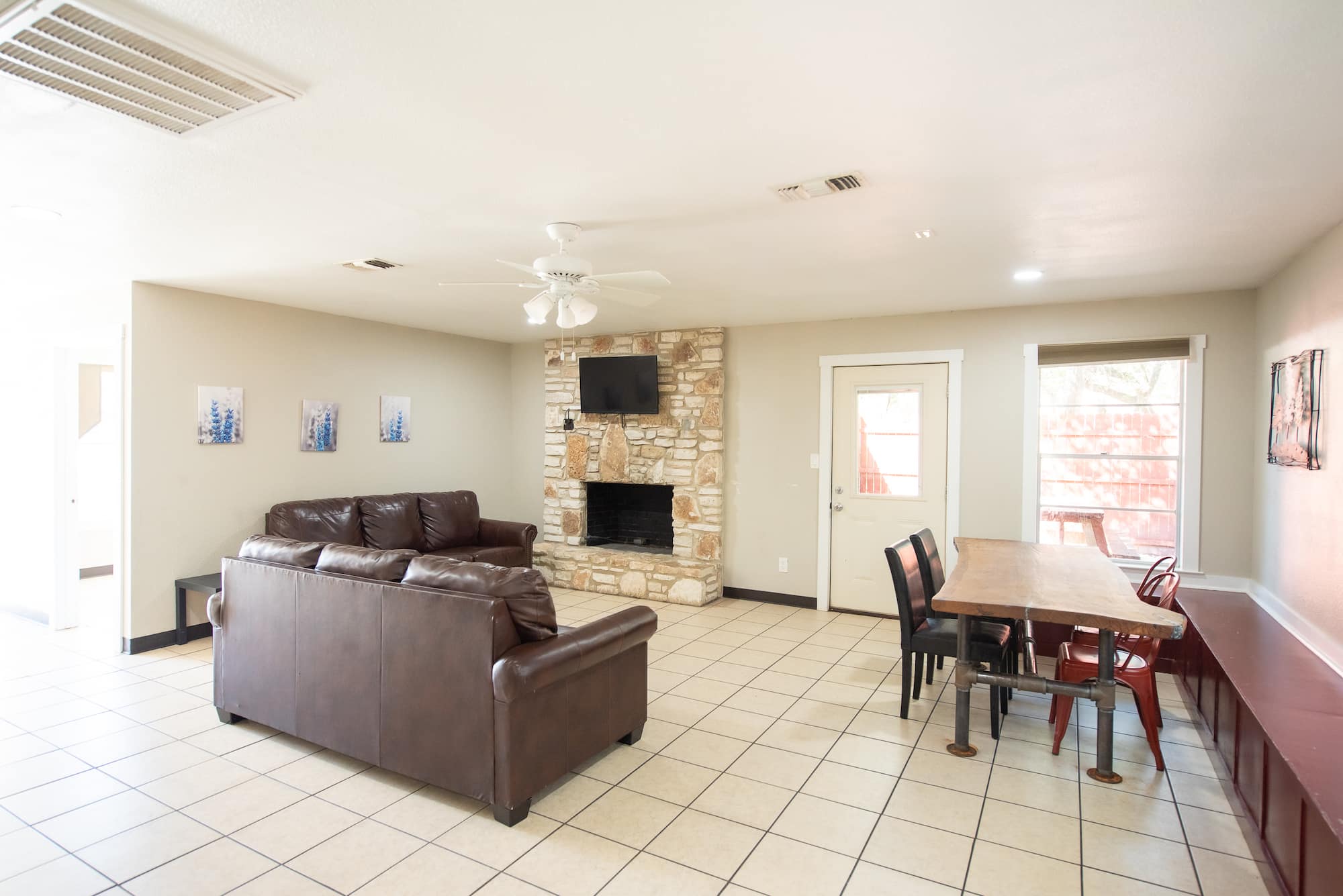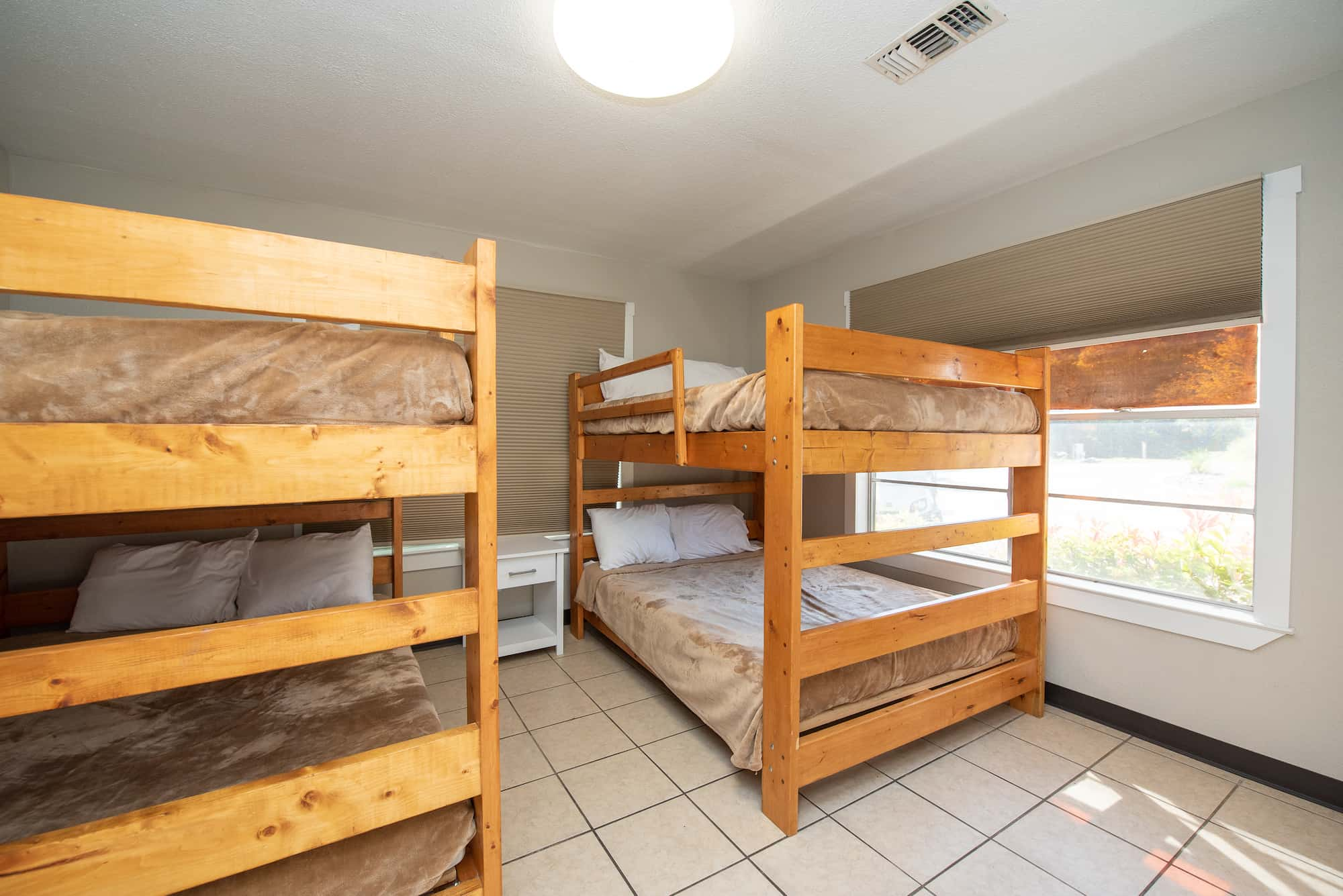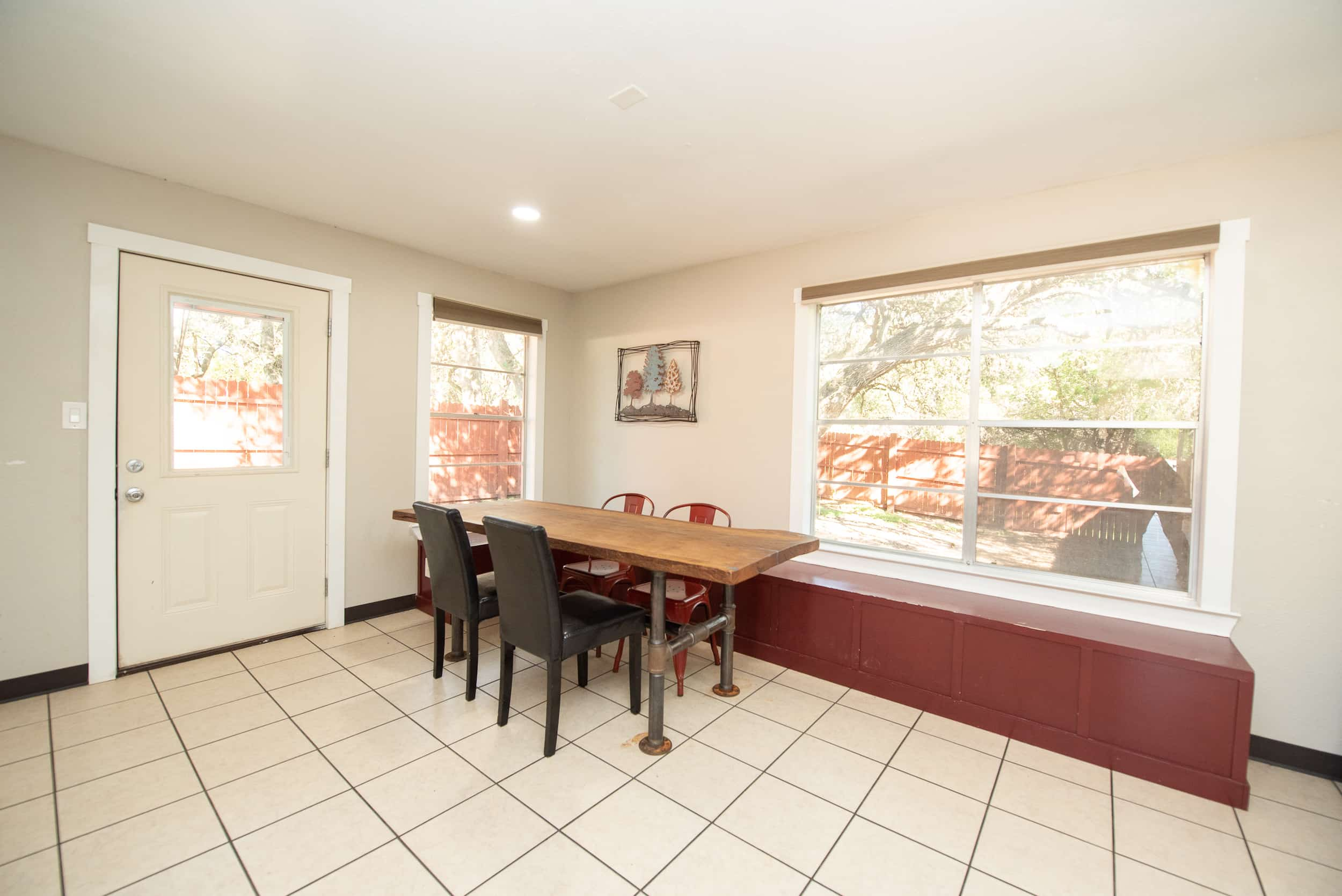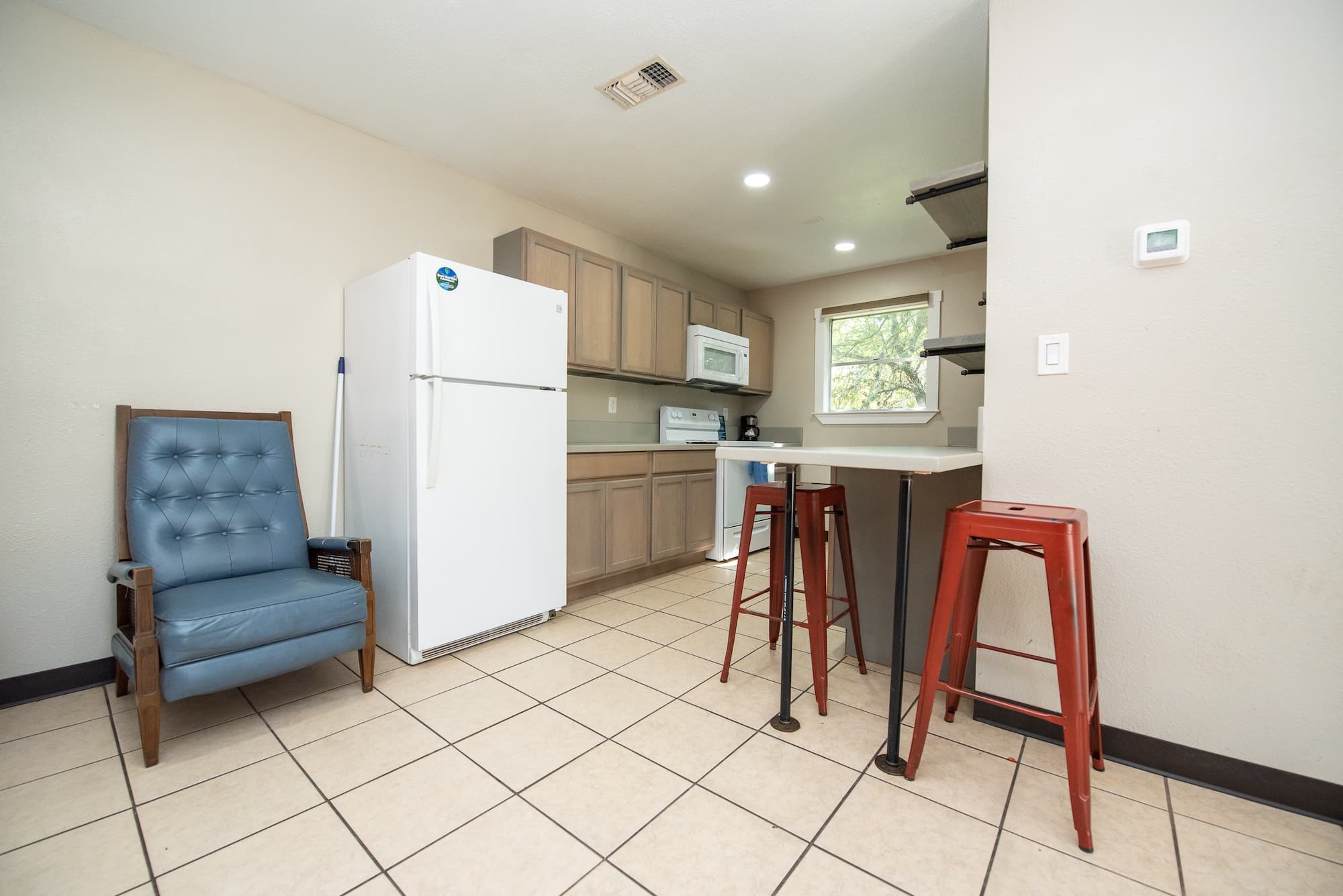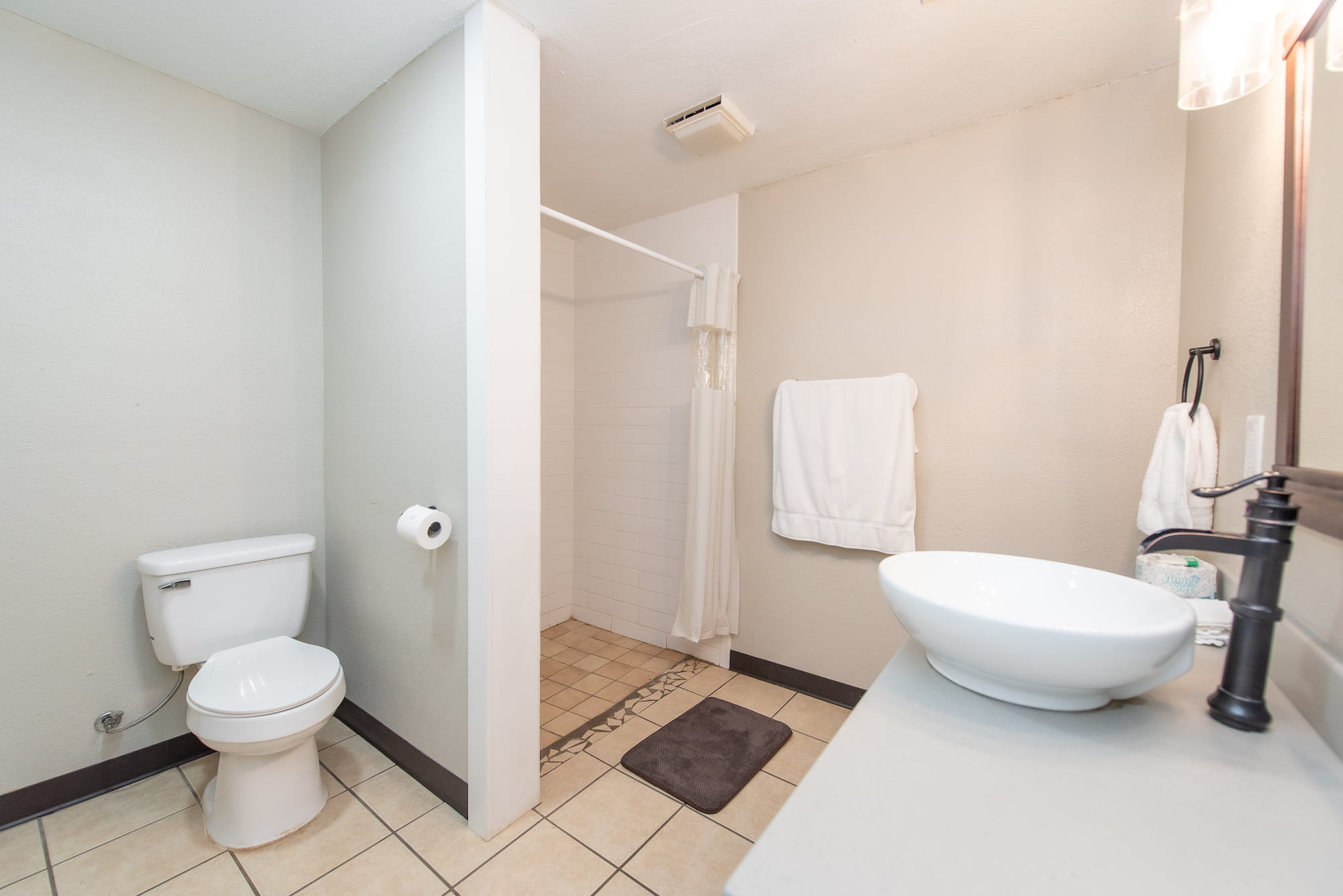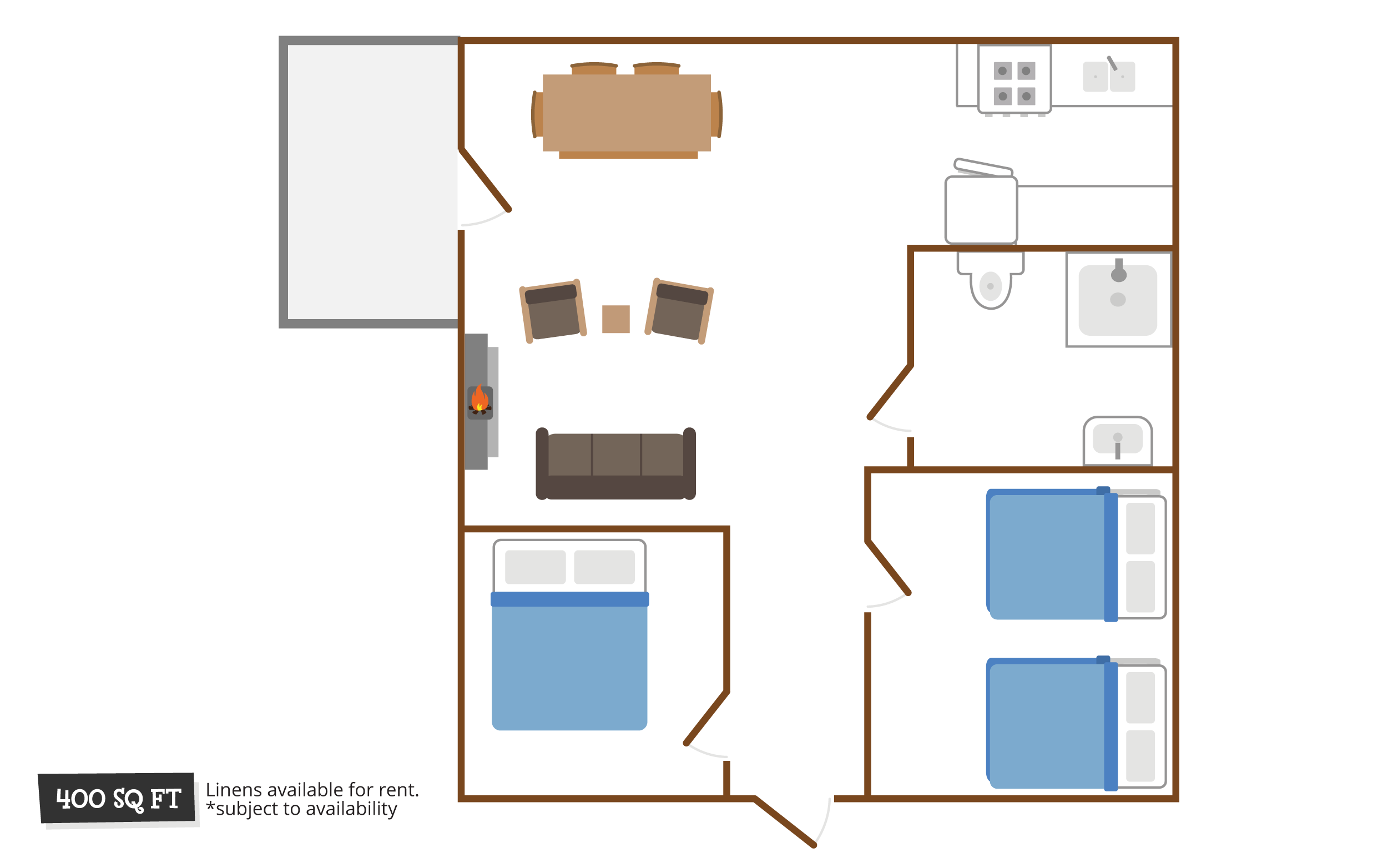 Boo Boo™ Bungalow
2 Private Bedrooms
Sleeps 14
Full Kitchen
Full Bathroom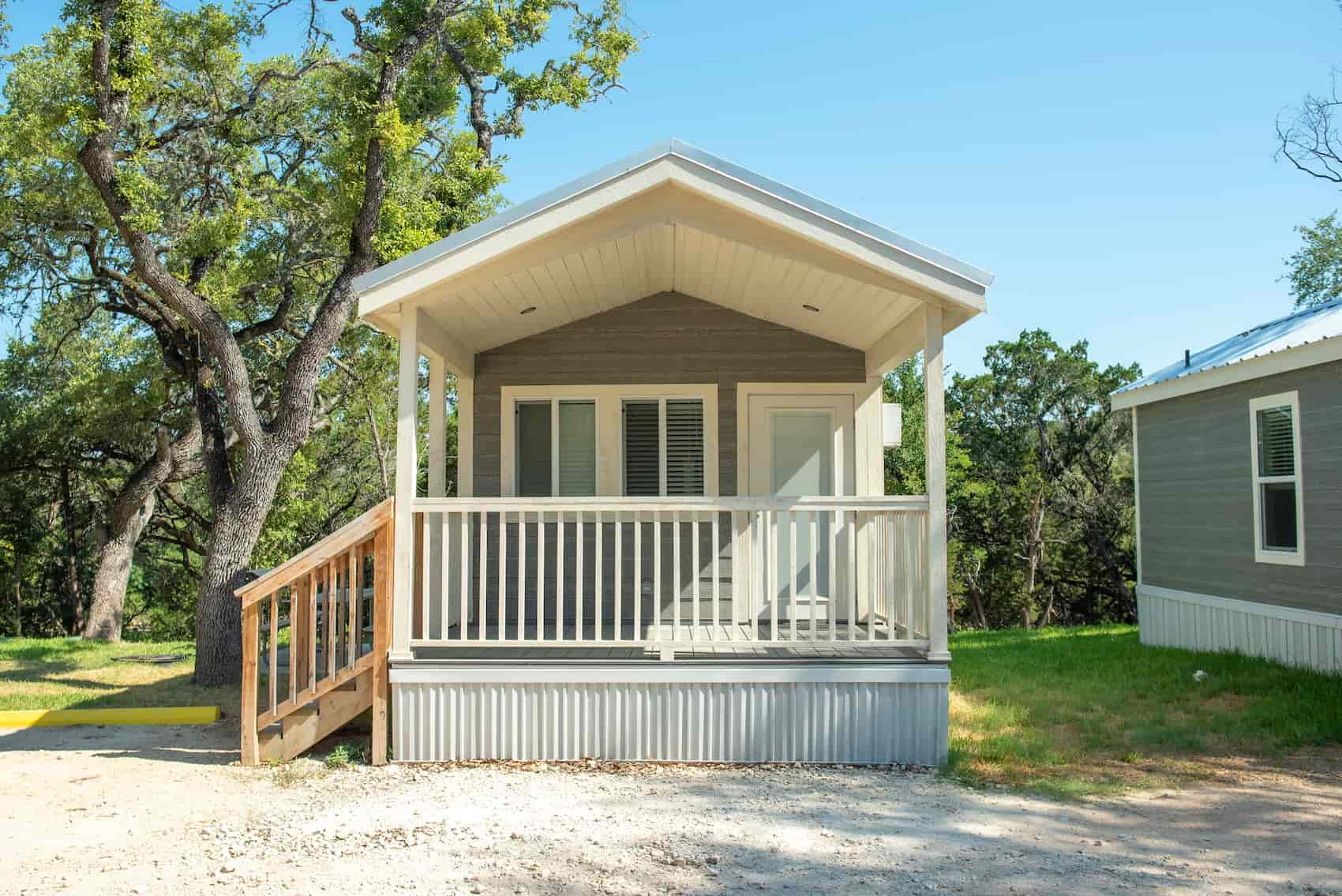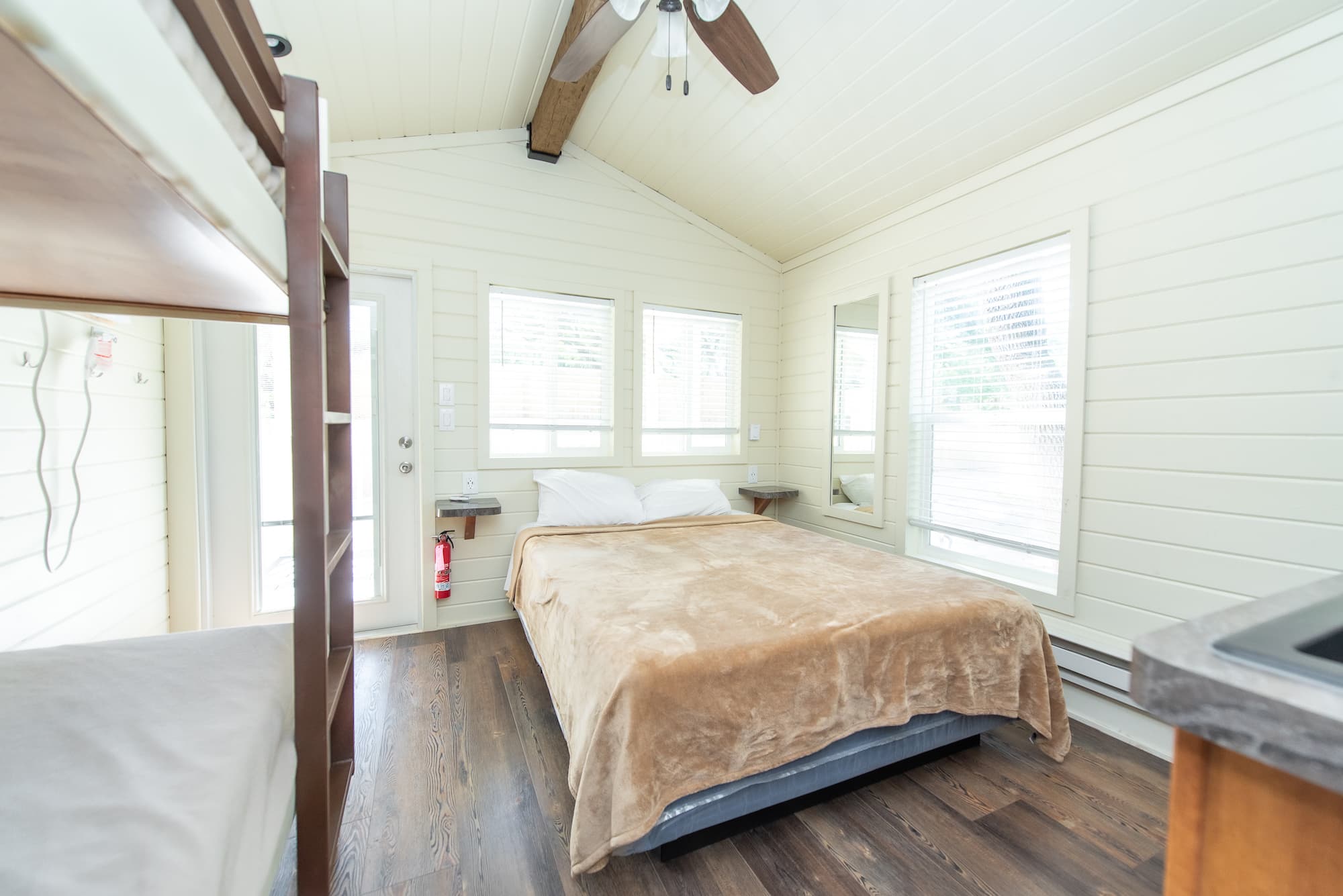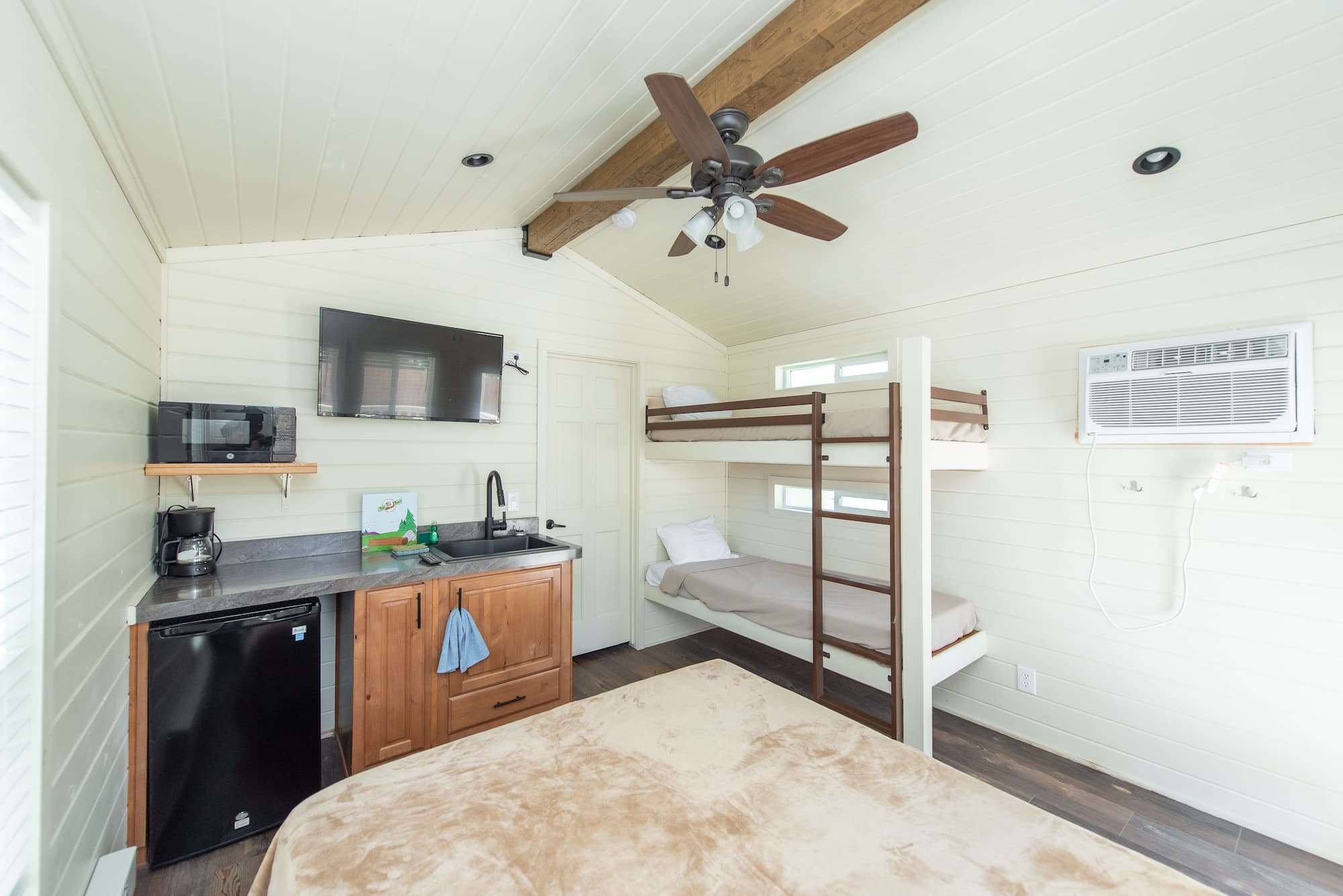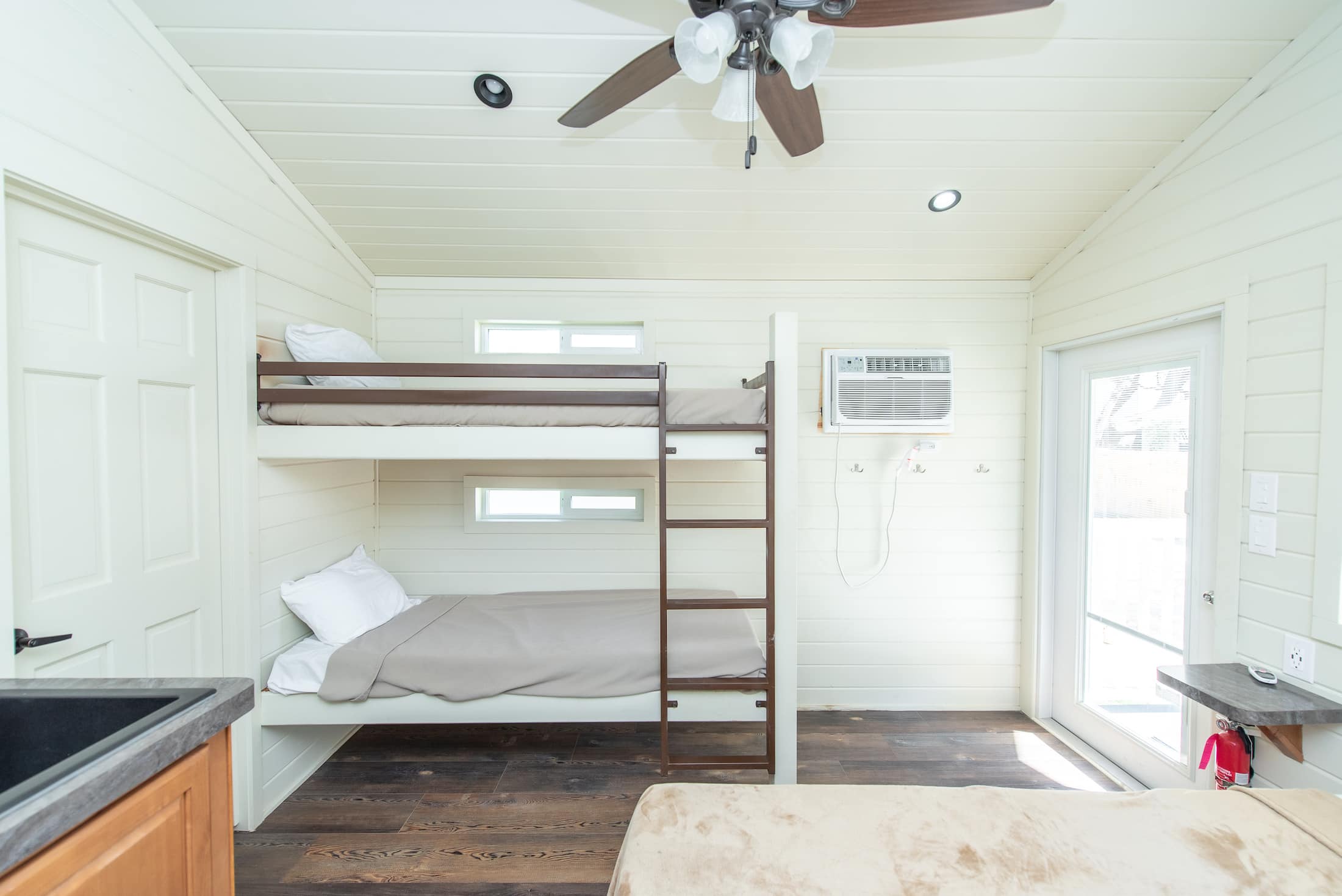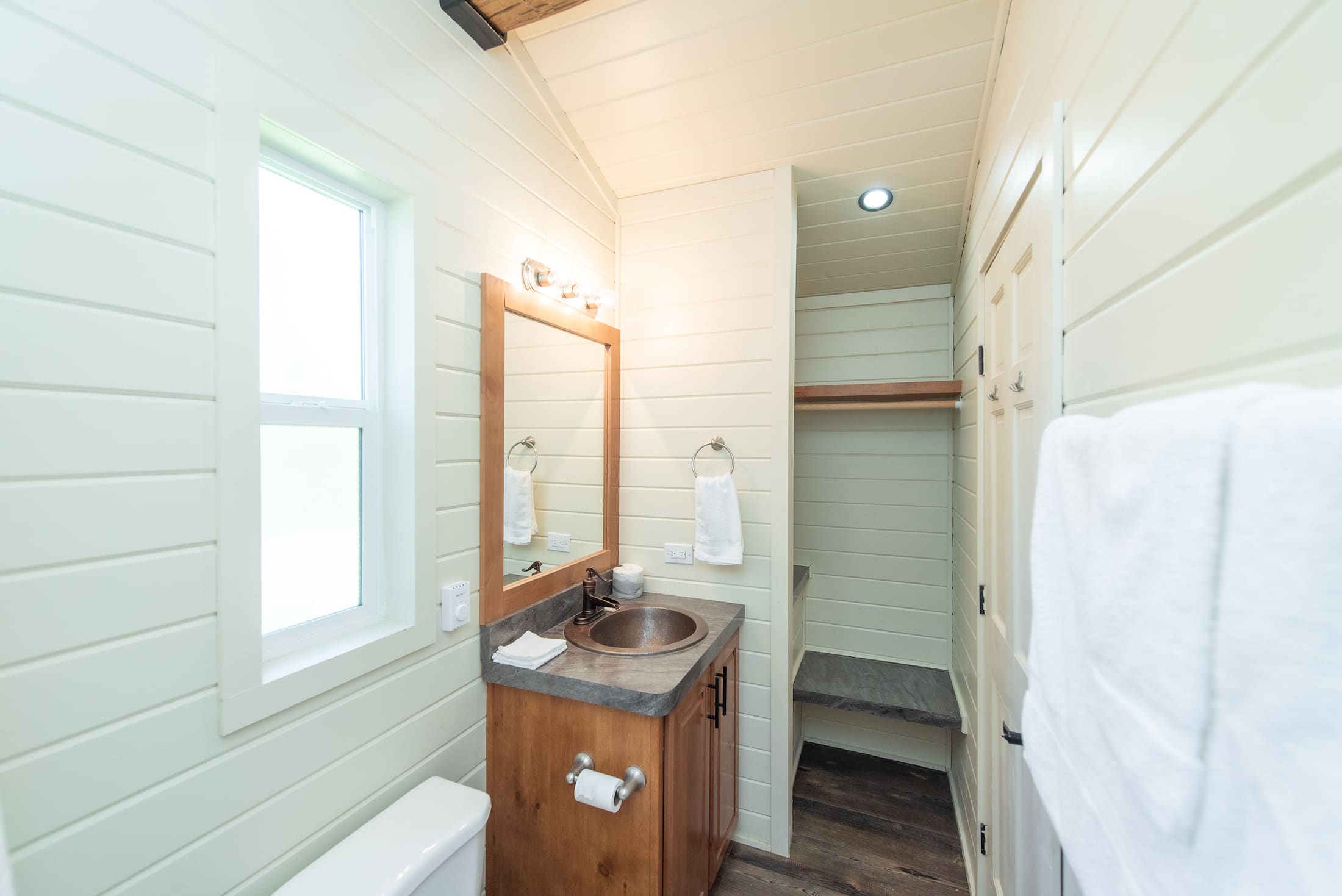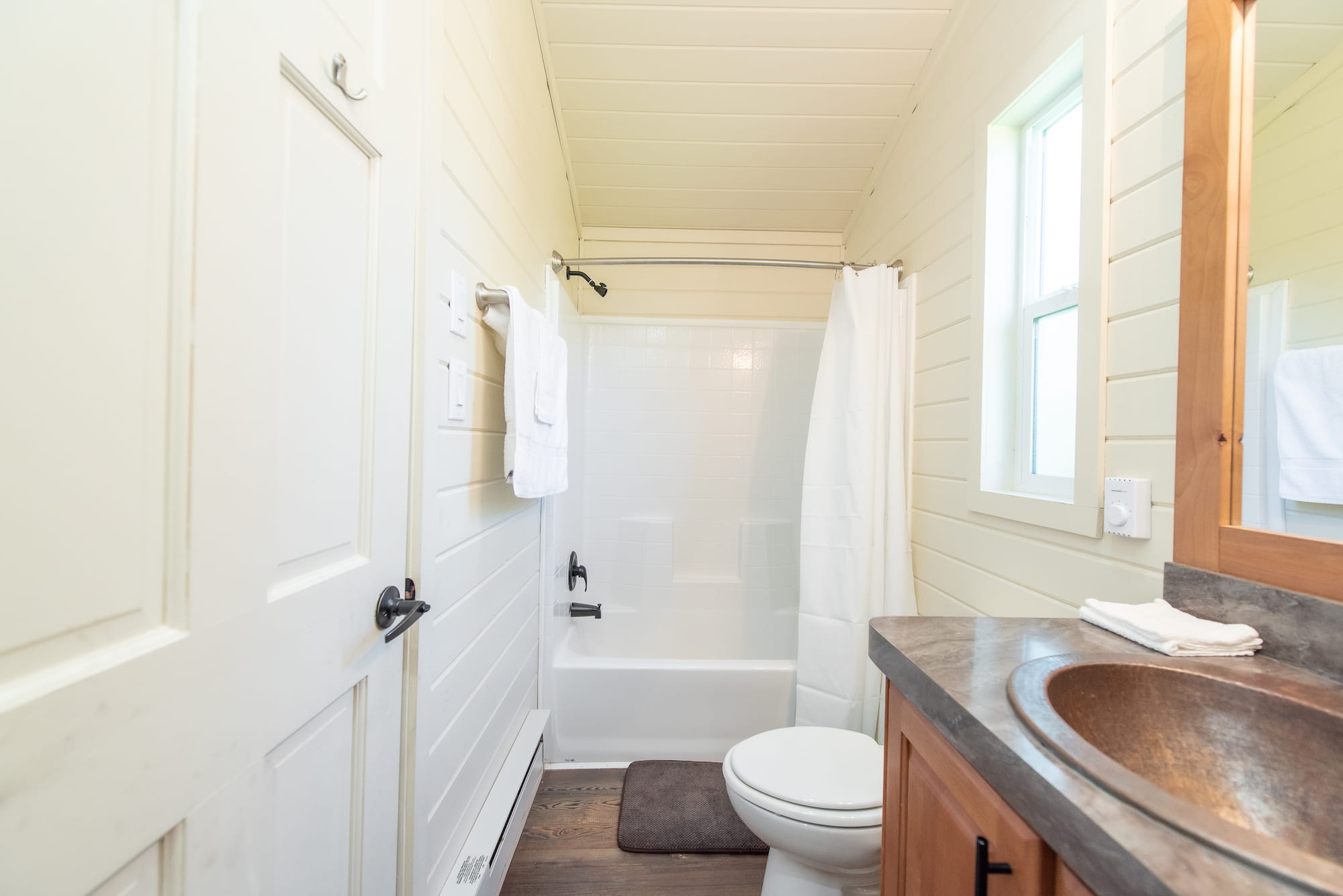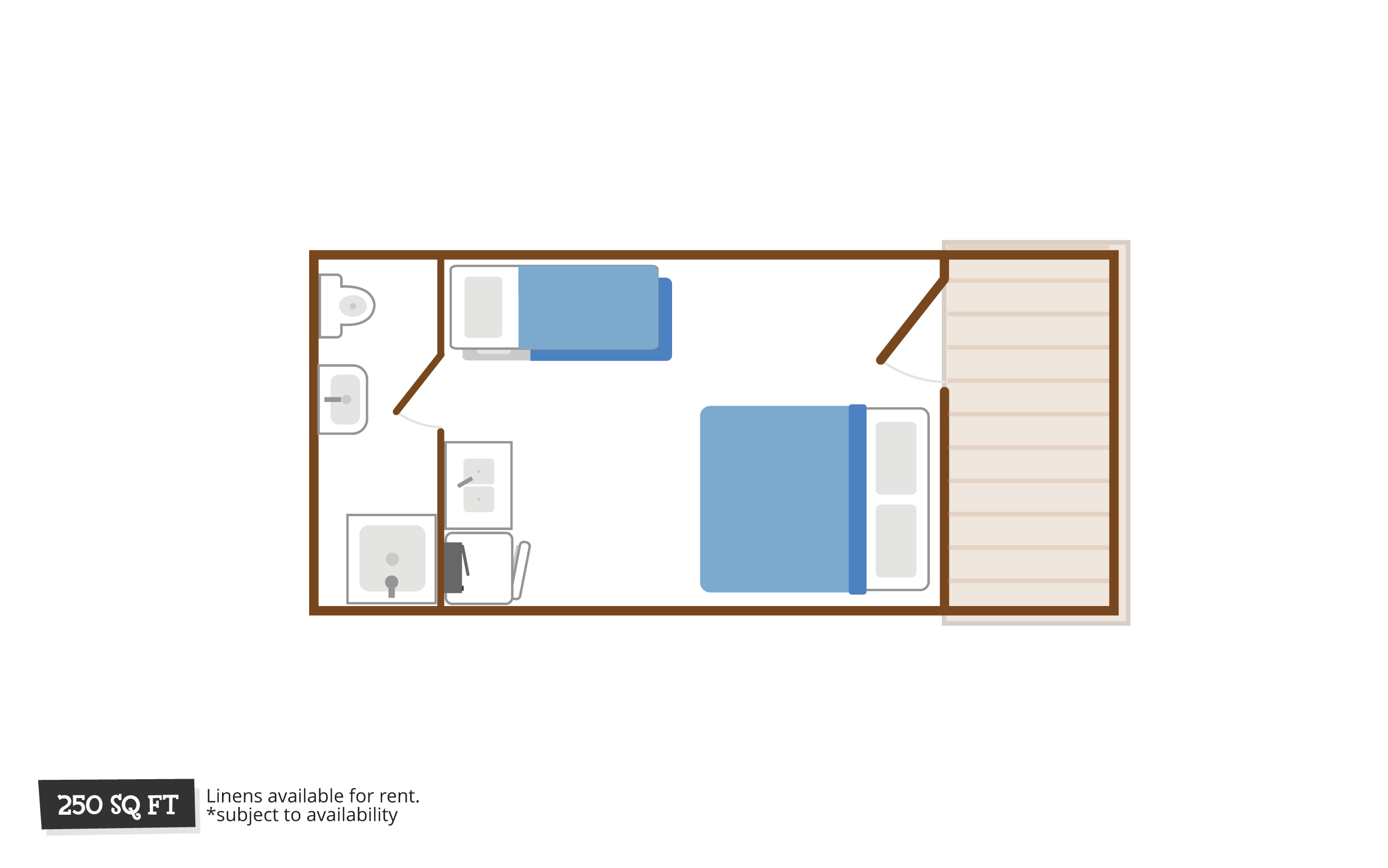 Cozy Cabin
Sleeps 4
Kitchenette
Full Bathroom
Picnic Table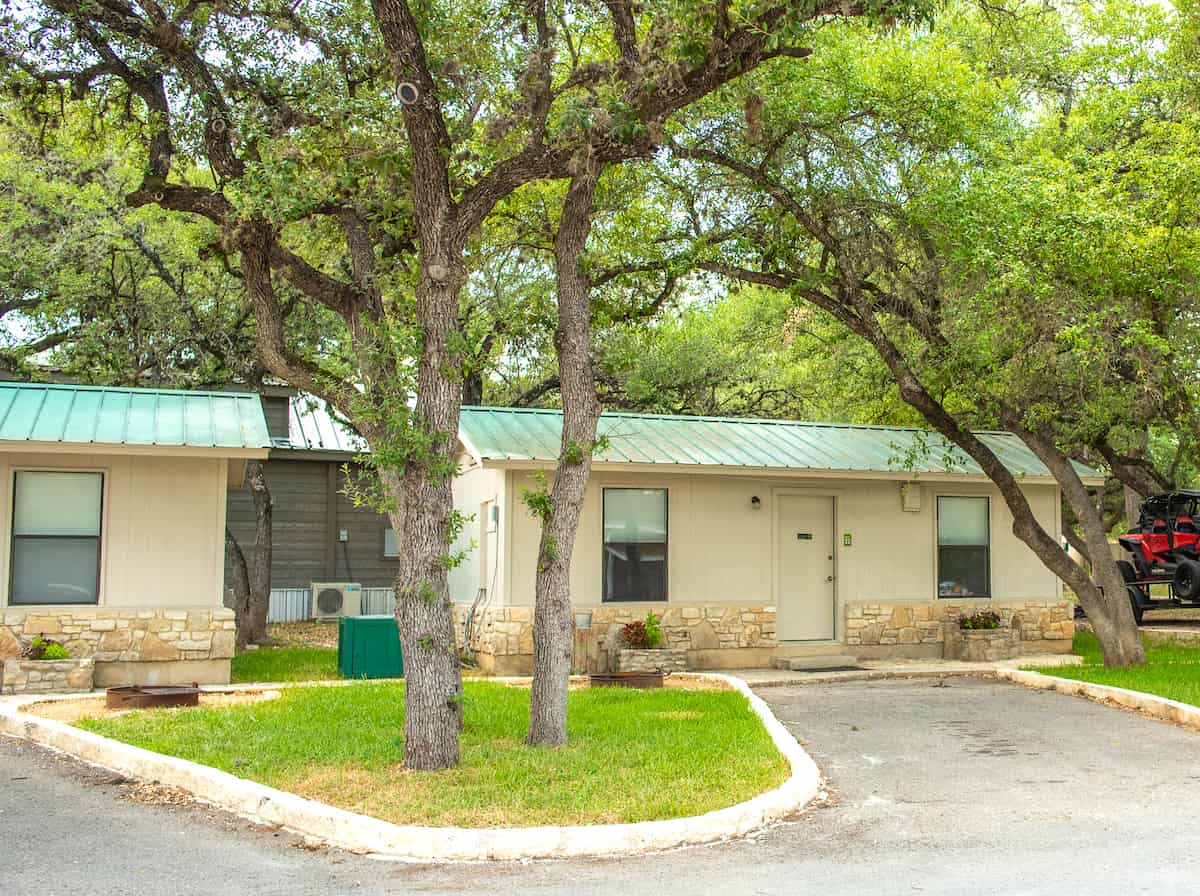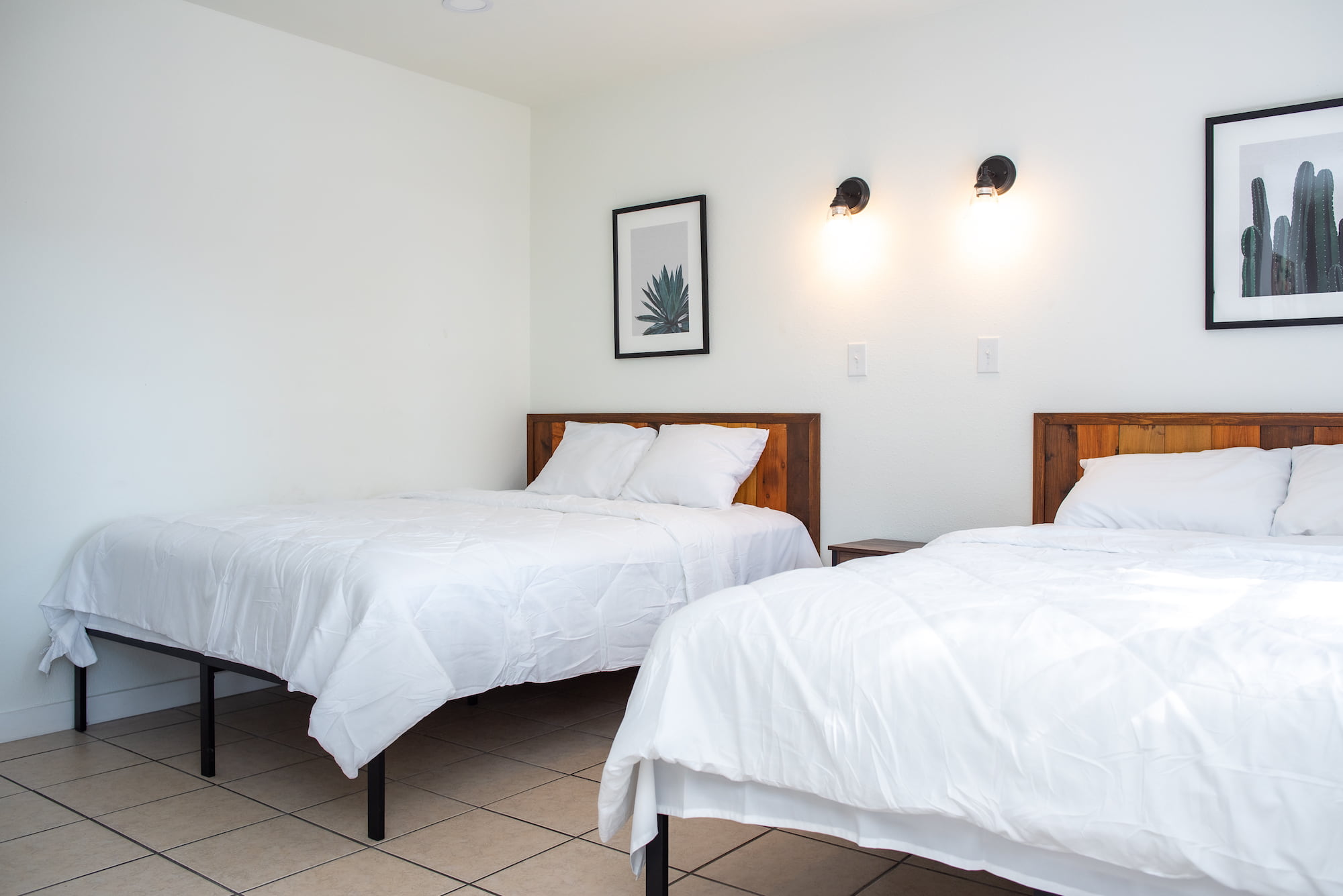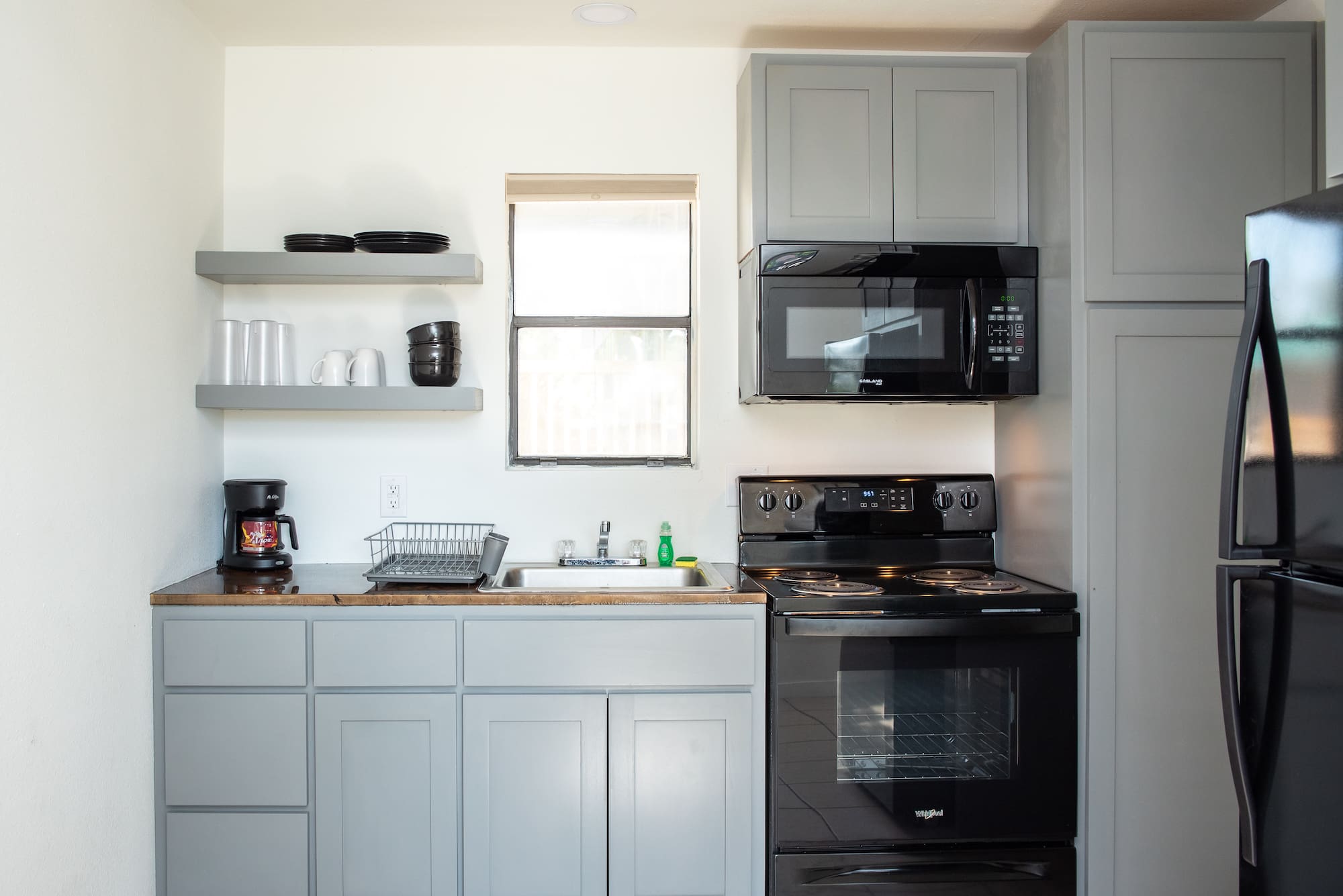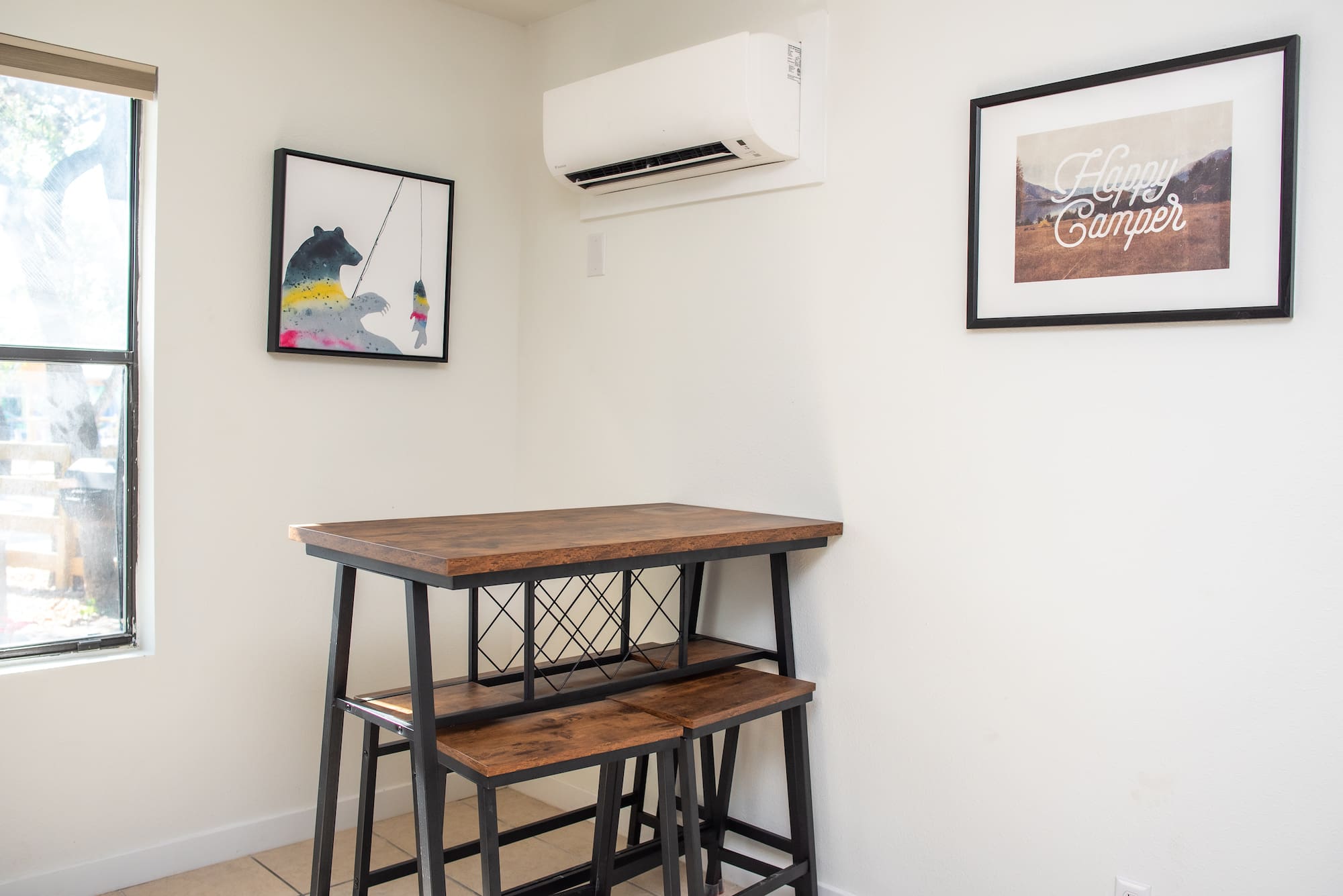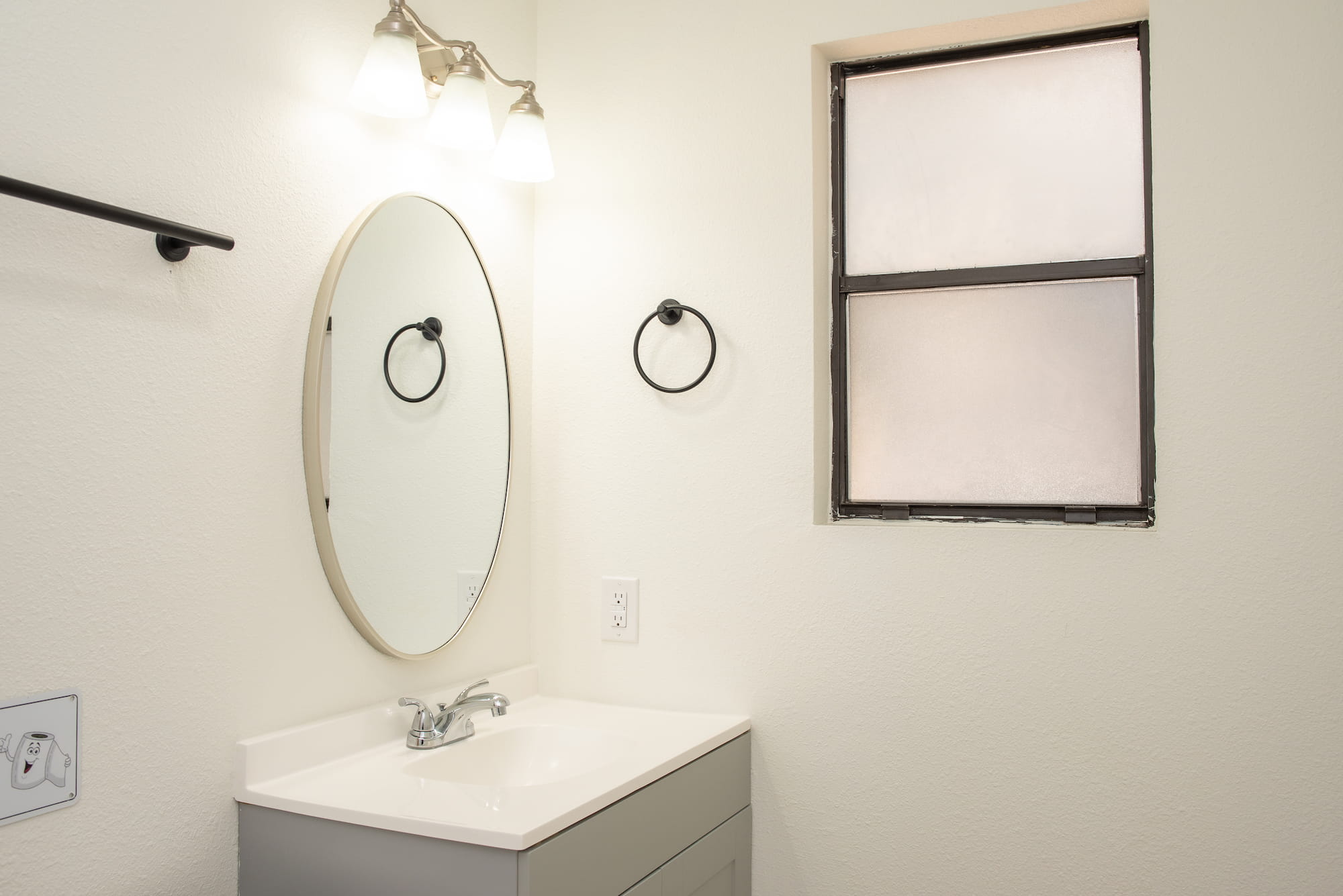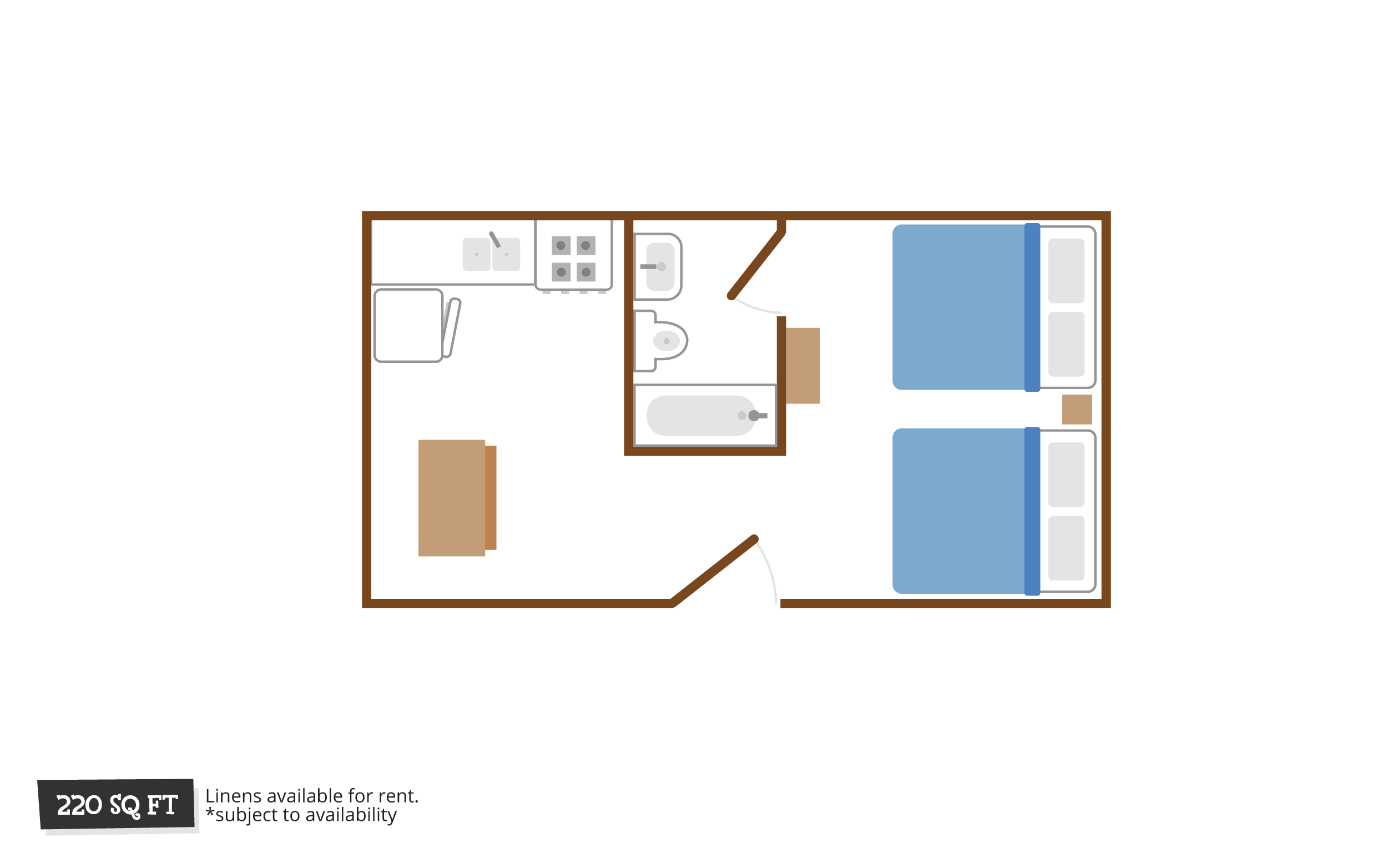 Cottage
Sleeps 4
Full Kitchen
Full Bathroom
Picnic Table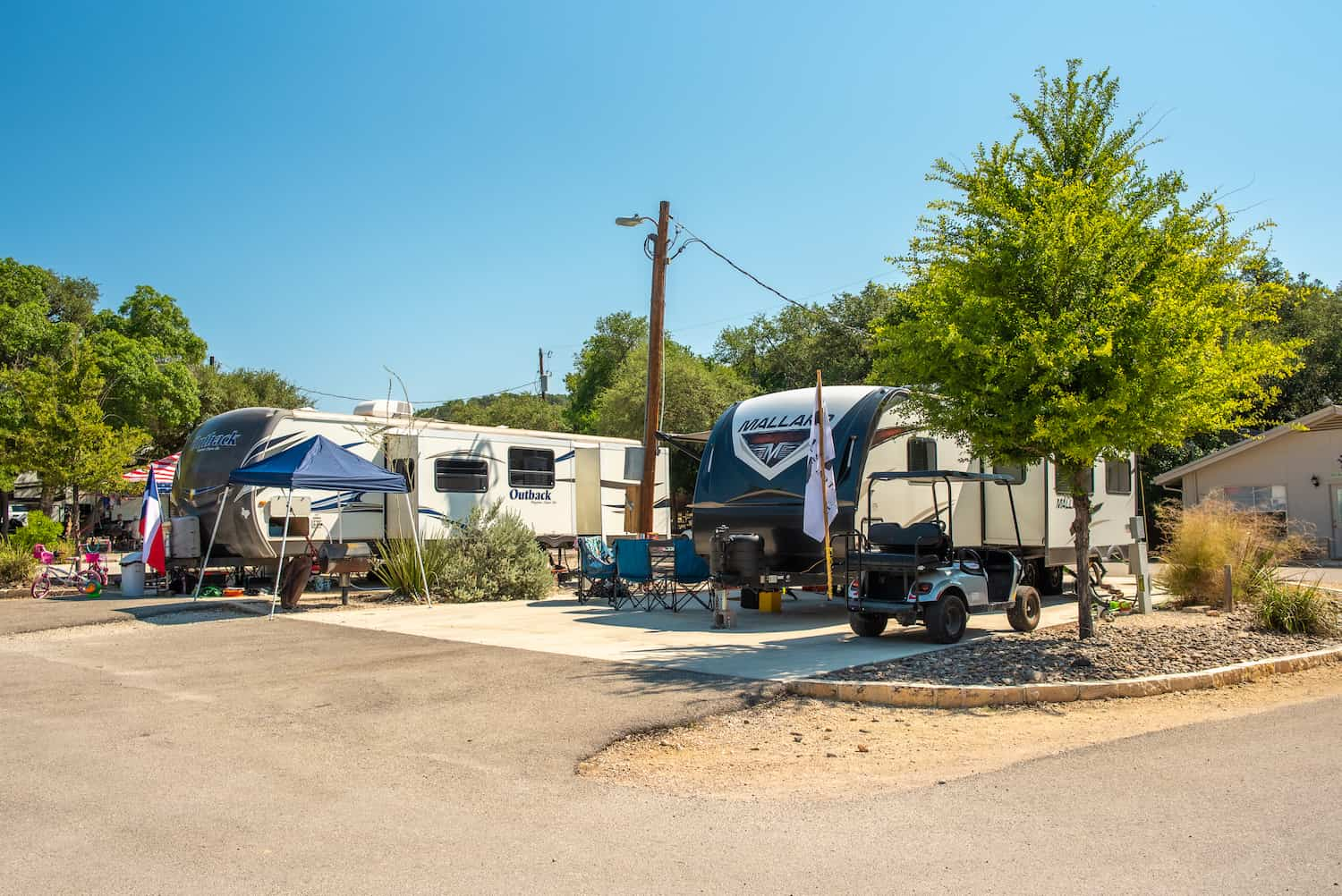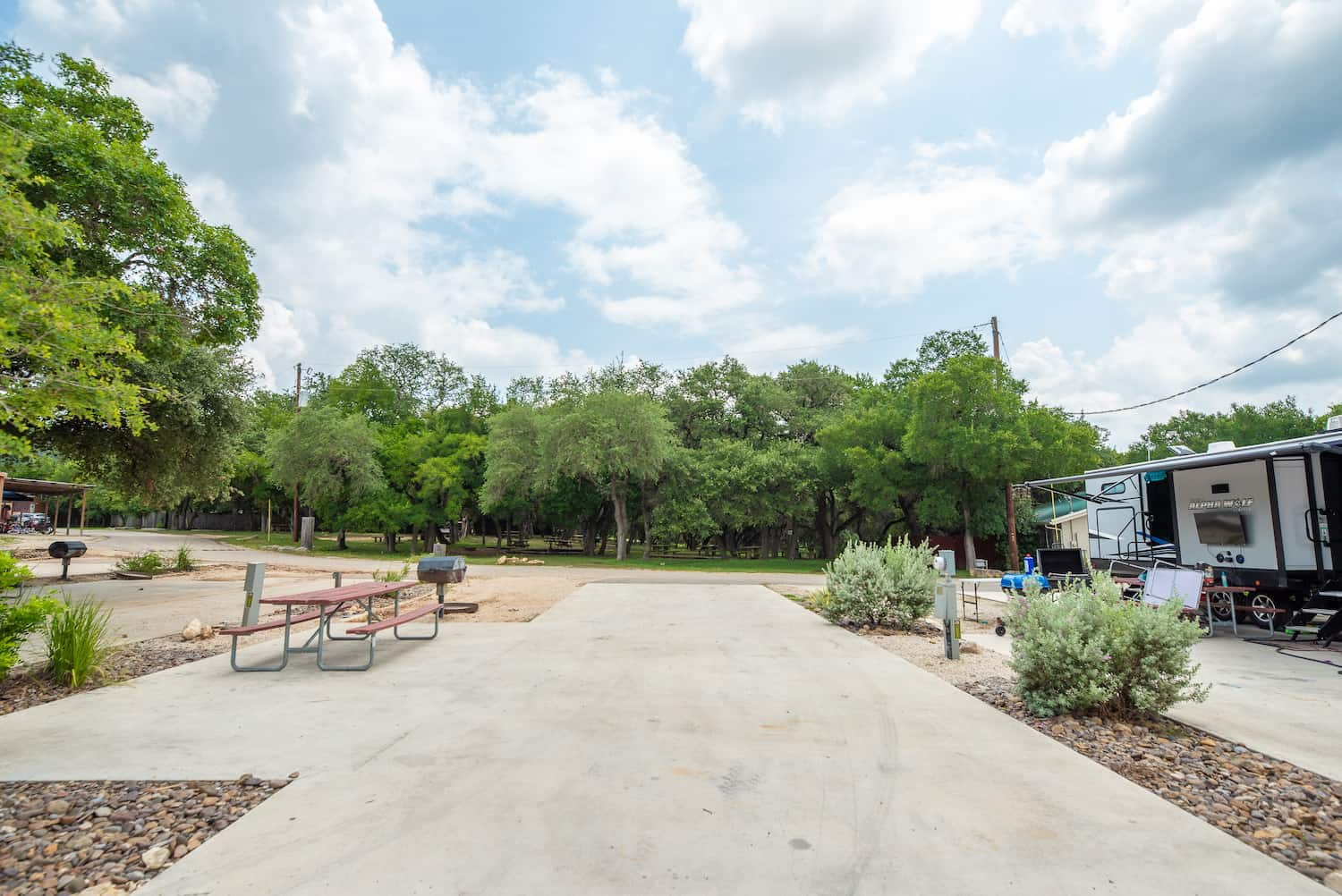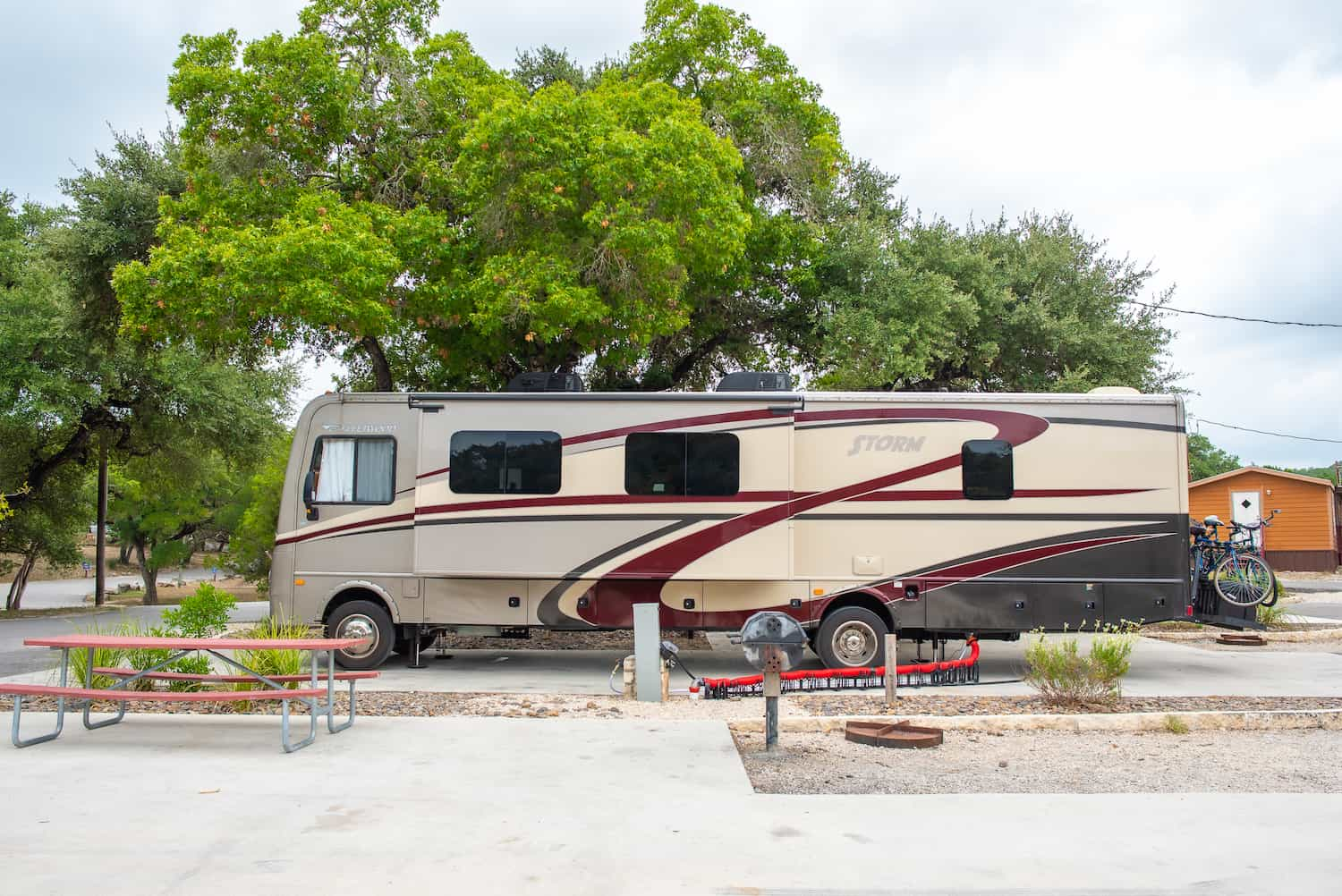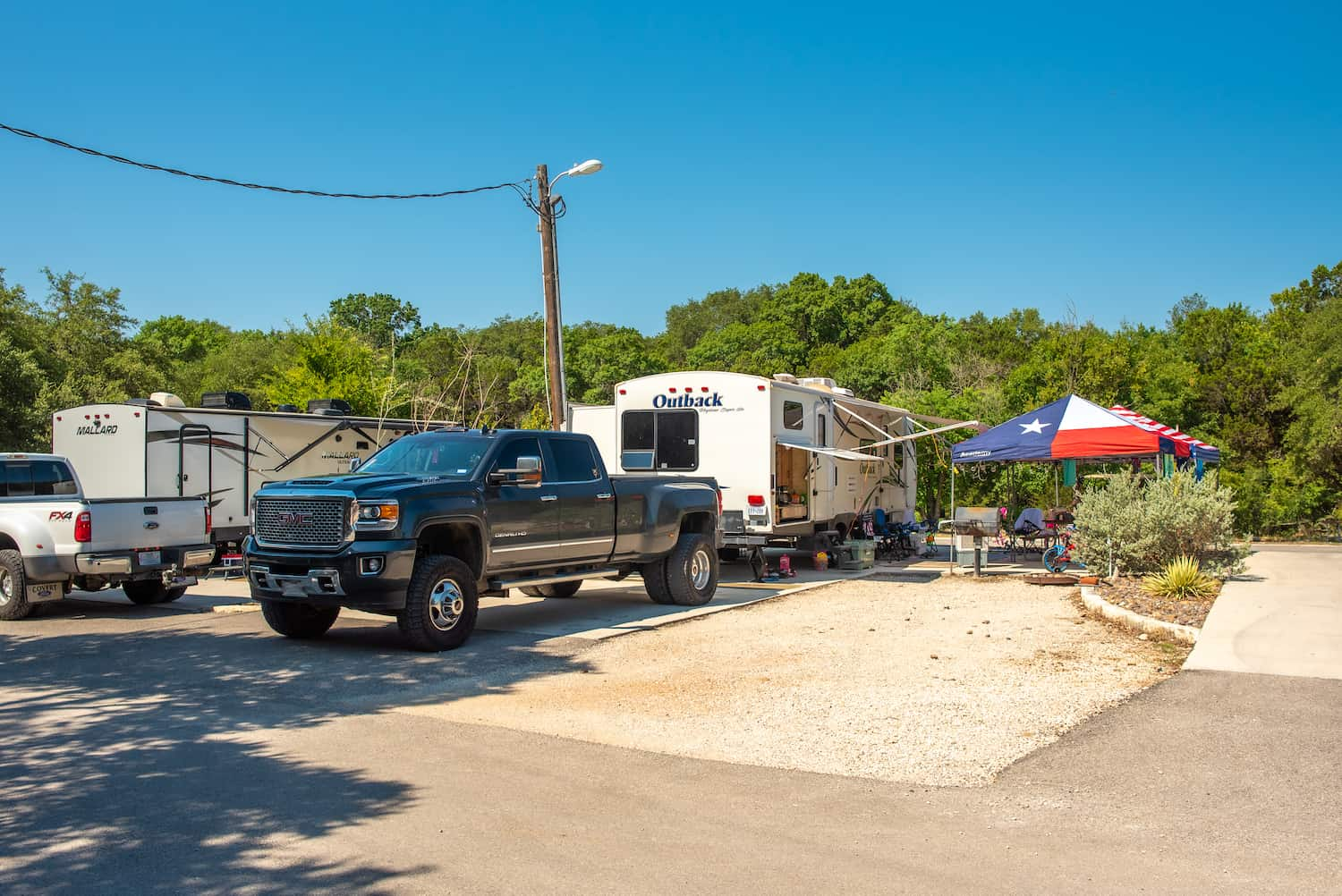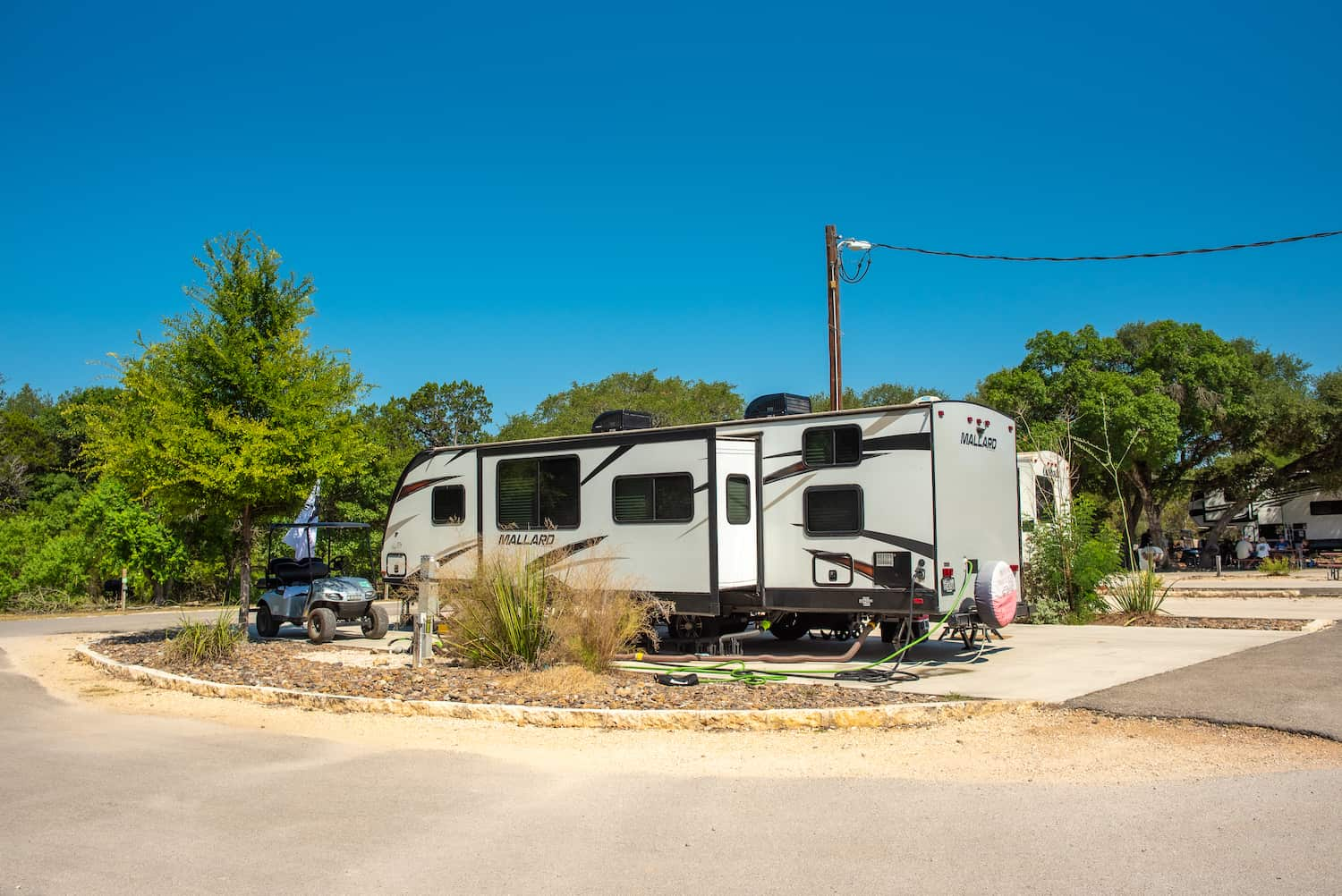 Red Carpet Pull-Thru RV Site
30/50 Amp Electric
Concrete Pad
Charcoal Grill
Fire Ring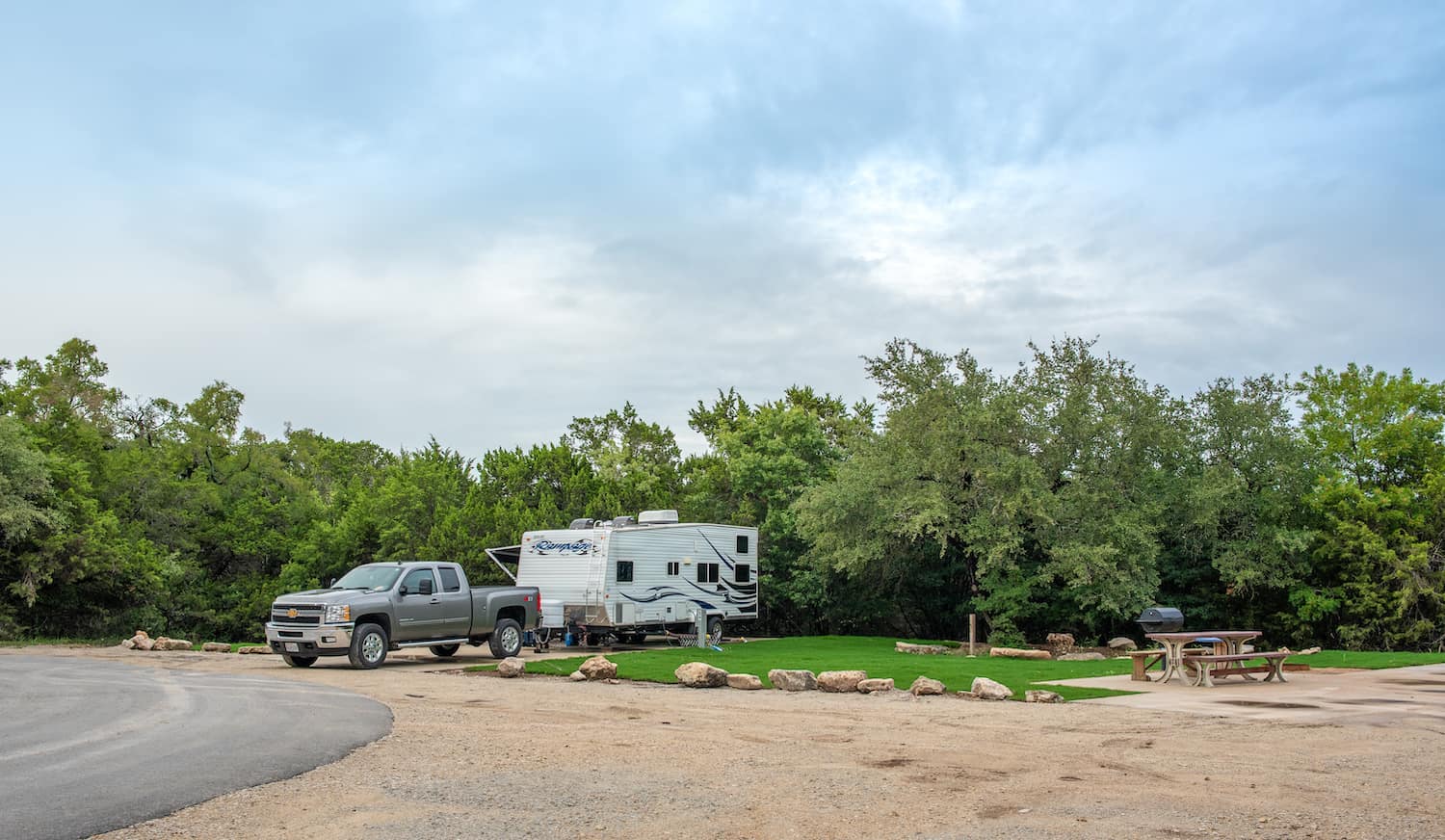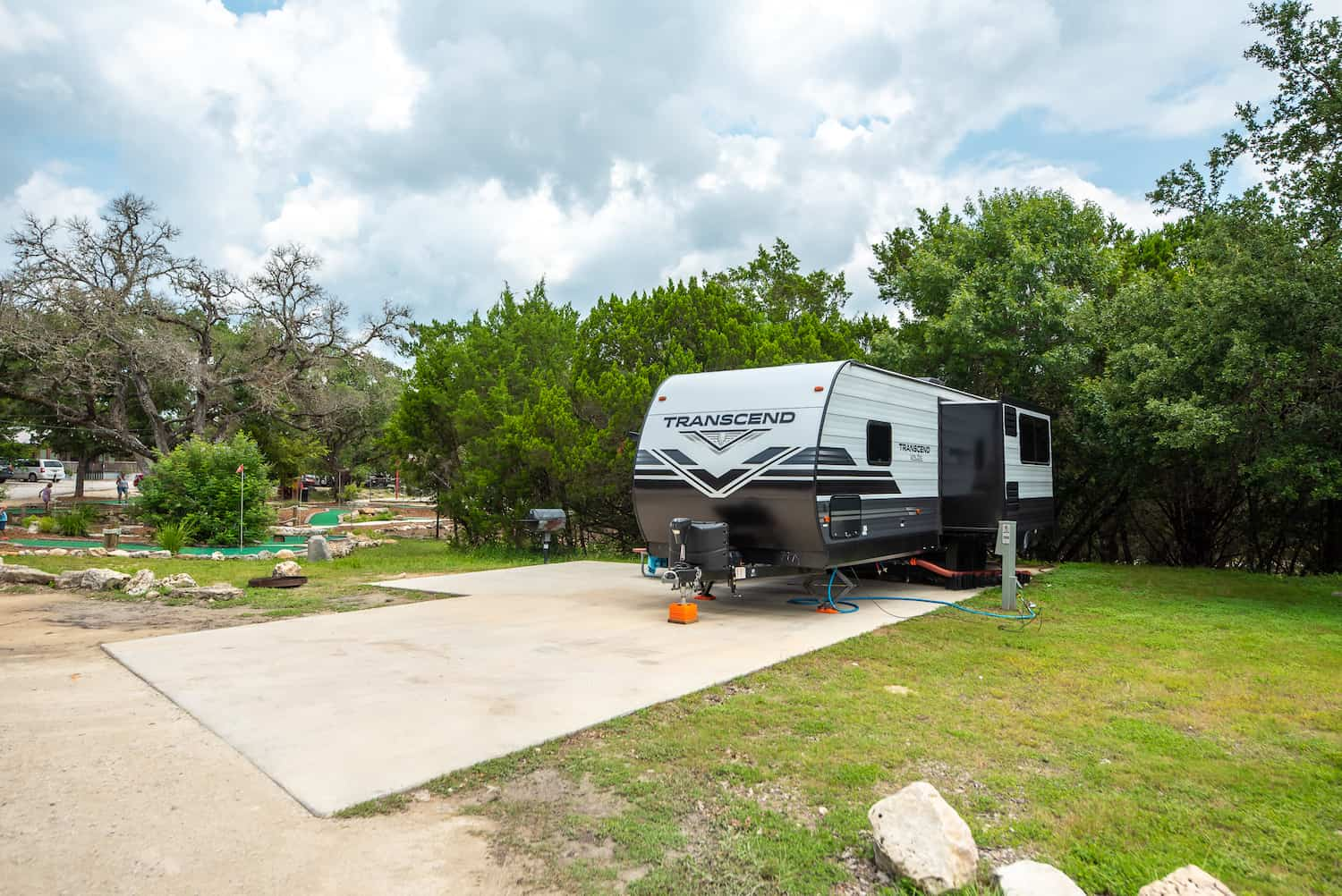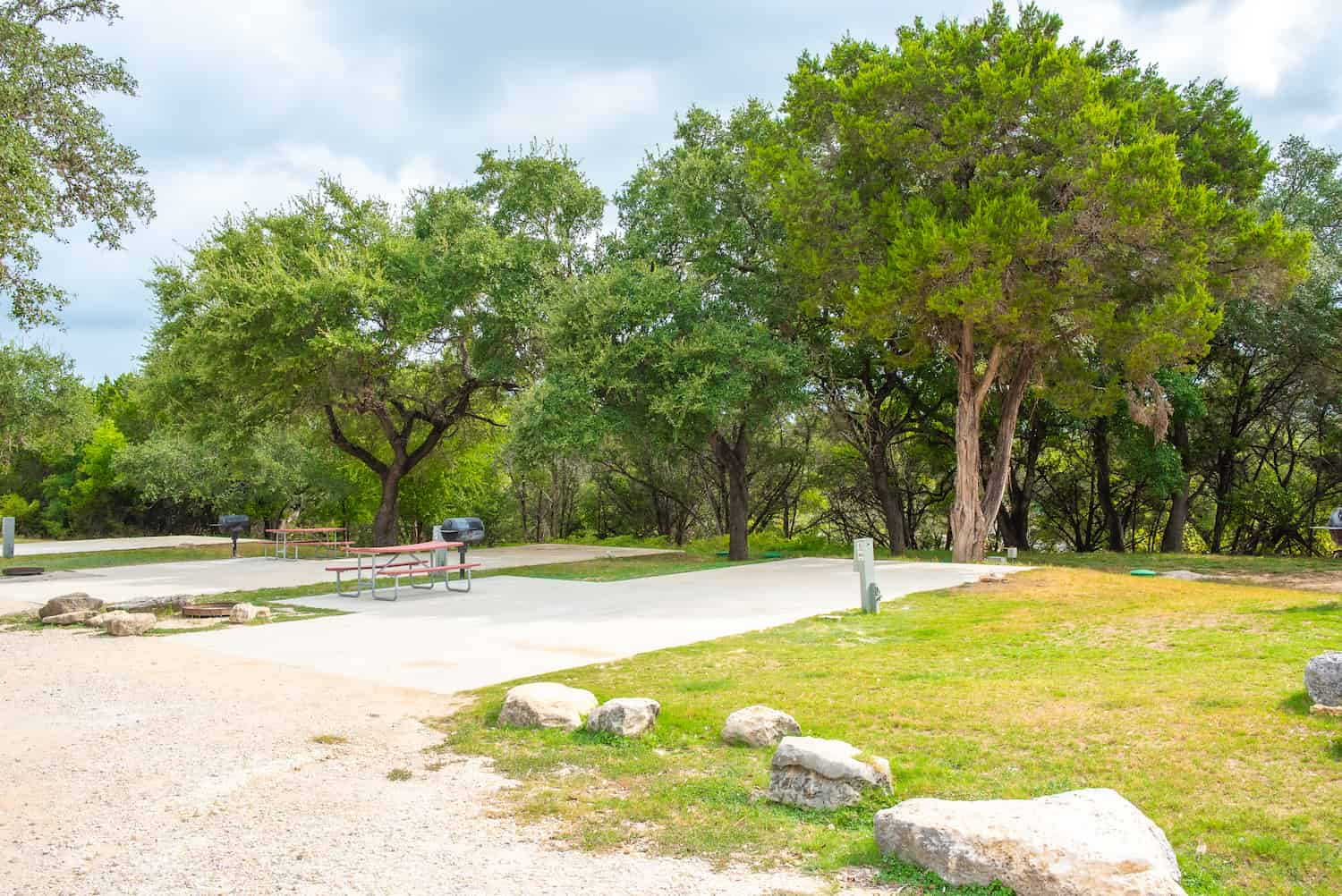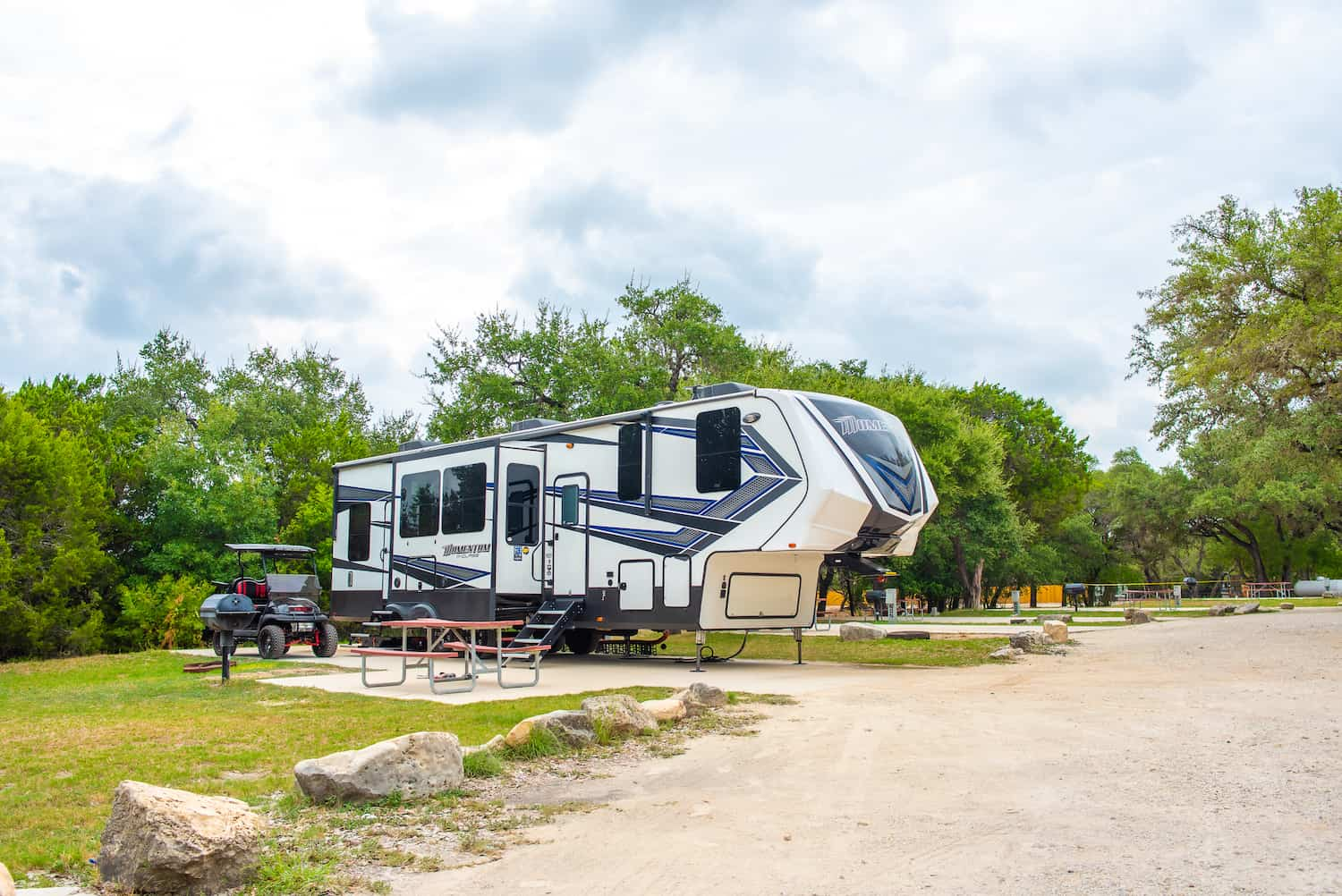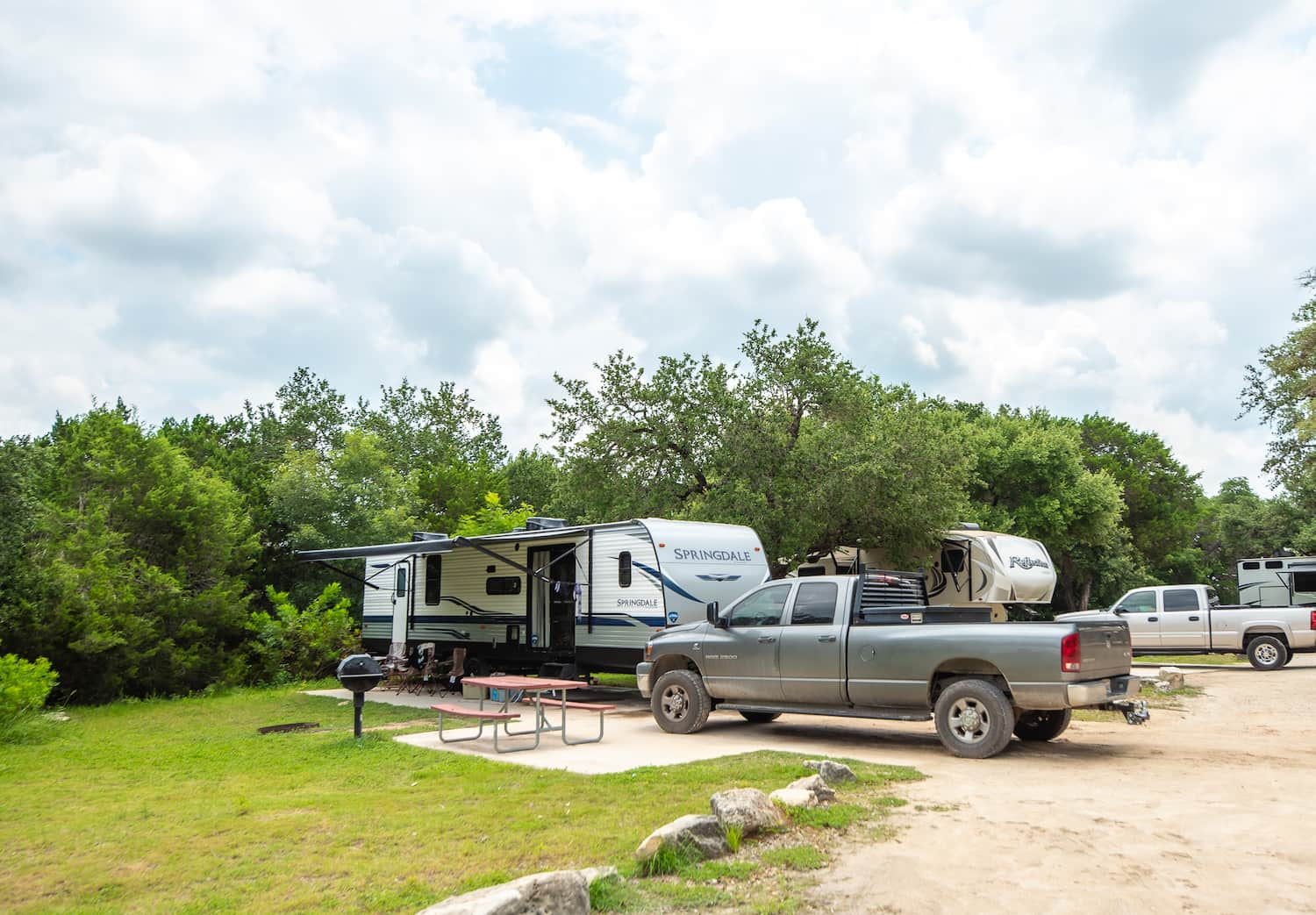 Red Carpet Back-In RV Site
30/50 Amp Electric
Concrete Pad
Charcoal Grill
Fire Ring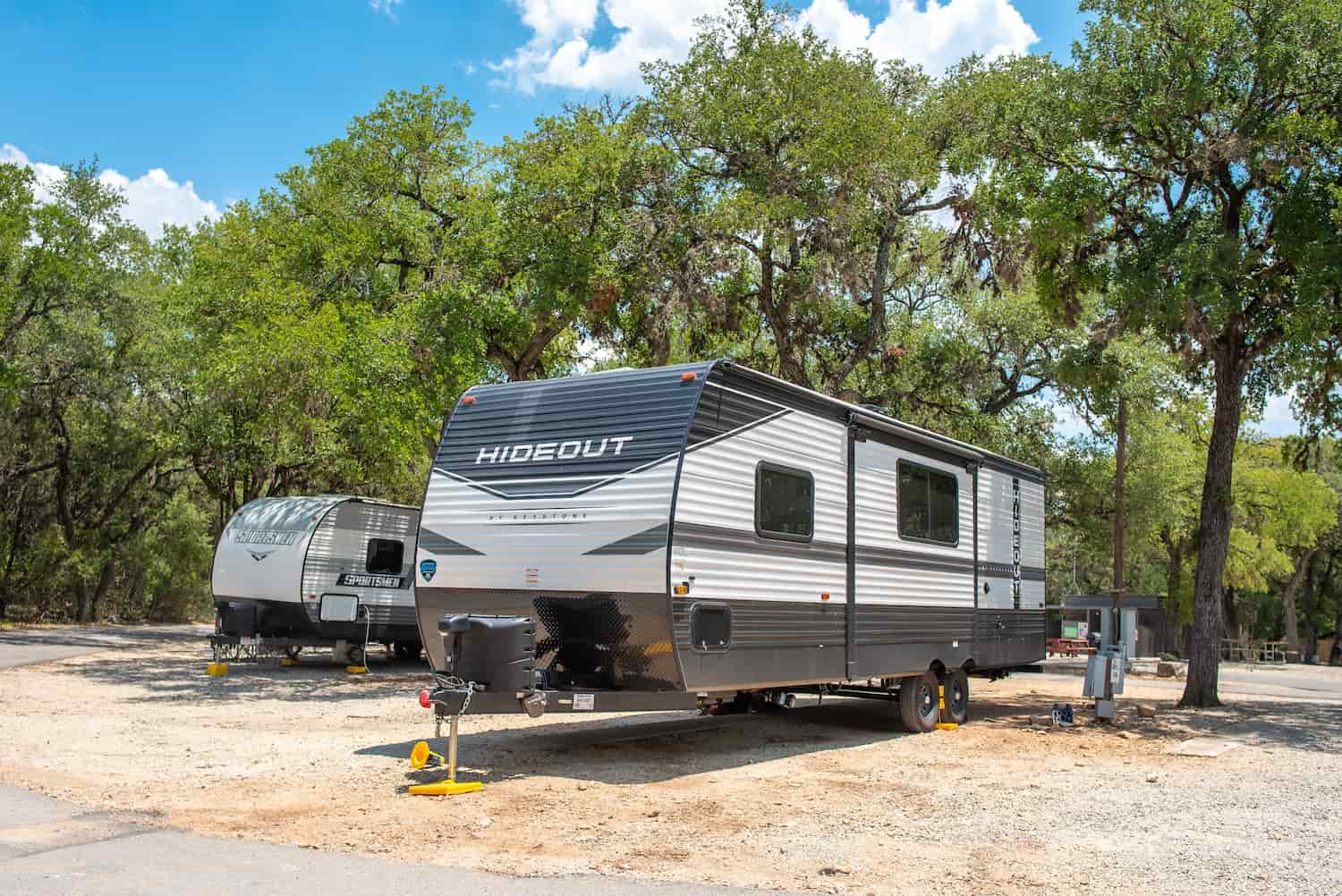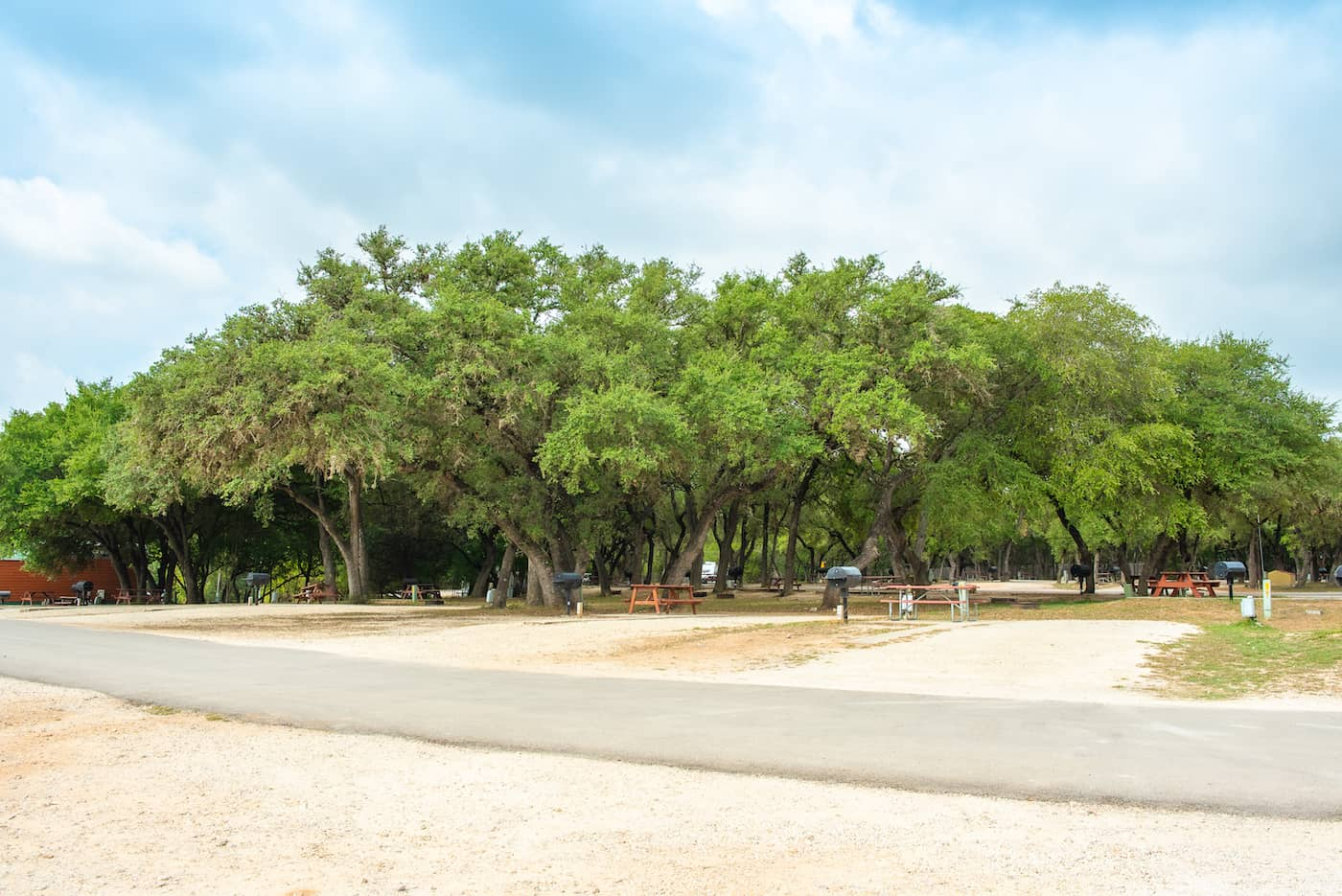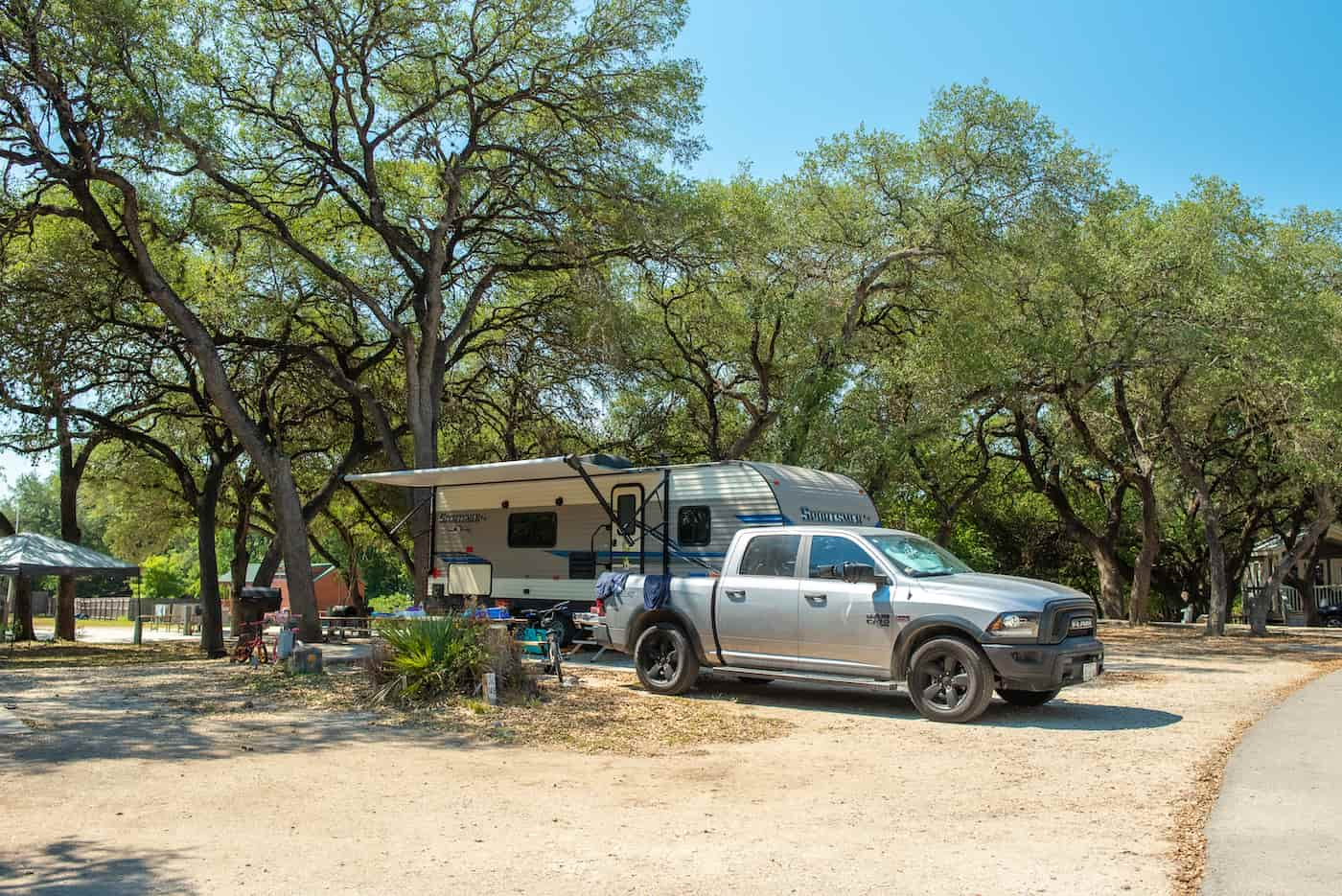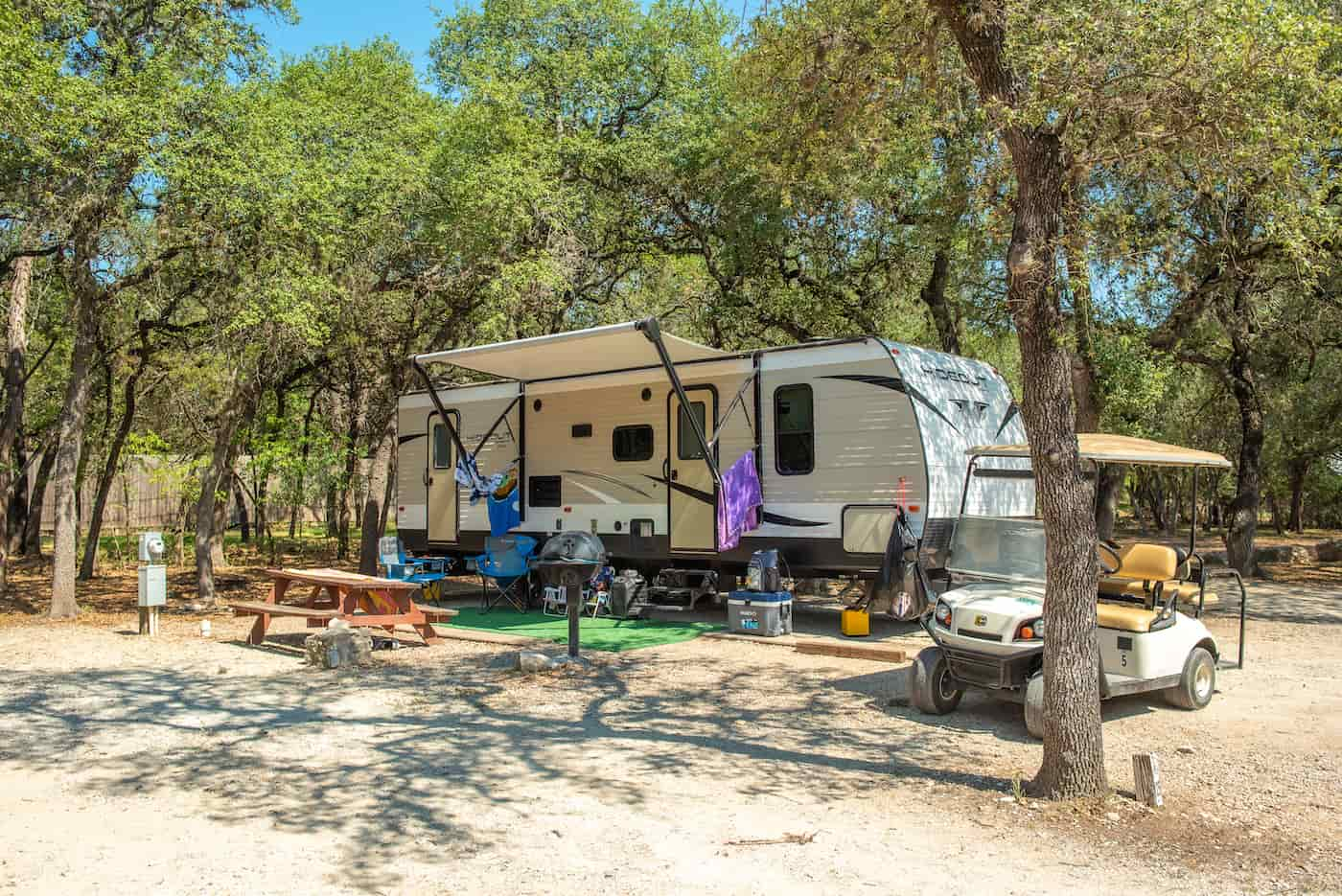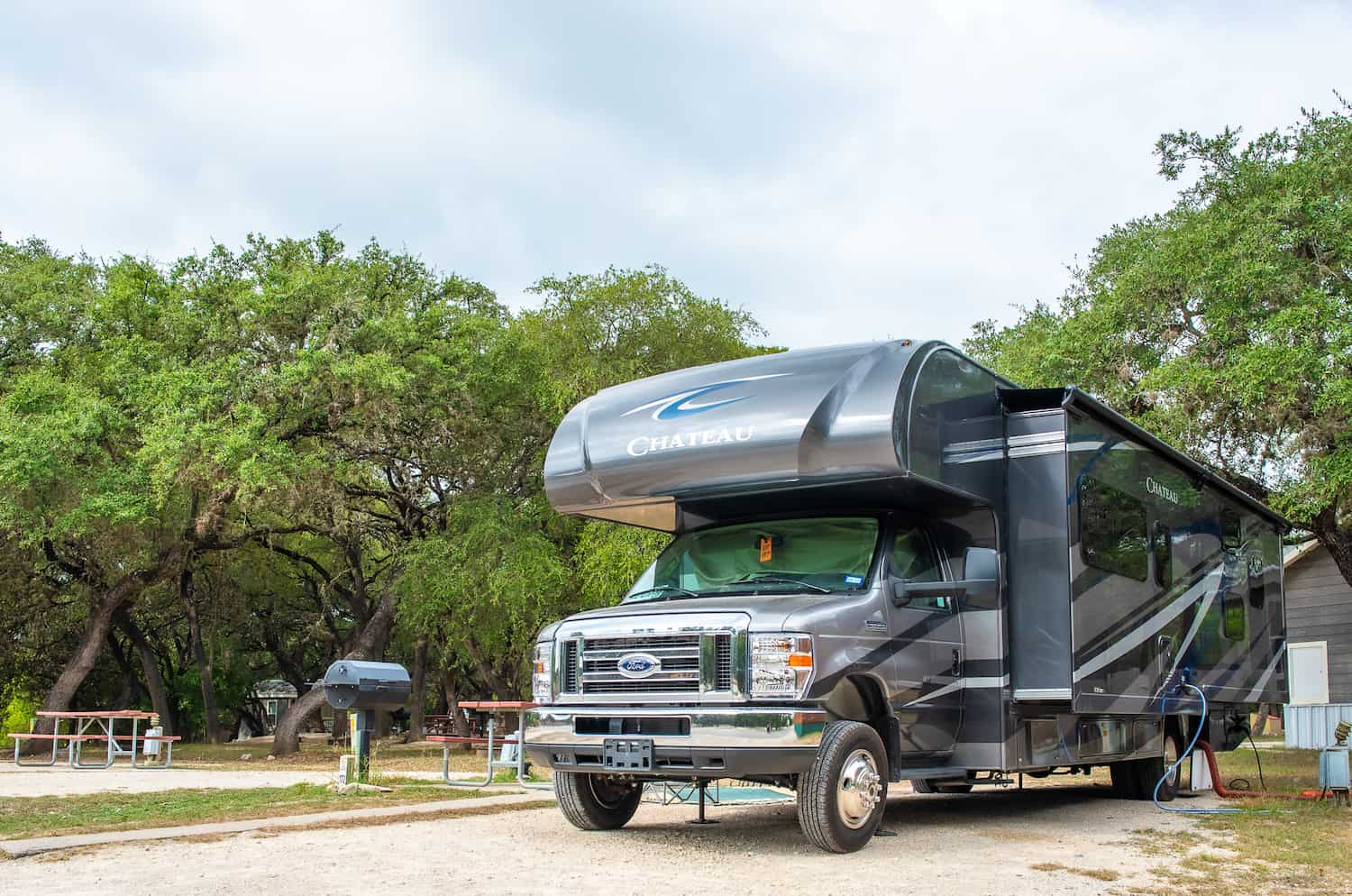 Premium Back-In RV Site
30/50 Amp Electric
Charcoal Grill
Fire Ring
Water Hookup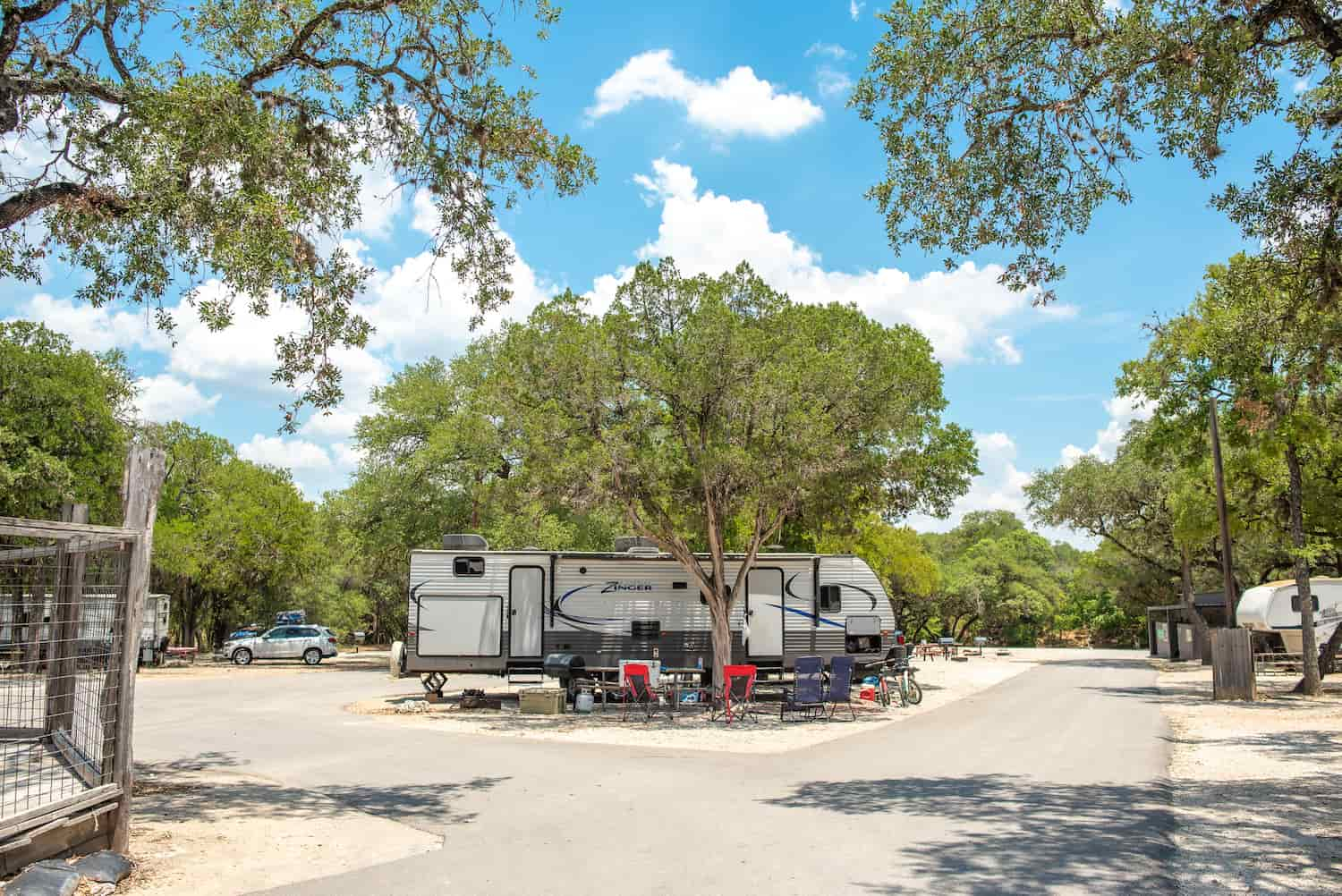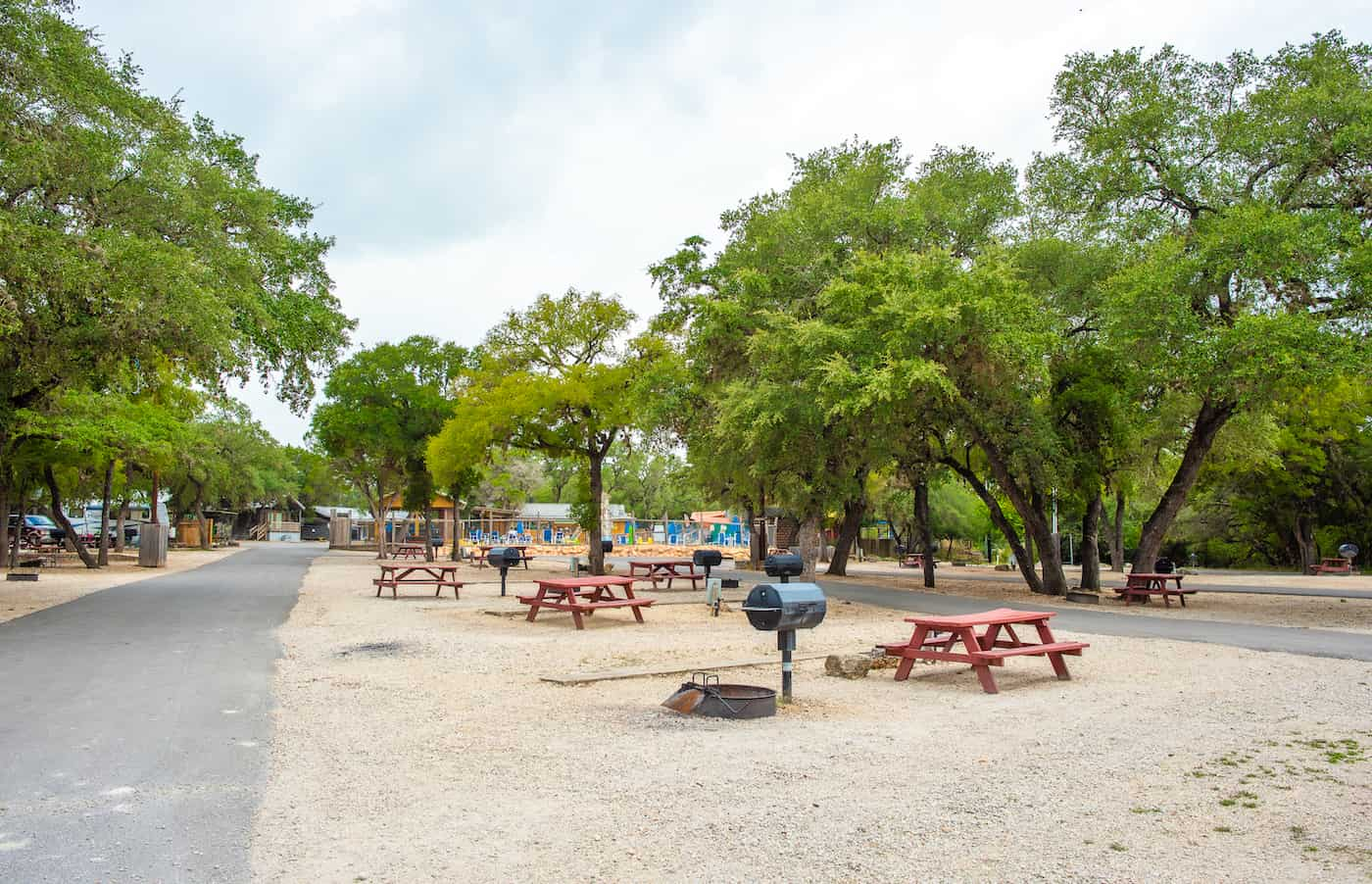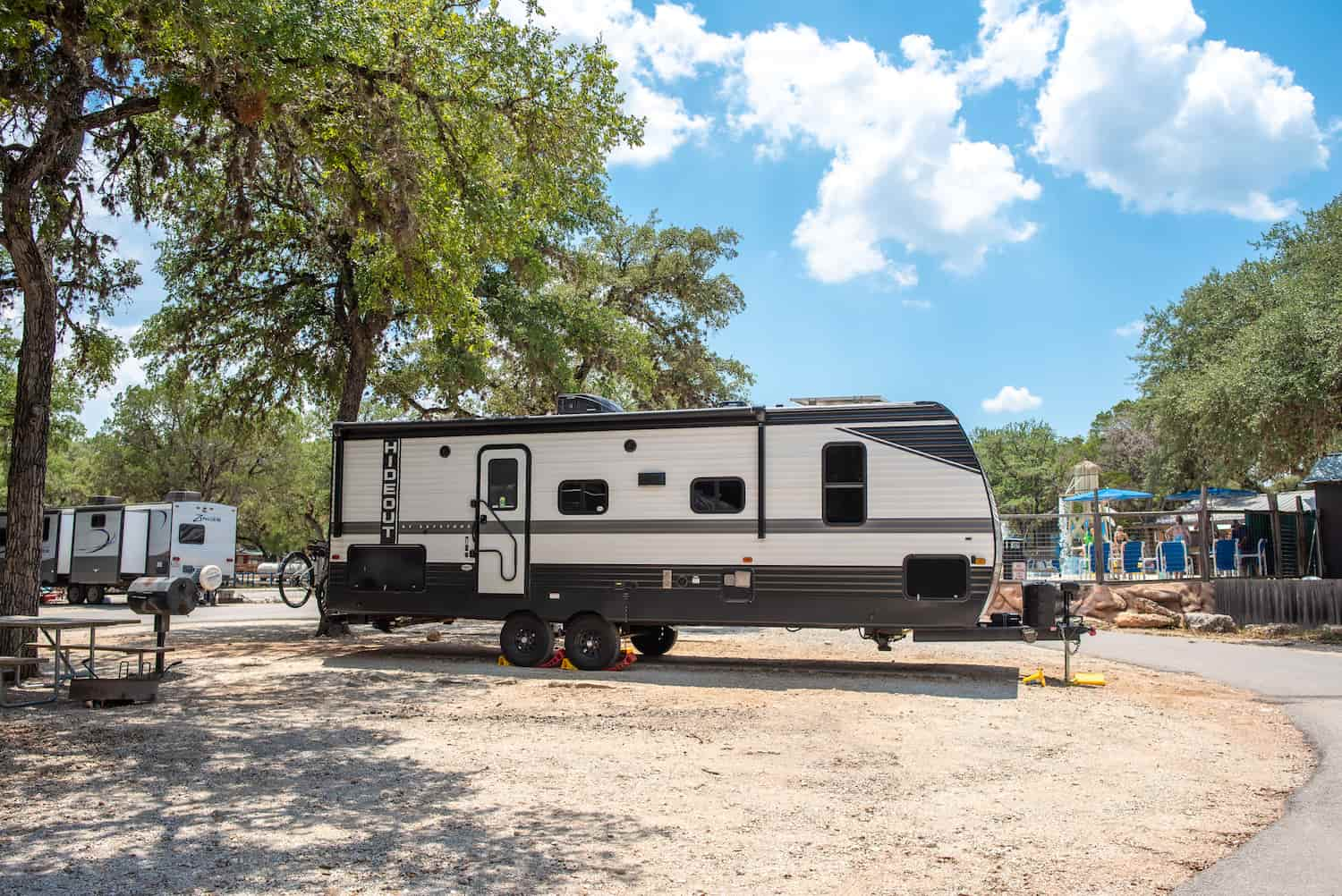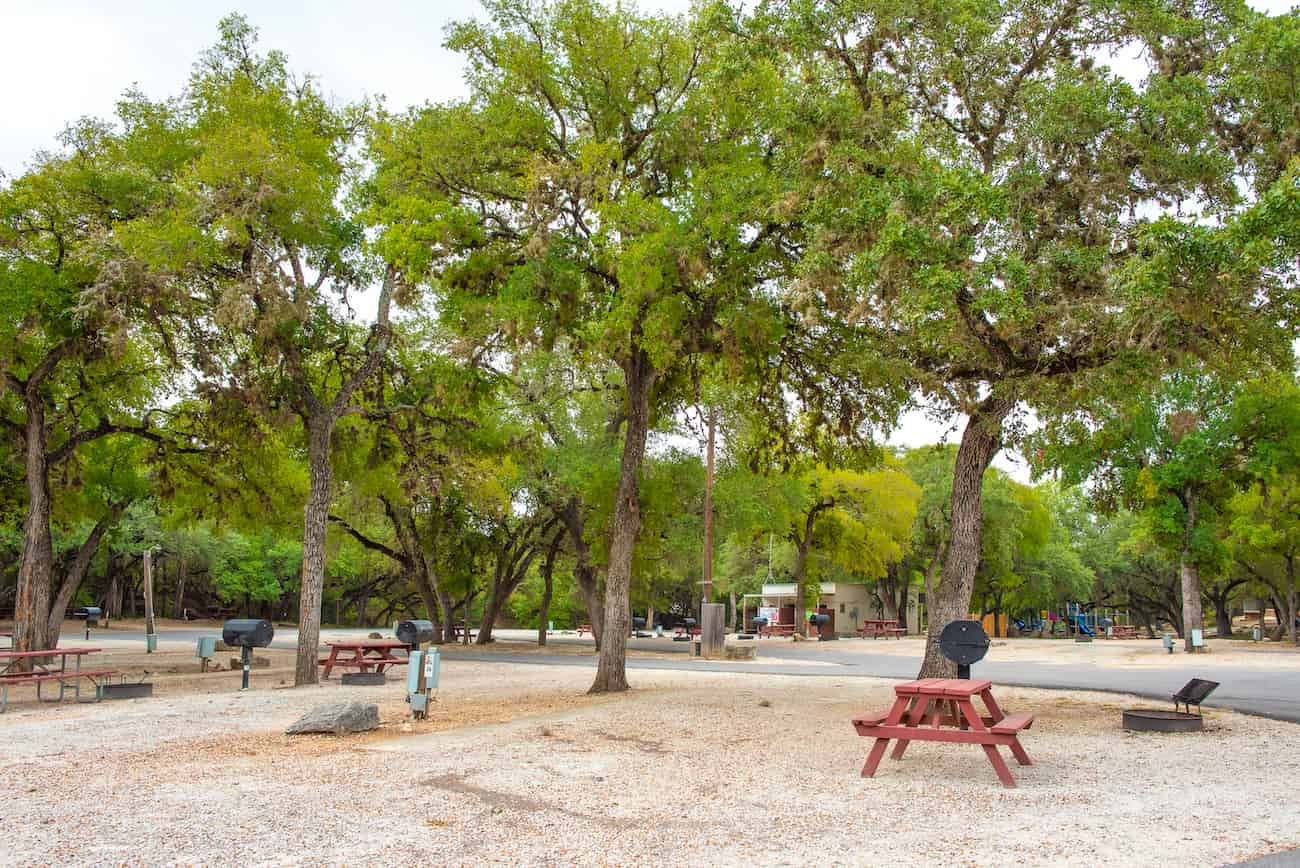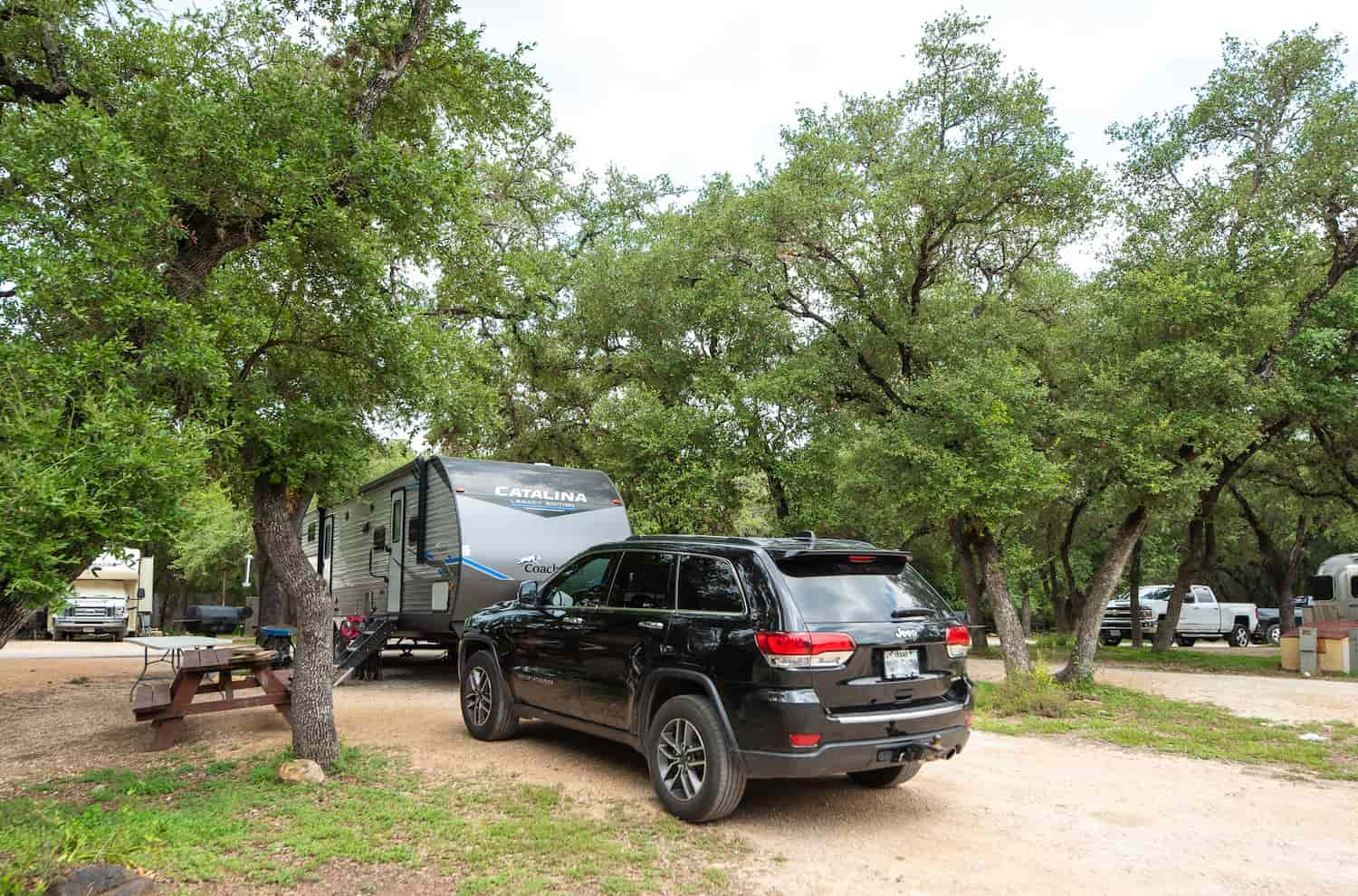 Premium Pull-Thru RV Site
30/50 Amp Electric
Charcoal Grill
Fire Ring
Sewer Hookup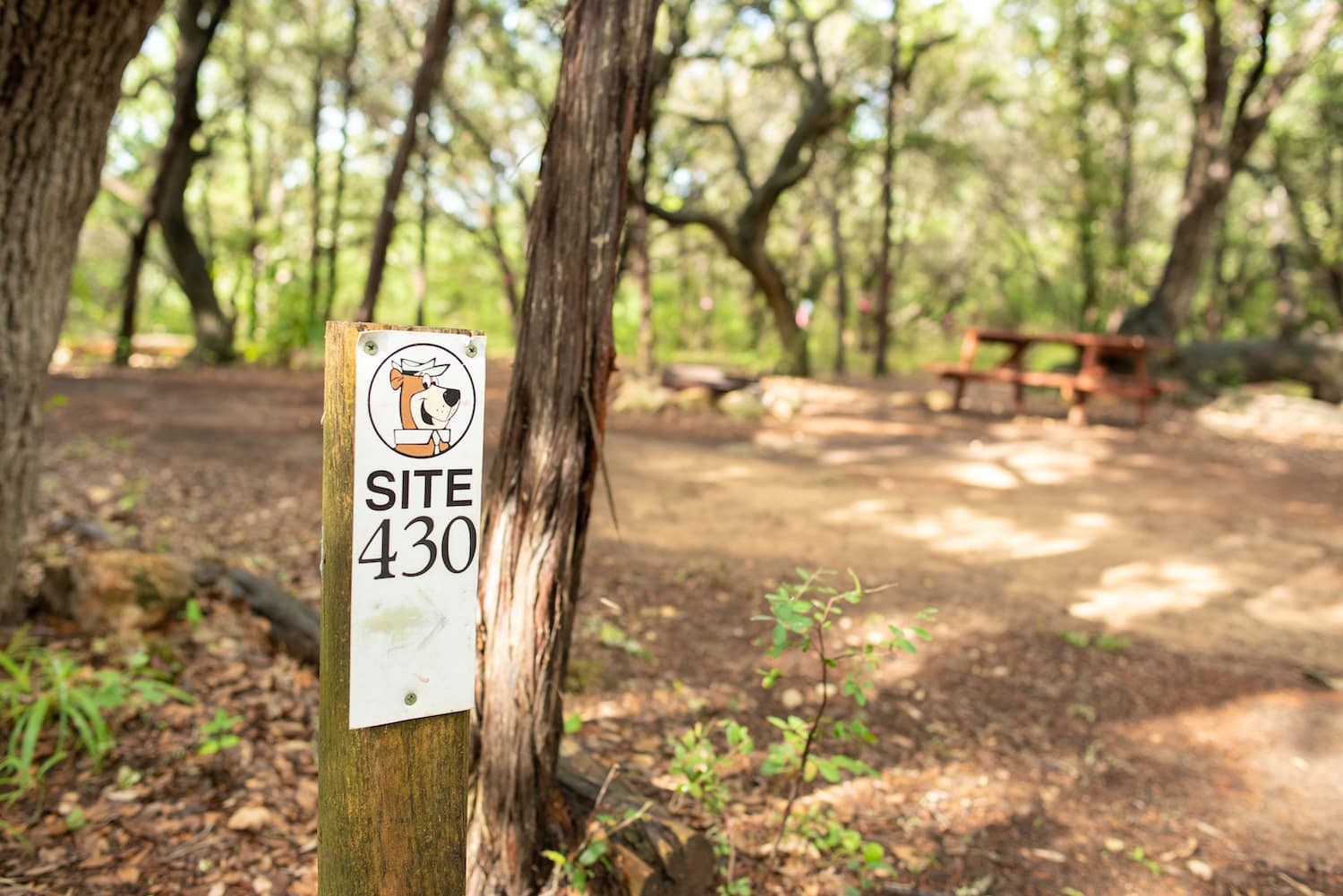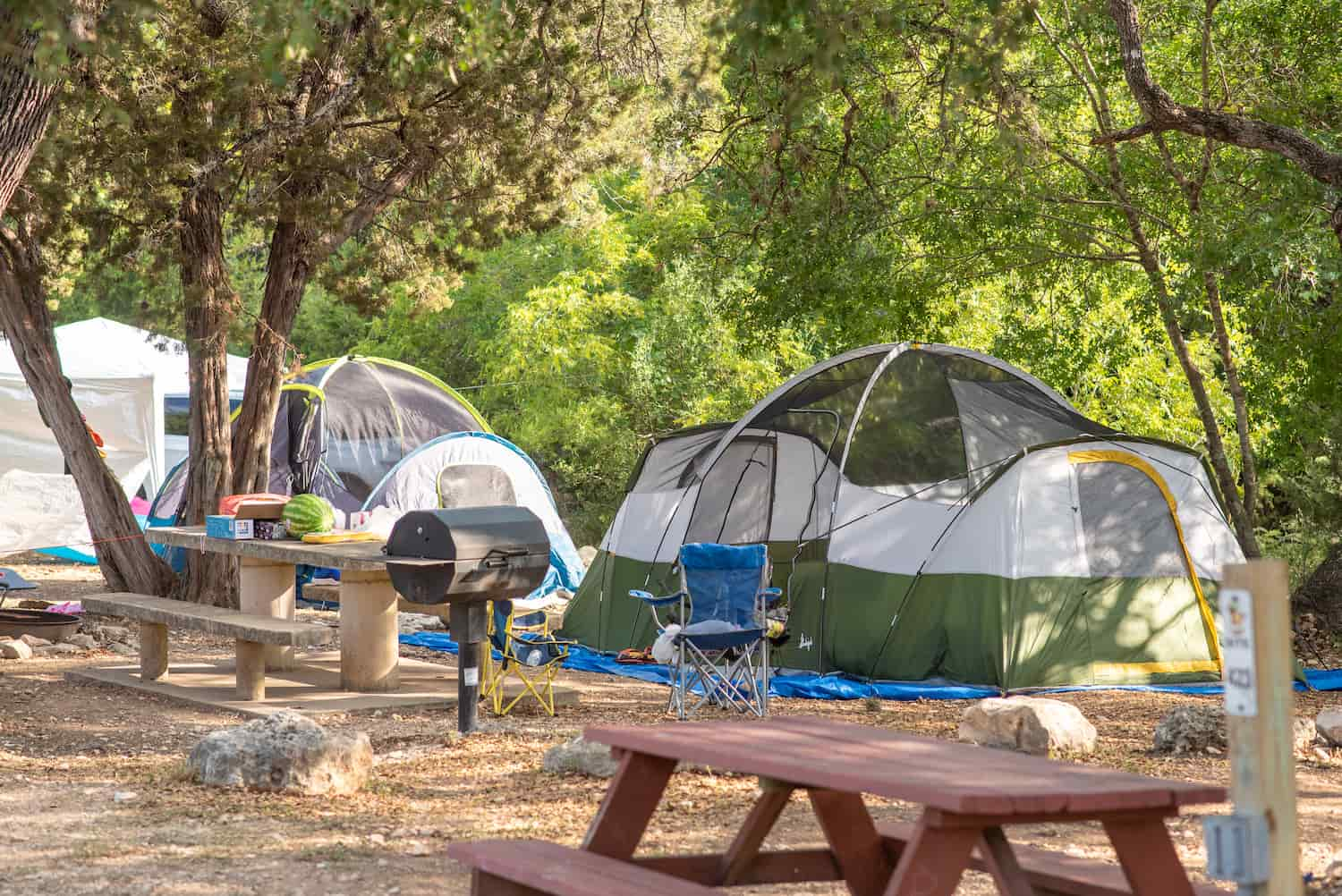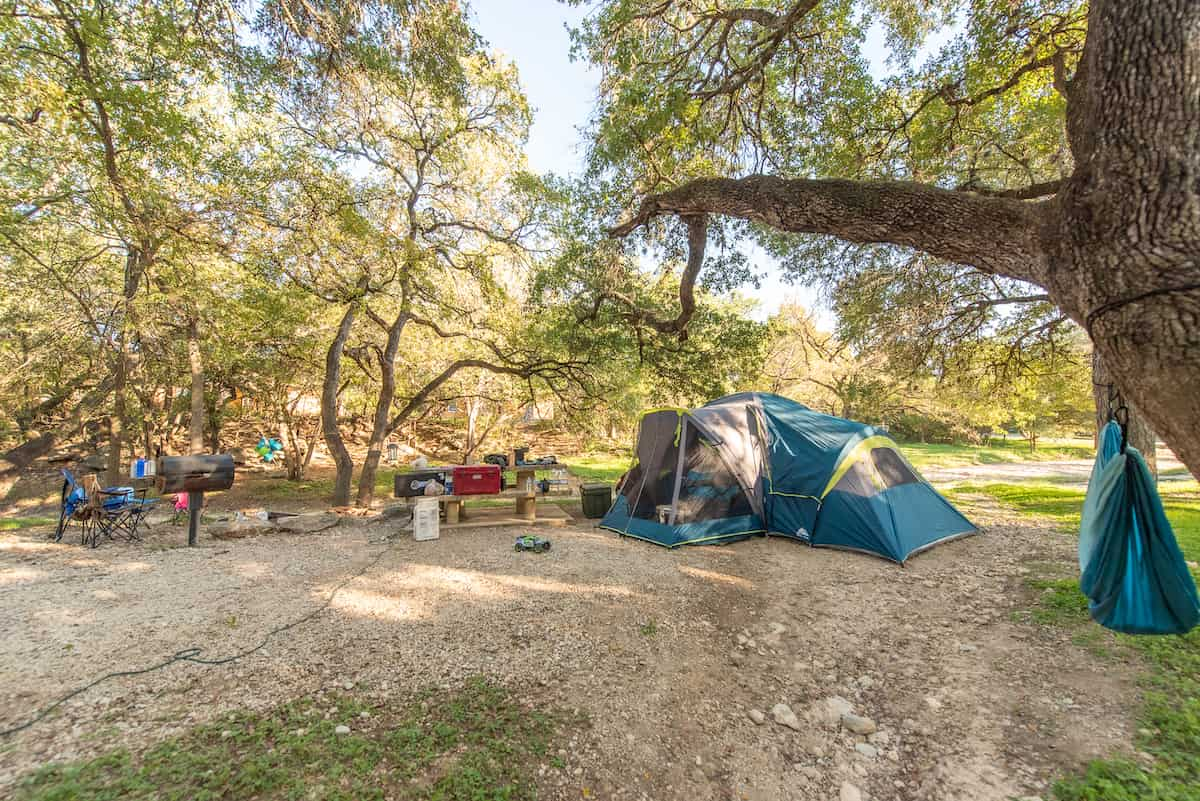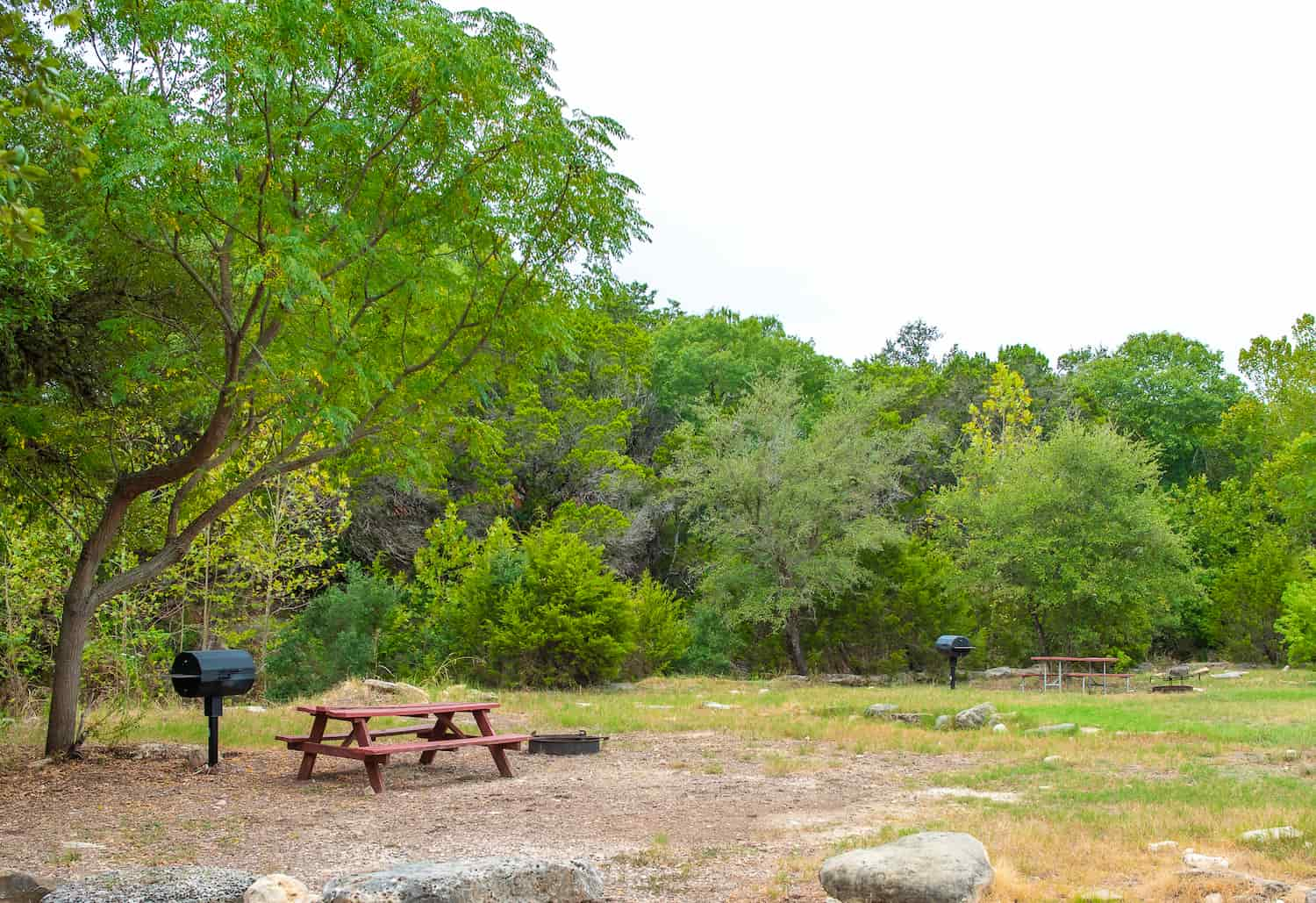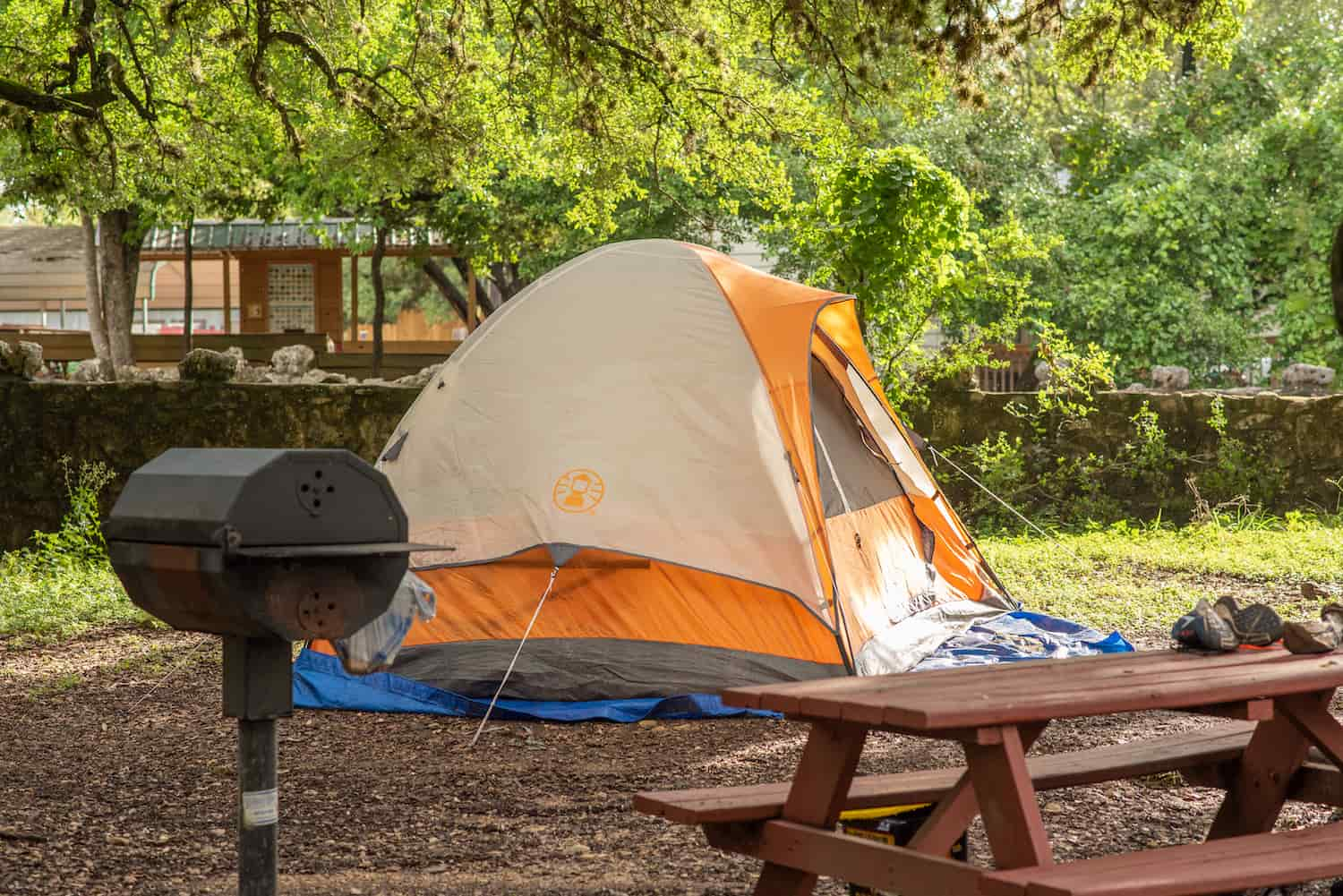 Electric and Water Tent Sites
20 Amp Electric
Charcoal Grill
Fire Ring
Picnic Table
Frequently Asked Questions
What is included in my campsite or cabin?
We have a variety of cabins and campsites, all with tons of amenities! To learn what's included with each, click on the cabin or campsite that looks just right for you and your family.
Are there any deals or promo codes available?
Yes! We have great ways to help our campers stay and save all season long. Learn more on our Deals page.
Where can I find the Camp-Resort map?
Our rates vary throughout the season and depend on which site you choose, when you want to visit, and how many people are joining you. To check rates and availability, visit our booking website.
What are the check-in/out times?
Campsite check-in/check-out times are 1pm/12pm

Cabin check-in/check-out times are 4pm/11am
Do you have golf cart rentals?
Yes we do! Learn about all the extra perks you can add on to your stay on our Add-Ons page.
What is your cancellation policy?
View our cancellation policy, as well as other park rules and policies on our Rules and Policies page.

For details about cancelling an add-on, view the terms & conditions located under each add-on.
Can I bring my own golf cart?
Unfortunately, we do not allow personal golf carts unless they are ADA carts.
Are there any job opportunities available?
Yes! We are always looking for more motivated people to join our team. View our Job Opportunities page.
Where are the other Jellystone Park™ locations?
With over 75 locations in the US and Canada, there is sure to be a Jellystone™ Park close to you. Find the Camp-Resort nearest to you.
Follow us on Instagram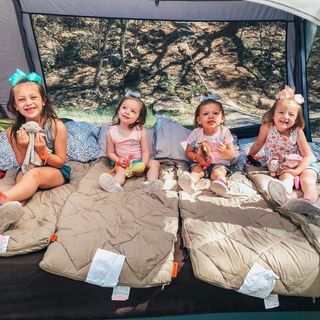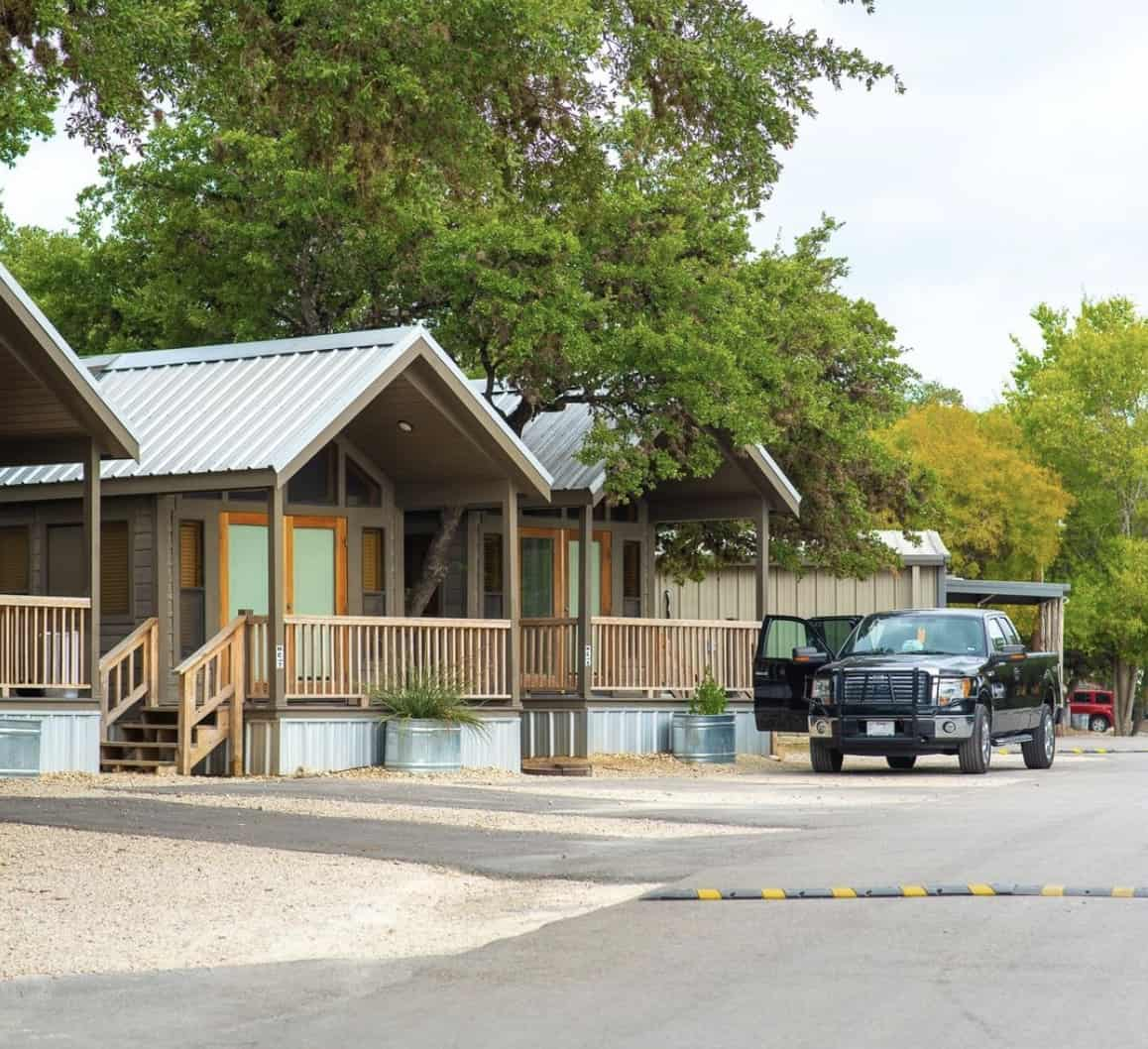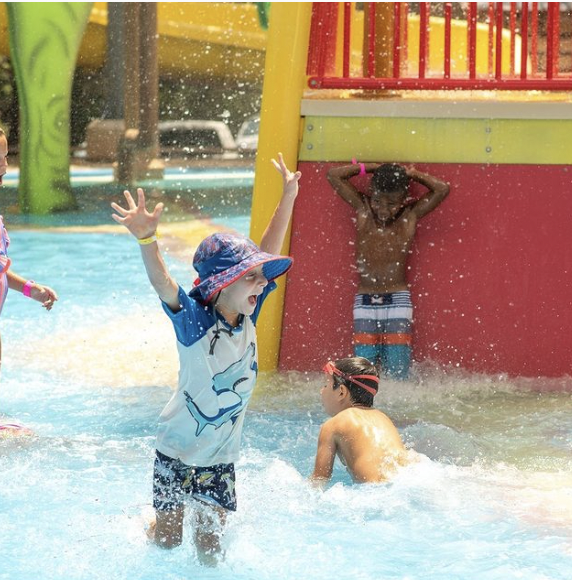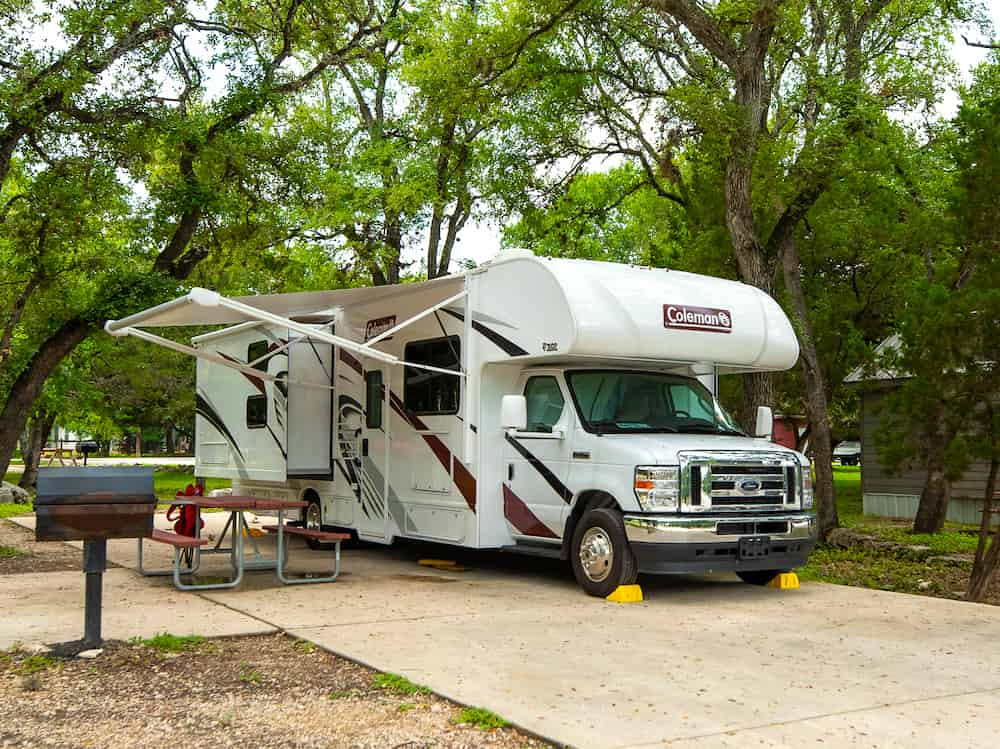 The Latest from the Journal
Sign up for our newsletter
By clicking submit, I want to receive promotional emails from Campspot and acknowledge and agree to the terms of the
Privacy Policy