Staying on-site at our Camp-Resort offers a wide variety of things to do, but have you thought about exploring Canyon Lake, Texas? From beach fun and live shows to educational exhibits, Canyon Lake, Texas offers a variety of things to do for all ages. Keep reading for our top 6 recommendations!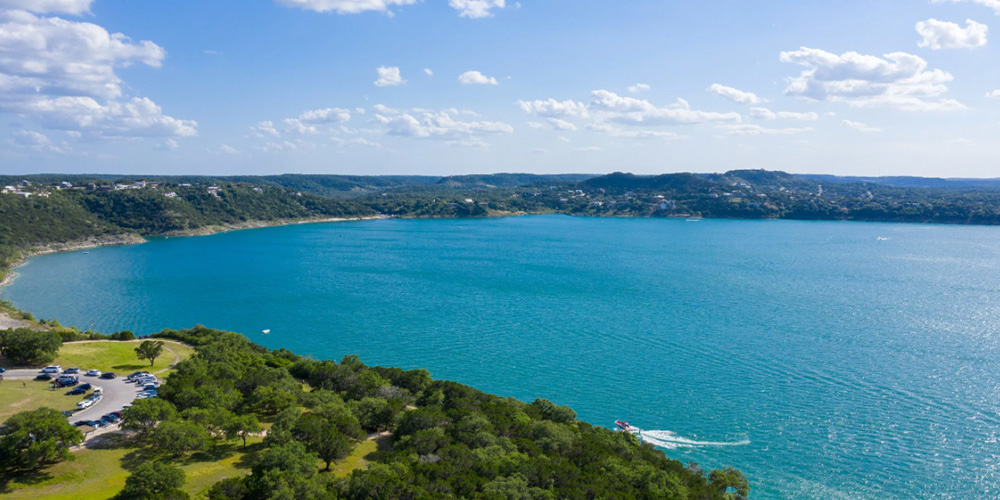 Photo by lonestartravelguide.com
Canyon Lake
Canyon Lake is recognized as "The Jewel" of Texas Hill Country. It is known for its outdoor recreation including hiking trails, water attractions, and parks. Jellystone Park Hill Country™ is lucky to be considered a Canyon Lake campground as it is located less than 10 minutes from a water port. So, if you are looking for some more outdoor activities during your camping trip, make sure to research all the amazing attractions around Canyon Lake. Adventure awaits!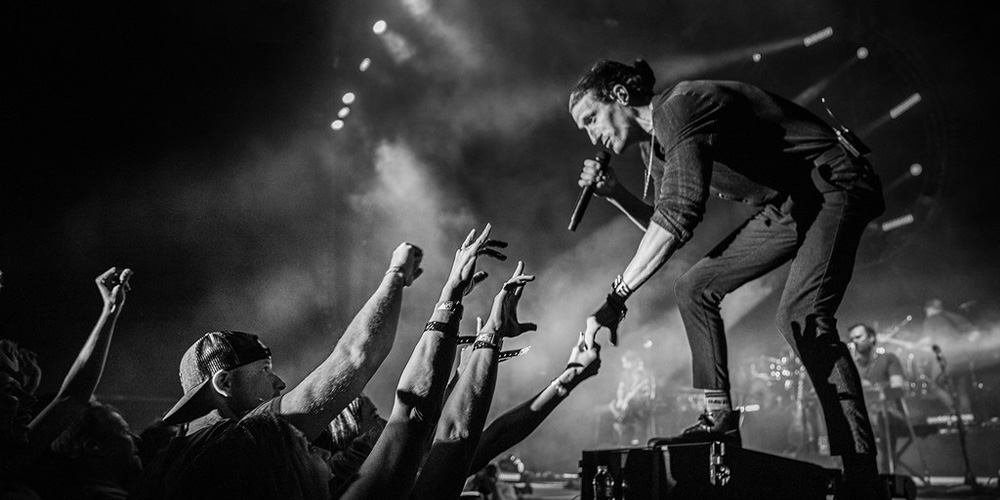 Photo by whitewaterrocks.com
Whitewater Amphitheater
Enjoy live music under the stars on the Guadalupe River at Whitewater Amphitheater, a multimillion dollar facility within one of the most scenic backdrops of any stage in Texas. The amazing Whitewater Amphitheater is bordered on two sides by a "year round" creek. During the day, it is the perfect spot for fun activities such as tubing, rafting, and canoeing. At dusk, the venue turns into the perfect evening ambience with live music. It is considered one of the best Canyon Lake Texas attractions. Plus, it's only 3 minutes away from our Camp-Resort!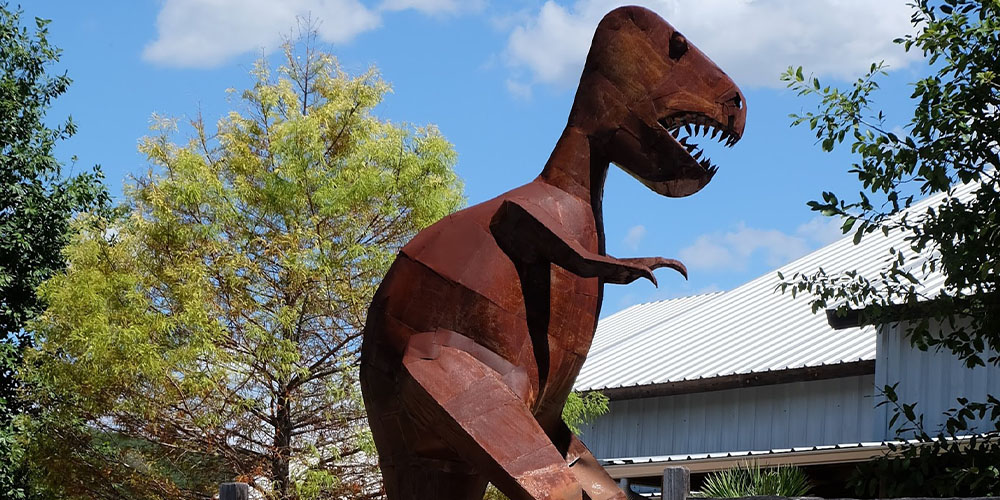 Photo by Michael O. Varhola
The Heritage Museum
Explore collections of educational exhibits designed to stimulate learning and encourage imagination. The Heritage Museum features Heritage and Cretaceous Gardens, outdoor education facilities, and fossil exposures. General admission starts at $5/adult and $4/child, and includes a boardwalk tour of the dinosaur trackways and footprints. You can also look at their event calendar to see what other special tours and events are happening this year!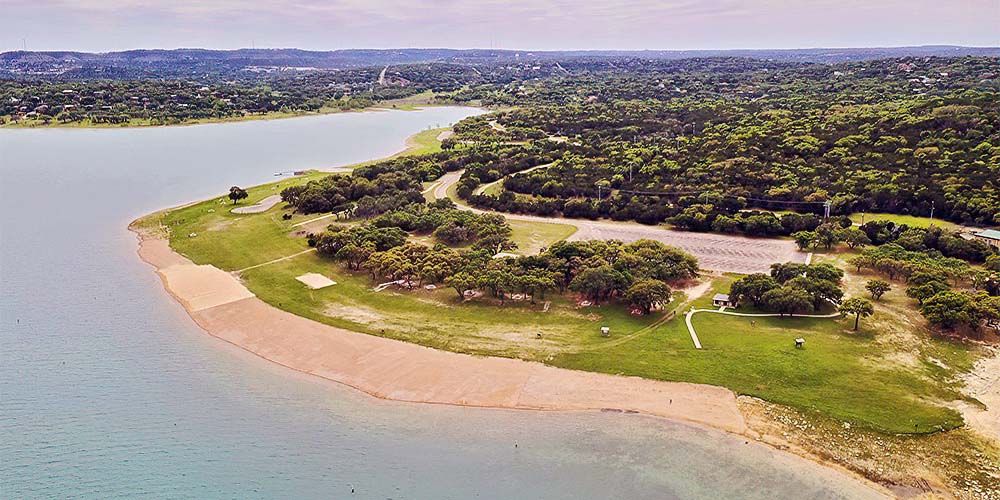 Photo by wordcc.com
Comal Park Swim Beach
Need a beach day? We've got you covered. Comal Park Swim Beach is just 20 minutes away from our Camp-Resort. From picnic sites, to beach areas, to rec activities, this park has everything you need for a fun day in the sun! The park is open April - September from 8AM to 7:30PM. So, bring your swimsuit and beach towel and head over to the beach during your Canyon Lake, Texas camping trip.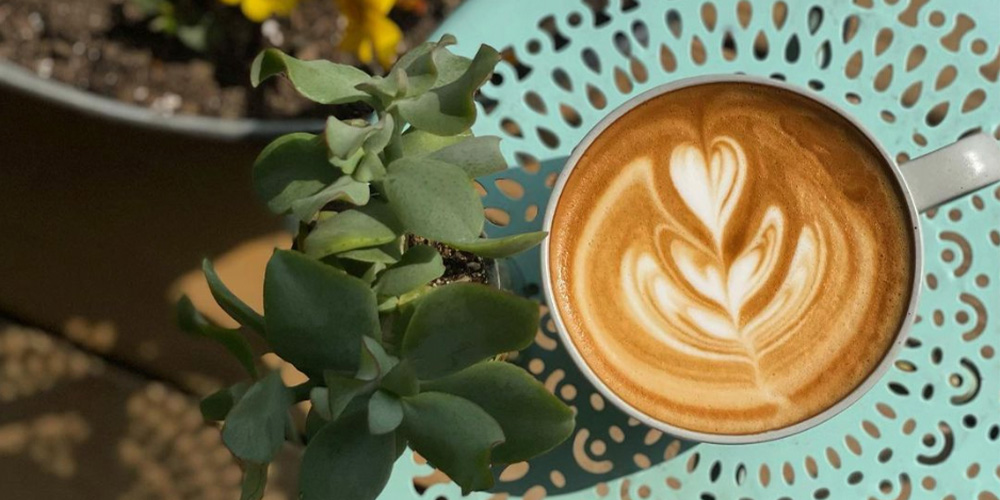 Photo by @guadalupecoffeeco
Guadalupe Coffee Co.
We know it's hard to find a good cup of coffee in the morning, so here is our best recommendation. Visit Guadalupe Coffee Co. and order anything from an espresso, latte, or hibiscus tea! Plus, they have yoga every Saturday at 10AM. We are sure you will not only love your drink, but it will also give you the boost you need to start your day.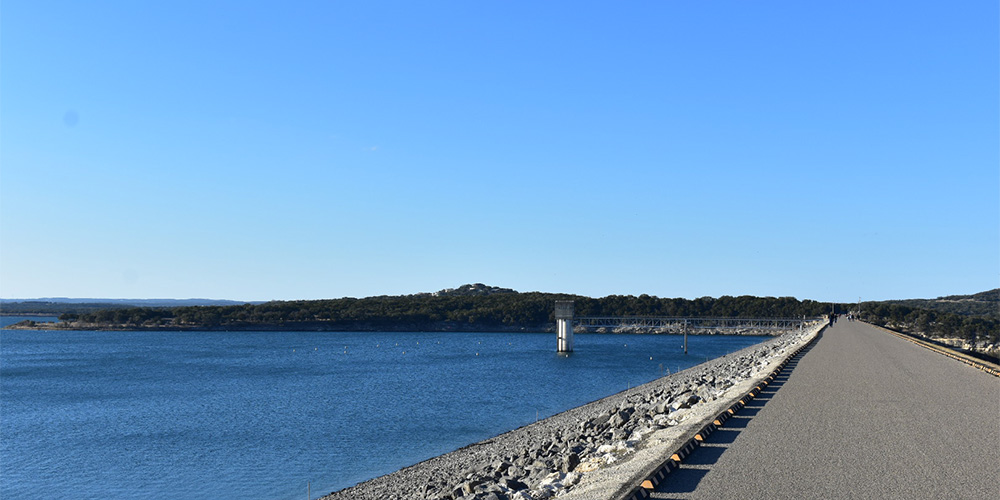 Overlook Park
Overlook Park is the perfect spot for swimming, morning run, walks, and more! After only 8 minutes in the car from our Camp-Resort, take a short trails down to get to the main beach and enjoy a day out in the sun with a good book. After swimming, take a walk across the top of the dam where you can enjoy the beautiful view of the lake and the Guadalupe River.
As you can see, there is so many things to do in Canyon Lake, Texas that the whole family will enjoy. Whether you're looking to participate in a variety of Canyon Lake events, go hiking, or maybe just need a good cup of coffee, Canyon Lake is the place to be. Start planning your day trip to Canyon Lake, TX now!