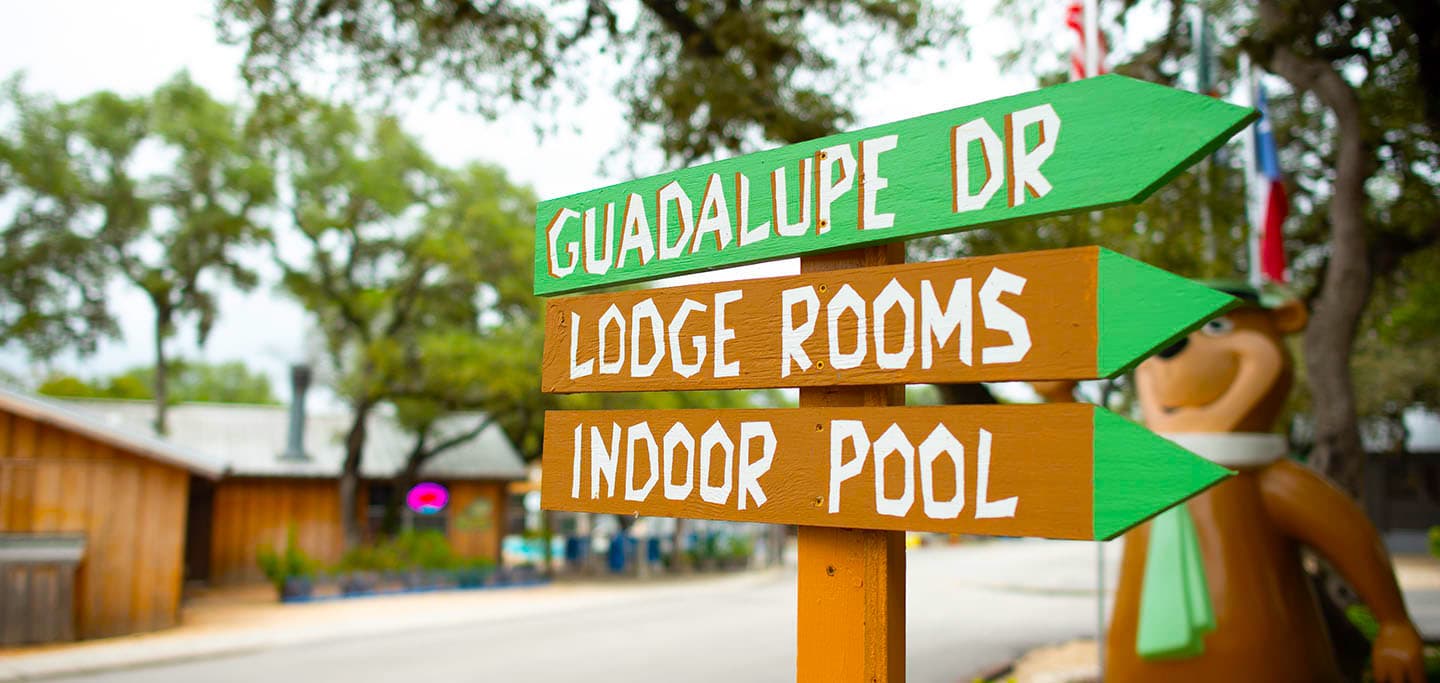 Frequently Asked Questions
How do I make changes/add on items to my current reservation?
If you are needing to make changes or add something to your reservation, such as a golf cart, please give us a call during office hours and we can help over the phone. Please be ready with your confirmation number.
What forms of payment are accepted for my reservation?
We gladly accept Visa, MasterCard, Discover, and American Express. Full payment is due at the time of booking.
What can I use my Jellystone Park™ gift card towards?
Jellystone Park™ gift cards are applicable towards reservations only. They may not be used towards day camp passes or any on-site amenities, Ranger Station items, etc. Gift cards can be purchased on this website.
How far in advance should I make my reservation?
We recommend booking at least 6 months in advance of desired arrival date, as our Camp-Resort will fill up quickly! We book reservations up to 360 days in advance!
Do you offer a military discount?
Yes! We want to show our appreciation for all active duty and retired military service men and women by offering 10% off during weekday stays in a cabin or at a campsite – all season long! Book now using promo code: YOGITHANKSYOU
Offer not valid during holidays (Memorial Day, 4th of July, and Labor Day). Cannot be combined with any other discounts. Must present valid ID at check-in.
What do I need to do to prepare for my arrival?
Can I come to the park just for the day?
Yes! Book online or call us to buy Day Camp Passes!
Can I arrive early or depart late?
Early access (before check-in time) does not guarantee site/cabin will be ready or available at time of arrival. Extended access (after check-out time) does not guarantee guest will be able to stay on site/in cabin until departing from the Camp-Resort. Early access/extended access only guarantees access to the Camp-Resort and Camp-Resort amenities, which requires parking in overflow. Access is based on availability and involves a fee based on the time of check-in – please call for info. We absolutely cannot accommodate access prior to 12PM, so please plan your travel accordingly.
I am renting a cabin, what should I bring with me?
Great choice! Please bring towels (bath and kitchen), blankets, pillows, linens, grilling and cooking utensils, paper towels, and personal items. Are you wondering what amenities your cabin includes? Please view our Ways to Stay page for the specific cabin you have reserved.
This is my first time visiting, is there anything I should know?
We are so excited to have you stay with us! There are a few optional items you can bring along to maximize the fun during your trip. You are welcome to bring bicycles to help you get around the Camp-Resort. We also suggest bringing fishing poles for some quality family fishing just down the road. And keep in mind that while we do offer plenty of activities here at the Camp-Resort, there are many local attractions that your family may enjoy as well. If you have any questions about your upcoming stay, our friendly Reservations team is here to help! Feel free to give us a call at (830)256-0088.
We're celebrating at Jellystone Park™! Can we use confetti eggs?
Sorry to be a party pooper, but we do not allow confetti eggs at any time in the Camp-Resort. But, congratulations! We're so happy to be celebrating with you!
What is your smoking policy?
As a courtesy to all our guests, smoking of any substance (including vaping) is not allowed at any outdoor common areas (pools, pavilion, etc.) or indoor facilities (cabins, screened-in porches, restrooms, recreation buildings, etc.) All of our cabins are non-smoking.
The speed limit throughout the Camp-Resort is 5 MPH. We realize that this is ridiculous. If you do not feel that you are driving ridiculously slow, then you are driving too fast.
Can we bring our own golf cart?
For safety and liability reasons, guests are not permitted to bring any personal motorized vehicles into the Camp-Resort. For your convenience, we do offer golf cart rentals that allow accessing our Camp-Resort easy and fun! Guests are allowed to bring their personal ADA golf carts with proof of insurance.
You bet, unless we are under a burn ban, so be sure to ask the Ranger Station at check-in. Campfires must be confined to designated fire rings and be monitored at all times. We do not permit outside firewood being brought into our Camp-Resort or the cutting of any of our trees or brush. Firewood is available for purchase at our Ranger Station.
With the exception of sparklers, fireworks are not allowed at the Camp-Resort.
What is your policy on firearms and weapons?
Guests must obey all federal, state, and local laws regarding the ownership and possession of firearms. Firearms are not permitted in any property buildings or common areas. The only exception is that guests may have a firearm in a locked, private vehicle in parking areas if permitted by law. The discharge of firearms, BB guns, air guns/rifles, or similar devices is strictly prohibited.
Pets are allowed free of charge at RV sites and with an applicable fee for select pet-friendly cabins – for 1 pet, there is a flat fee of $50. For 2 pets, there is a flat fee of $75. 2 pet max per cabin/RV site. Pets are NOT allowed at our tent sites, playgrounds, restrooms, or other buildings. Pet owners are required to bring a crate(s) for their pet(s) and are responsible for pet clean-up and noise control. Please keep your pet on a leash and never unattended. For the safety of our guests, pets must be up-to-date on vaccinations. We reserve the right to remove hostile and disruptive pets from the Camp-Resort. View our pet waiver.
Will my reservation guarantee a specific campsite or cabin assignment?
Specific campsites or cabins may be requested, but are not guaranteed. We do offer you the opportunity to guarantee your favorite campsite or cabin by paying our applicable locking fee. If you opt out of the locking fee, you are guaranteed your selected site or cabin type, but NOT the specific unit number.
What is your cancellation policy?
We do not give credit or refunds due to the discomforts of nature. The fun continues rain or shine. Our cancellation policy varies depending on the timing of your cancellation notice in advance of the reservation date, please view all the details on our Rules and Policies page.
Can my friends come visit?
Yes! Please view our additional person fees:

Winter: Overnight - $14 | 4 - 7 Nights - $42
Non Peak: Overnight - $17 | 4 - 7 Nights - $51
Peak & Holiday: Overnight - $27 | 4 - 7 Nights - $81
What is good camping etiquette?
If you're a first time camper, you may have some questions on the best camping etiquette. Learn how you can be a good neighbor, stay safe during your trip, and more, with our etiquette guide.
Yes, we have free Wi-Fi throughout the Camp-Resort – speeds will vary. We do ask that you refrain from streaming videos, as it tends to slow down the speed for everyone. Please note our wifi is limited outside of commons areas.
Can I bring pool toys to play with in the pools?
Yes, you may bring small water toys. No full-size inflatables.
We do! Quiet hours are from 10PM – 8AM (Sun-Thurs) and 11PM – 8AM (Fri & Sat). Anyone under 18 years of age must be at their site or cabin during these hours, unless accompanied by an adult.
Are alcoholic beverages allowed?
They are, but the beverage must be held in an unmarked container or koozie. No glass or breakable items permitted in the Camp-Resort for safety reasons. This is a family-friendly Camp-Resort, so please be considerate of others and refrain from loud and unseemly language. Beer & wine is available to purchase in the Ranger Station (ID required).
Do you have a place to store trailers and boats?
At the moment our RV storage field is being used for our Magic Pumpkin Patch activity during our Halloween Weekends. However, this will open back up October 31!
Do you sell propane at the Ranger Station?
We sure do! Our guests and members of the public can stop by the Ranger Station to get theirs!
Are there any job opportunities available?
Yes! We are always looking for more motivated people to join our team. View our Job Opportunities page.
Where are the other Jellystone Park™ locations?
With over 75 locations in the US and Canada, there is sure to be a Jellystone™ Park close to you. Find the Camp-Resort nearest to you.
Follow us on Instagram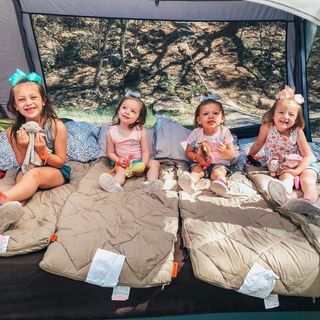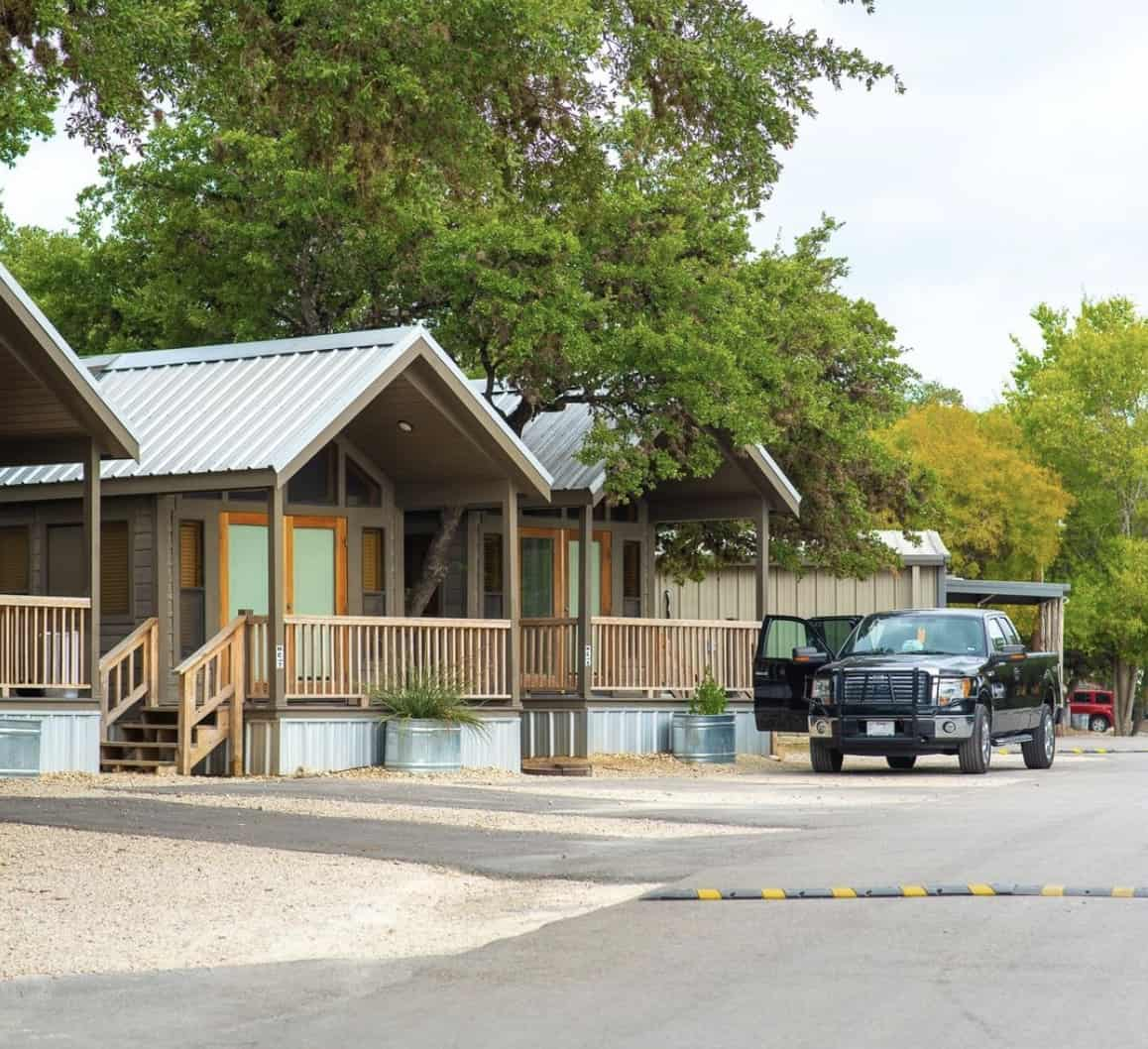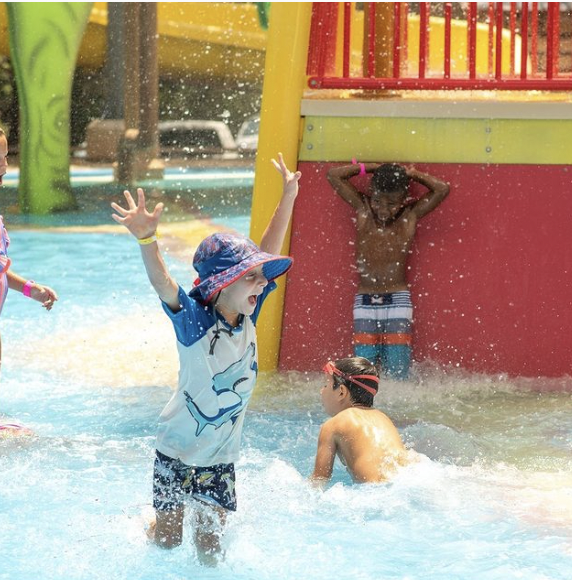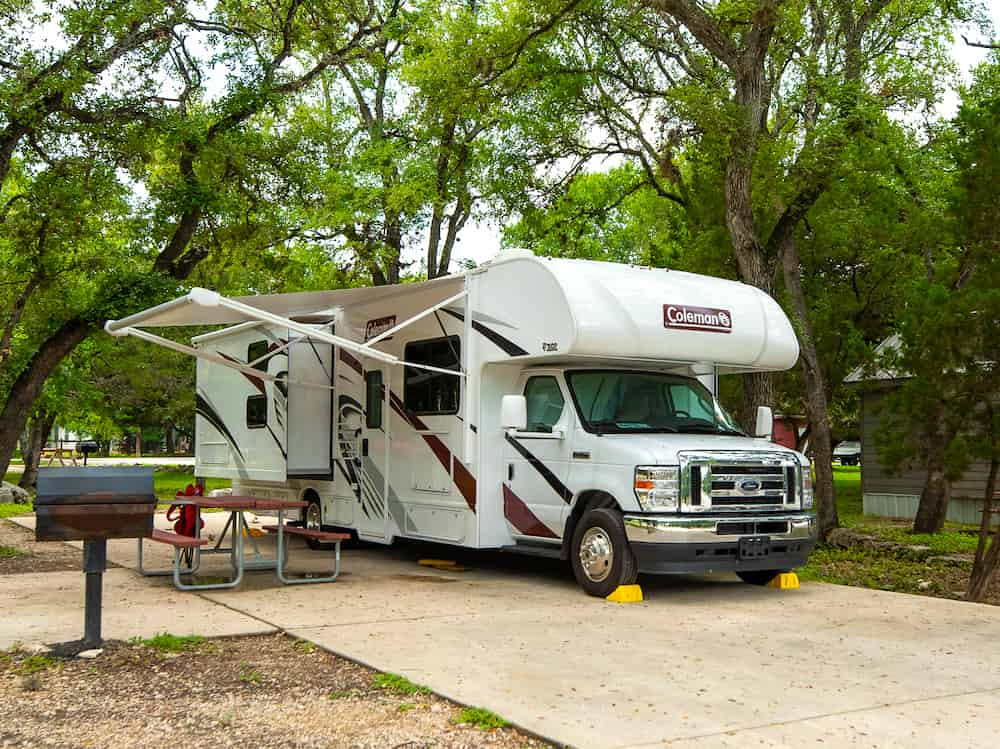 The Latest from the Journal
Sign up for our newsletter
By clicking submit, I want to receive promotional emails from Campspot and acknowledge and agree to the terms of the
Privacy Policy