Take a trip to southern Texas and visit the city of New Braunfels! This unique town offers a variety of things to do for all ages. From camping and movies, to caves and dance halls, your visit to this city will be one to remember. Keep reading for the best activities, attractions, and places to go while in New Braunfels, TX!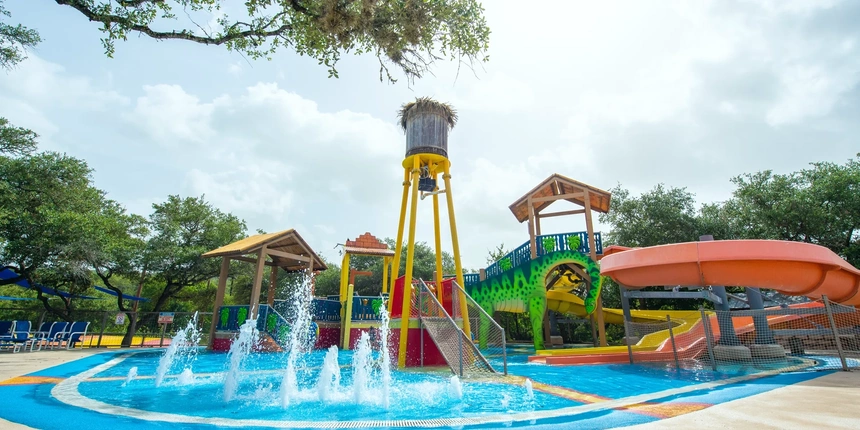 Jellystone Park™ Hill Country, TX
Visit our Camp-Resort for some fun in the sun! Located just 25 minutes away from the city, Jellystone Park™ Hill Country offers the best camping in New Braunfels, TX. From the wide variety of accommodations, themed events, and on-site attractions, your family is guaranteed to make lifelong memories. Whether you've never camped before or are a camping connoisseur, Jellystone Park™ is the place to visit. You can book your stay online here.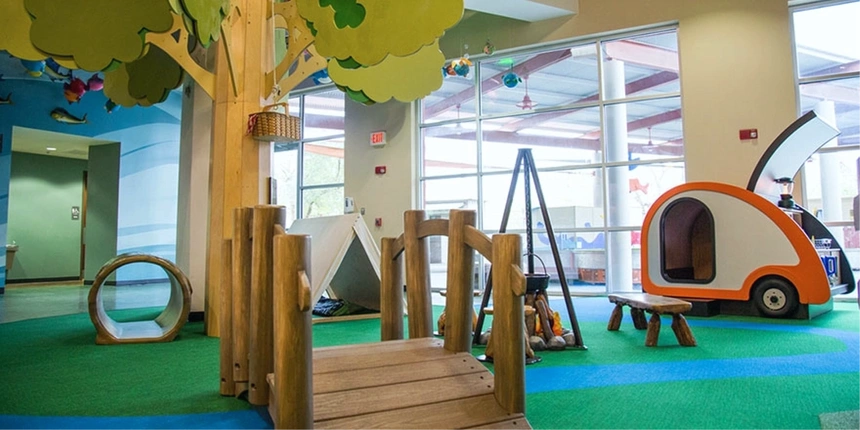 Photo courtesy of McKenna Children's Museum website
McKenna Children's Museum
For families with littles, McKenna Children's Museum is one spot you can't skip! They have tons of cute exhibits, including a camping exhibit complete with a little camper, play grill, and tent! They are constantly hosting different events like craft workshops, challenges, and more. If you're in the area and have brought the family along, this is one stop you definitely want to make.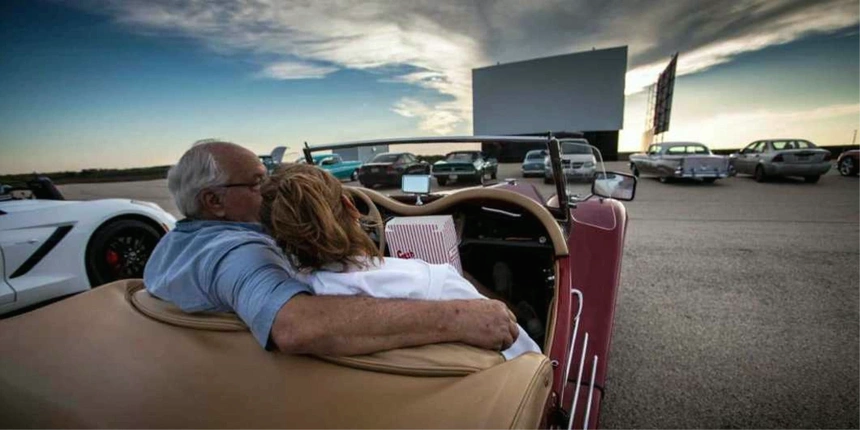 Photo courtesy of Play in New Braunfels website
Stars & Stripes Drive-In Theater
The Stars & Stripes Drive-In Theater is a 50s style drive-in showing all of the newest blockbuster hits! Come drive in and see your favorite new movies on their giant outdoor screen. They of course have popcorn and soft drinks available, but they also have their own 50s drive-in diner too. Enjoy a burger, hand-spun milkshake, funnel cake, fries, and more during your show at this drive-in!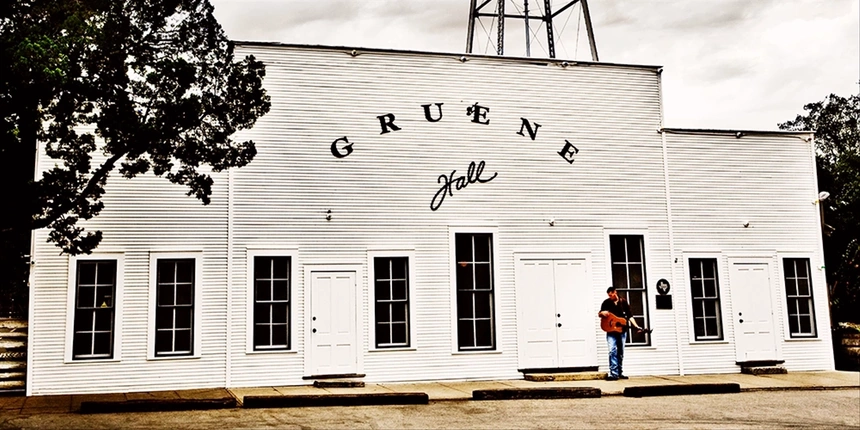 Photo courtesy of Gruene Hall website
Gruene Hall
The historic Gruene Hall is the oldest dance hall in Texas. Built in 1878, this dance hall still has the original design and layout as it did when first built. This hall also has original advertisements from the 1930s and 40s. This famous venue has hosted many different artists including big names like Willie Nelson, Merle Haggard, George Strait, and more. This iconic venue is a top thing to do in New Braunfels, and is a must see for anyone looking to have a fun night with some great music.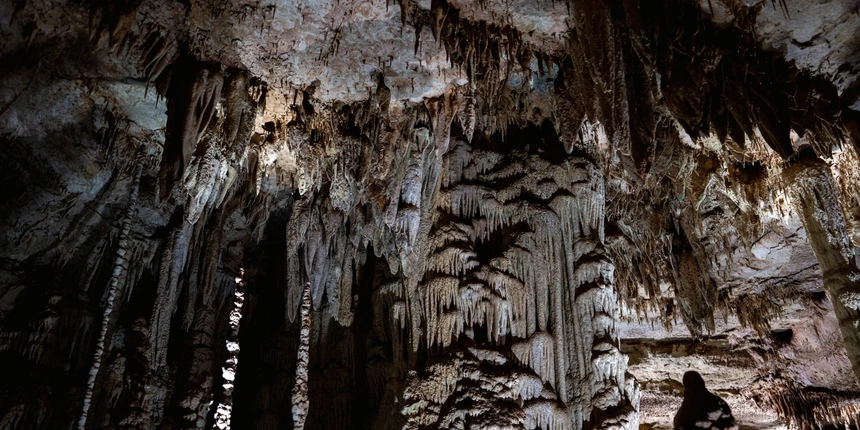 Natural Bridge Caverns
During your New Braunfels camping trip, you can't skip seeing some of Texas' natural sights. Natural Bridge Caverns is one of those sights. The largest caverns in Texas, these underground chambers host otherworldly sights. Take a tour of these grand caverns and witness the work of thousands of years of erosion. Beyond the caverns, they also have a ropes course with ziplines for you to enjoy.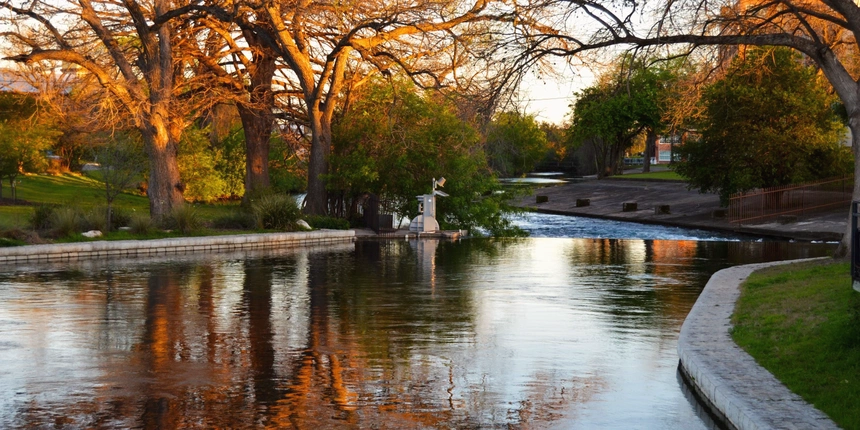 Landa Park
Landa Park is a huge park, with 51-acres of fun and history to see. Built as a private park in 1847, Landa Park remained privately owned until 1927, when it was sold to the state. However, during that time, a Phillipine-style gazebo and a spring-fed swimming pool were constructed and are still in the park today! Since 1927, the park has added an 18-hole mini golf course, an olympic sized swimming pool, and even a miniature train that circles the park!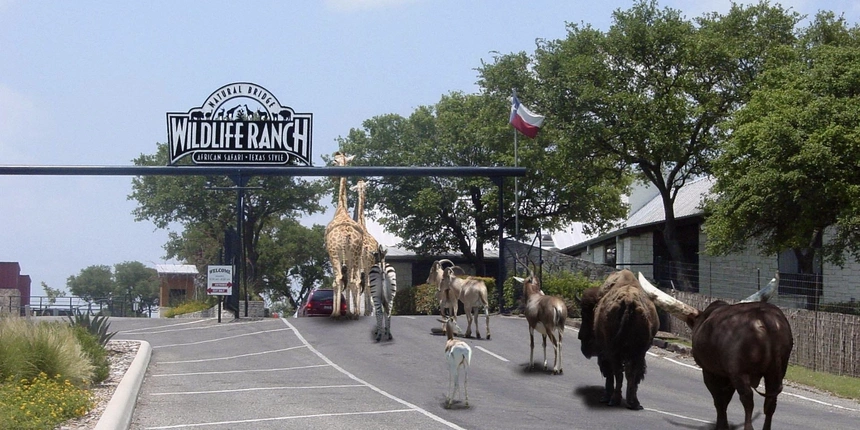 Photo courtesy of Texas Hill Country website
Natural Bridge Wildlife Ranch
Only a short distance away from the Natural Bridge Caverns, is the Natural Bridge Wildlife Ranch. This drive thru safari offers a self guided tour of their 500 acre park with over 500 animals! You can also take a guided tour of the park and get up even closer to the animals. See animals like gibbons, cheetahs, giraffes, zebras and even more while staying at our New Braunfels campground.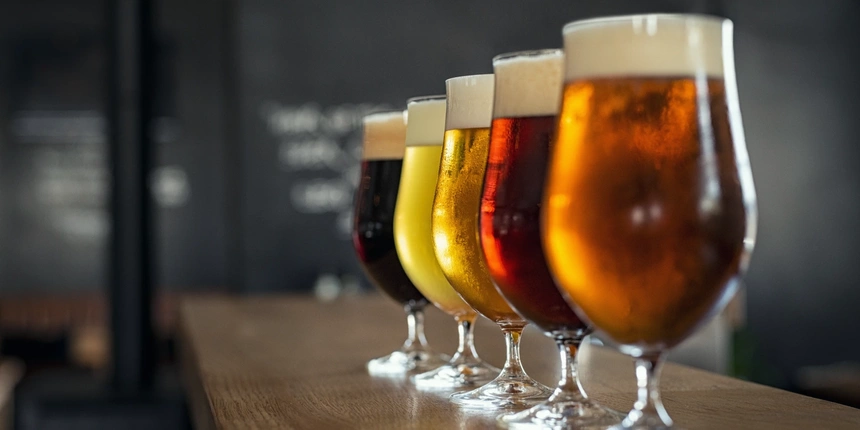 Hill Country Craft Beer Trail
For the adults looking for something to do without the kids, check out the Hill Country Craft Beer Trail. Get a crew together and book a shuttle to take you down any of their trails. Their standard one hour trail hits three different great breweries, and their three hour trail hits eight different breweries! Not a big fan of beer? Don't worry - they also have a distillery trail taking you to check out four different New Braunfels distilleries!
As you can see, there's plenty of things to do in New Braunfels, TX for both adults and kids! From dancing the night away and feeding exotic animals, to enjoying some craft brews or seeing a drive-in movie, there's always something to do. If you're looking for even more fun activities and attractions to try, check out this list for additional ideas. We hope to see you in New Braunfels, TX soon!