When planning the perfect trip to anywhere, food is a huge consideration. It can be stressful trying to find the perfect place to eat for the family or a nice brewery or winery to visit on your own. Fortunately, when it comes to the city of Canyon Lake, TX we've got you covered. Jellystone Park™ Hill Country is located just off the Guadalupe River, east of Canyon Lake. As a result, we've become experts on the area. Below, we've outlined a few restaurants, wineries, and breweries that we personally recommend and hope you give a try during your next visit!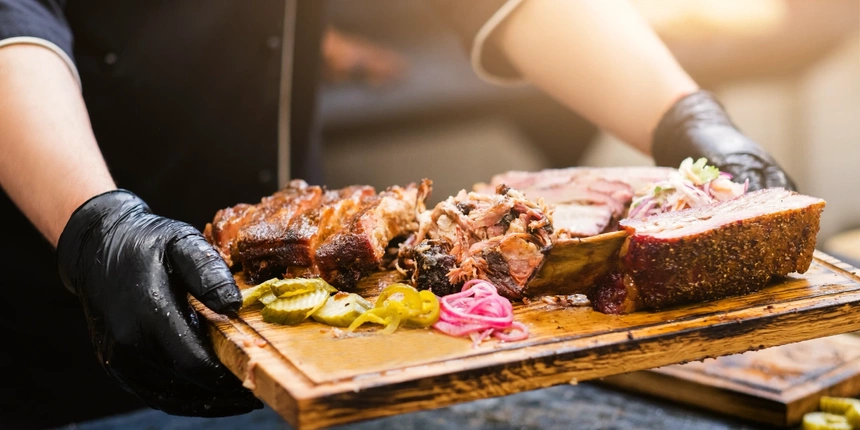 Restaurants
Finding a place to sit down and grab a bite can be tough. With so many different options and varying reviews, it can be difficult figuring out what places are truly good. Well, we can help with that! The Canyon Lake area has tons of restaurants to choose from with delicious food options. We've compiled our top five Canyon Lake restaurants below!
Gristmill River Restaurant
Located in the historic area of Gruene, the Gristmill River Restaurant is a great restaurant with an old and fun atmosphere. Serving guests like George Strait, Miranda Lambert, John Travolta, and more, this restaurant has solidified itself as one of the best restaurants to visit in the Canyon Lake area. With great entrees, steaks, appetizers, and more, this is one spot you should definitely see for yourself.
Muck & Fuss
Muck & Fuss is a great restaurant in Canyon Lake for anyone looking for a spot to get a large burger and a cold brew. They offer a variety of beers from local breweries, including some of the breweries featured in this blog. They also have a large menu with various specialty fries and burgers. Try something new with their burgers featuring ingredients like goat cheese, pineapple, corn, and more. These fun burgers pair wonderfully with some of their brews on tap!
McAdoo's Seafood Company
If you need a spot for your seafood fix, head over to McAdoo's Seafood Company. Located in what was the town's post office, this restaurant now is home to some of the best seafood in the area. They have a ton of fresh seafood options and have great options for drinks and desserts as well. Make sure to check them out for some great food during your visit to Canyon Lake.
Alpine Haus Restaurant
Alpine Haus Restaurant, located right in New Braunfels, is a great spot for German food. They serve a variety of authentic German food ranging from schnitzel, rubens, and more. The service is quick and extremely friendly and the restaurant sometimes even has live music to add to the atmosphere. This Canyon Lake restaurant is a great place to visit for anyone looking to enjoy some German food nearby.
Bare Bull BBQ
What would a list of Texas restaurants be without a BBQ recommendation? Bare Bull BBQ is the best BBQ spot in the Canyon Lake area. They have superb pork ribs, brisket, sausages, and more. They mesquite-smoke all their meat and put the time and care into making their entire menu taste great. For anyone looking to try some bonefide Texas barbecue during their trip to the Canyon Lake area, visit Bare Bull.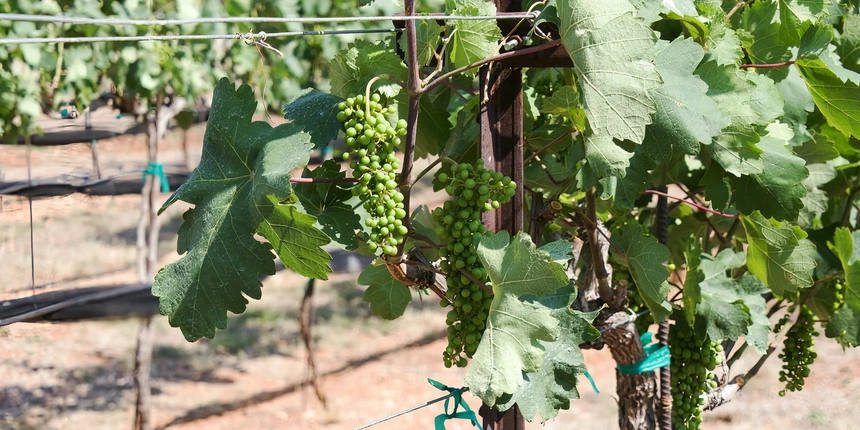 Wineries
The Texas Hill Country area, encompassing Canyon Lake and the surrounding areas, is the largest American Viticultural Area in Texas and the 3rd largest in the country. Vineyards thrive in a variety of different elevations out here, but the region's base of limestone soil aids in terroir needed to make some of Texas' finest wines. Because of this, the Canyon Lake area is home to some great wineries that you should visit!
Seventh Son Vineyards
Seventh Son Vineyards, located in Wimberly, just outside of Canyon Lake in the Texas Hill country, is a great place to try some Central Texas wine. They grow a variety of grapes, including Montepulciano, Tempranillo, Mourvèdre, and Picpoul Blanc. With these grapes they make their different wines. Visit their tasting room from 1pm-6pm on the weekend for a chance to try some of their delicious wines.
Winery on the Gruene
The Winery on the Gruene is an award winning boutique winery with plenty of wines to taste. They have their main menu as well as a second, secret menu that can be viewed online by clicking the gecko image next to their menu. Make sure to try their wines or make your own when you visit this Canyon Lake winery!
La Cruz De Comal Wines
La Cruz De Comal Wines makes only Texas wines, made with grapes grown right in the heart of Central Texas. This Canyon Lake winery is dedicated to craft and quality wines. They use wild yeast in all of their wines and never add acid, sugar, grape concentrate, powdered tannins, artificial coloring agents, or sulfites. They believe in producing natural wine by doing everything by hand and ensuring they never filter their red wines. If you want some wine made with extreme care for craft, check out La Cruz De Comal.
Dry Comal Creek Vineyards And Winery
As another proud Texas winery, Dry Comal Creek Vineyards and Winery is dedicated to using 100% Texas grapes to produce 100% Texas wine. They have a variety of great wines made with care by Seth Urbanek, their extremely competent wine maker. Seth Urbanek studied wine making in Cornell, France, Australia, and the Finger Lakes bringing all that knowledge into every bottle of Dry Comal Creek Wine.
Kai-Simone Winery
Dr. Addams is the founder and CEO of Kai-Simone Winery. She is a proud veteran that loves to drink wine and is dedicated to making Kai-Simone Winery everything it should be. They make a variety of Texas and California wines buying grapes from Lodi, CA as well as growing their own to make their award winning wines. This Canyon Lake winery is a must-visit!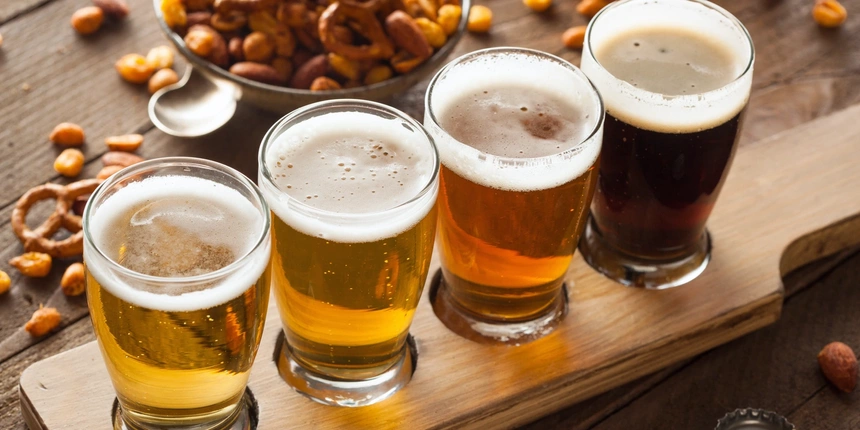 Breweries
Canyon Lake, TX offers plenty of breweries but finding the best ones to visit can be tricky. Fortunately, if you're looking for a cold one near Canyon Lake, these five breweries we've compiled below should have you covered.
Roughhouse Brewing
Roughhouse Brewing was started in 2019 with the goal of making good beer and focusing on making their farmhouse ales, lagers, and unique cave-aged beers. They aim to make beer that compliments the Texas backdrop, making their beers dry, crisp and refreshing. They have won a variety of awards and their dedication to quality has taken them pretty far in the industry. Come see this brewery and try some award winning beers when you visit Canyon Lake, Texas.
Five Stones Brewery
Five Stones Brewery established themselves just outside of San Antonio before circumstances required them to move out to New Braunfels. They frequently make various different brews but like to highlight fruit beers. However, the owners understand the disdain of fruit beers and ensure that at the end of the day, they are making beers, not juice or cocktails. Head out to Five Stones during your trip and give some of these fun fruit beers a try!
Faust Brewing Co.
Faust Brewing Company reopened this year with a brand new expansion. In this expansion, they enlarged their biergarten, added a food trailer, opened a new stage for live music, and more. This giant Canyon Lake brewery also got their liquor license, allowing them to operate a full bar alongside their beers. This huge brewery has so much to do and enjoy and is a great place to spend a few hours when visiting the area.
Middleton Brewing
Located just outside Canyon Lake in Wimberly is Middleton Brewing. This craft brewery has a large selection of great beers and are in many bars and restaurants in the area. They host open-mics for music and give local musicians the chance to perform at their brewery. Head on out to Canyon Lake and give these beers a try!
Guadalupe Brewing Company
Guadalupe Brewing Company is a craft brewery right in New Braunfels. They put their focus on brews that are full of flavor, are well-balanced, and approachable. Rated #7 on the list of best breweries in Southern Living, this small brewery has proven themselves to be a big deal. They also host live music and other events for you to check out during your visit to the area!
Whether you're looking for a nice family restaurant, a beautiful vineyard & winery, or a cozy taproom to discover, Canyon Lake, TX has a place for you. If you need a place to stay while out here though, check out our Texas campground, as we are only a short distance from all of these excellent spots! To book your stay, call (830) 256-0088 or click here to view availability. We look forward to seeing you soon!