If you're visiting our Camp-Resort this season, you'll probably need a few suggestions for things to do outside of our Canyon Lake campground! With all that we have to offer, you won't need to leave our Texas Hill Country campground unless you're itching to explore the surrounding area! Wimberley and neighboring towns have plenty of options for family-friendly things to do. Here is a mix of 10 things to do in Wimberly to keep in mind for your next stay with us!
Family-Friendly Attractions: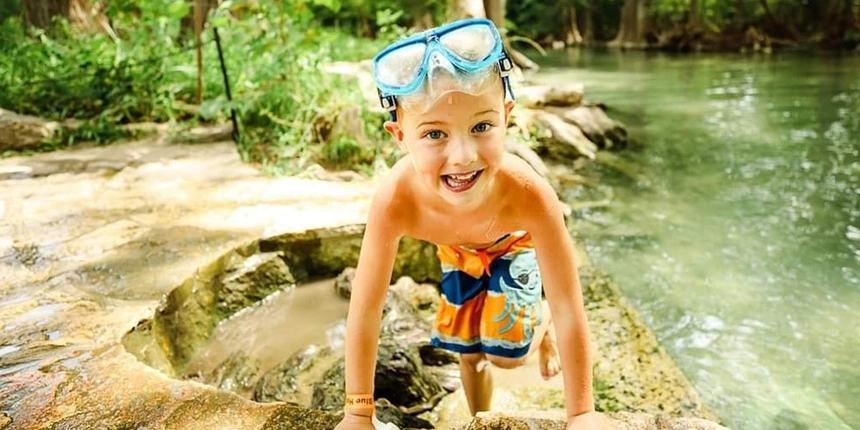 Photo by Blue Hole Regional Park
Blue Hole Regional Park
Blue Hole Regional Park
is a natural, spring-fed swimming hole lined with the iconic Cypress Trees located deep in the heart of the Texas Hill Country. The whole family can enjoy swimming in crystal clear water, sunbathing on the grassy swim lawn, and swinging from the famous rope swing. If you just want to go and enjoy the recreational amenities - it's free, but if you would like to swim, this requires reservations for a small fee. Check out all the information
here
.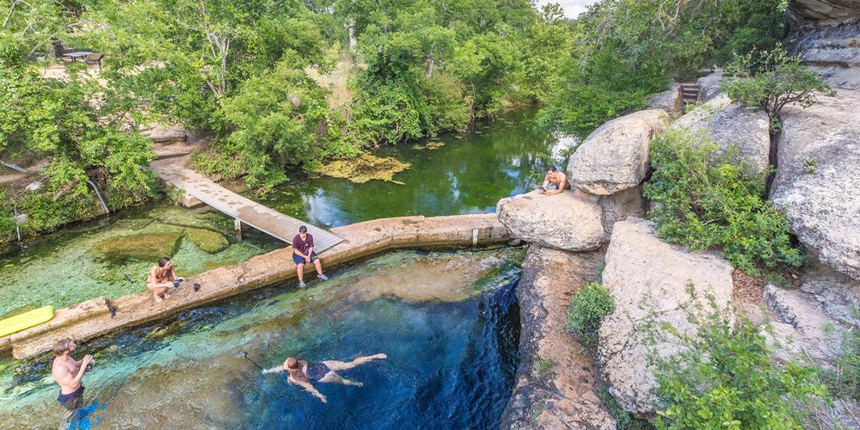 Photo by Visit Austin
Jacob's Well
Jacob's Well
is perhaps the longest underwater cave in Texas and an artesian spring that delivers several thousand gallons of water per minute. Swimming is available in two-hour time slots, by reservation only, from May 1 - September 30 (as long as water levels are normal). There is no fee to park or enter the natural area. A fee is only required to swim in Jacob's Well.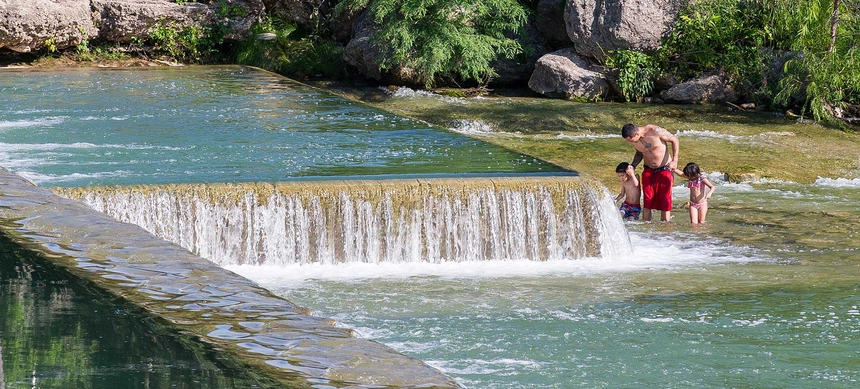 Photo by Texas Parks & Wildlife
Blanco River
There are many water adventures to be had at Blanco River! You can bring your own tubes, kayaks, or even boats or you can also rent a single or double kayak, or tube at the park store. Rental hours are 9am to 2pm; return kayaks by 4 p.m. Plus, you can also wim anywhere along the river at this top thing to do near Wimberley, TX!
Top Local Restaurants: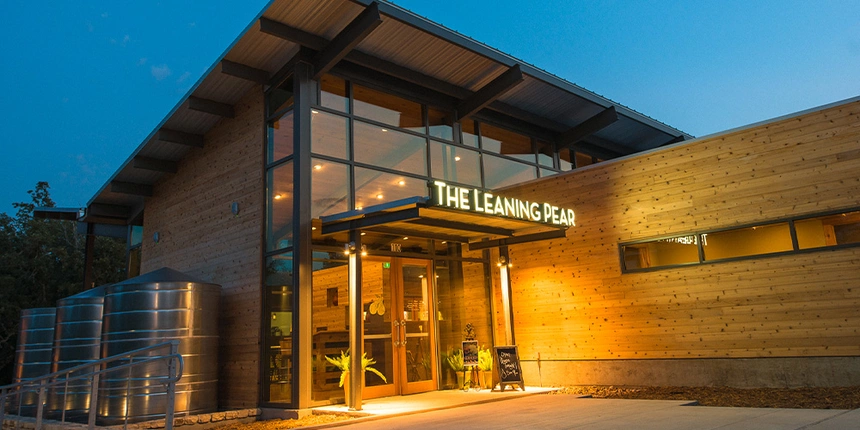 Photo by The Leaning Pear
The Leaning Pear
The
Leaning Pear
offers a delicious lunch and dinner menu focused on Hill Country inspired cuisine. From soup and salad, to sandwiches and wood-fired pizza, get ready to try some delicious plates. They are open Wed - Sat from 11am - 9pm and Sunday brunch from 11am - 3pm. Make sure to check out the full menu
here
.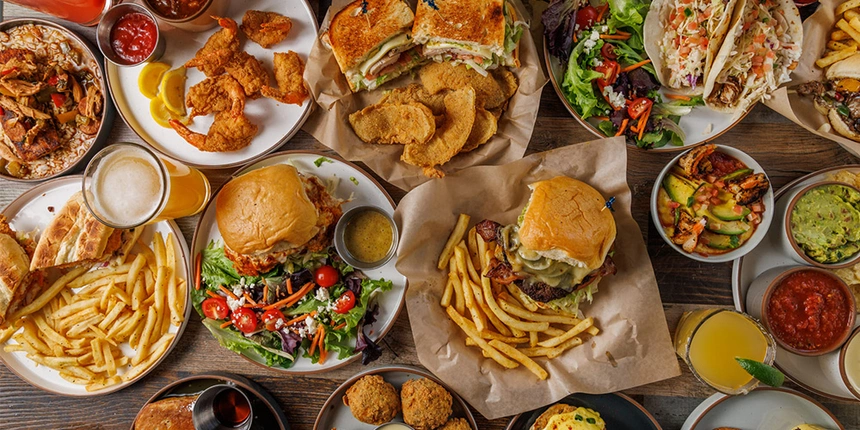 Photo by Chill's on the Creek
Chill's on the Creek
Chill's On The Creek
is a family-friendly American restaurant with an outdoor patio and dog-friendly picnic tables in Wimberley, Texas. You will love visiting the best outdoor restaurant in Wimberley due to the cool shade from the majestic trees. Plus, you will enjoy the view of the beautiful Cypress Creek that the outdoor seating faces. Check out their full menu
here
.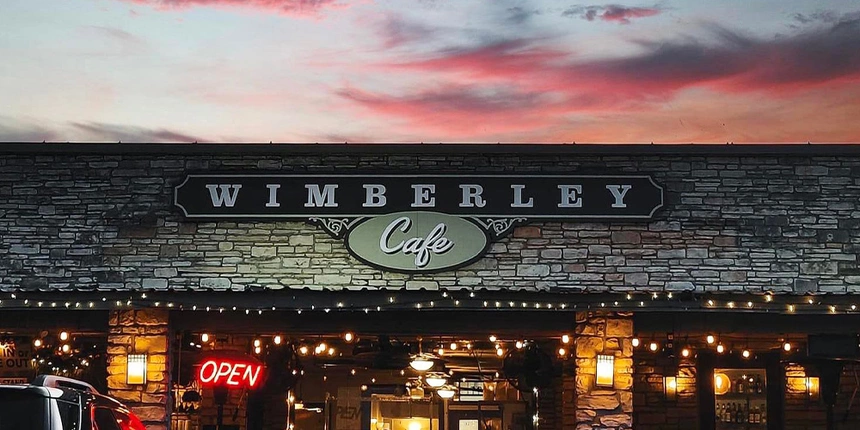 Photo by Wimberley Cafe
Wimberley Cafe
Enjoy yummy food at this local restaurant!
The Wimberley Cafe
offers breakfast, lunch, and dinner. They are open daily and also allow for online ordering for curbside or delivery. From sandwiches and kids meals, to burgers, there is something for everyone. Make sure to check out their full menu on their
website
!
Best Nearby Activities: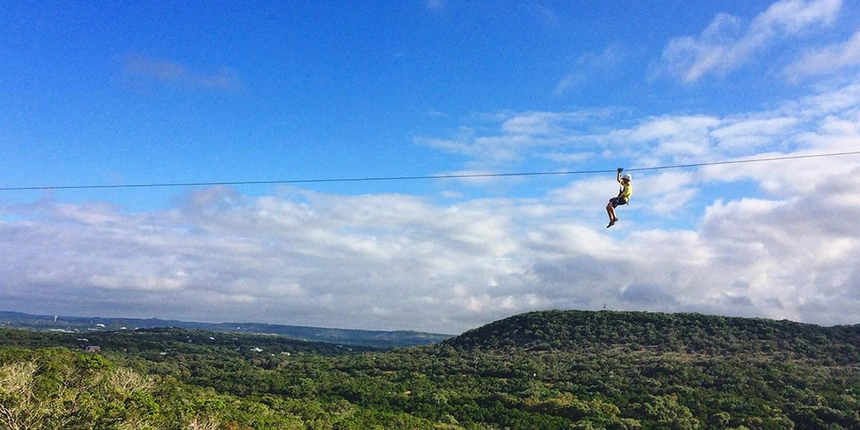 Photo by Wimberley Zipline Adventures
Wimberley Zipline Adventures
Prepare for highflying fun as you harness up and glide through the air on this thrilling, action packed zipline adventure. At
Wimberley Zipline Adventures
experience a rush as you soar over canyons and creeks with breathtaking 15-mile views of the Wimberley Valley. Your adventure will begin with trained guides leading you on a walking tour and continues through 10 zipline crossings. Tours are $110/person and reservations are required. Head over to their
website
to get all the information!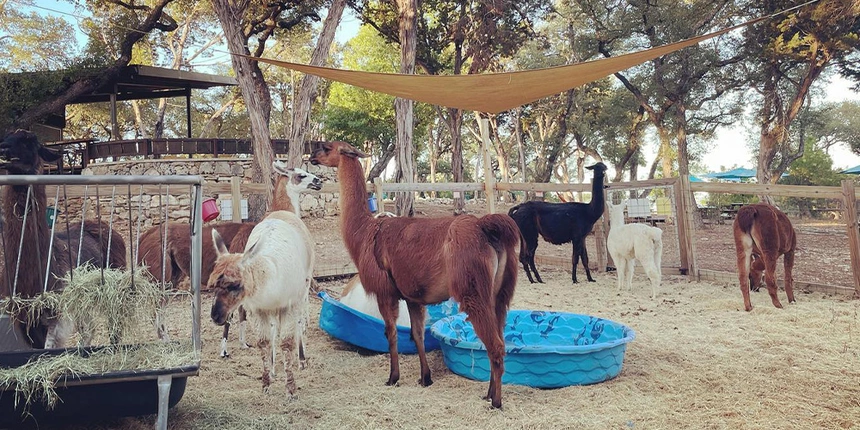 Photo by The Shady Llama
The Shady Llama
The Shady Llama is an outdoor family-friendly beer and wine garden where you can spend time with family and friends. Plus, you get to pet the llamas or miniature donkeys! Check out all the information including the name of the llamas on their
website
.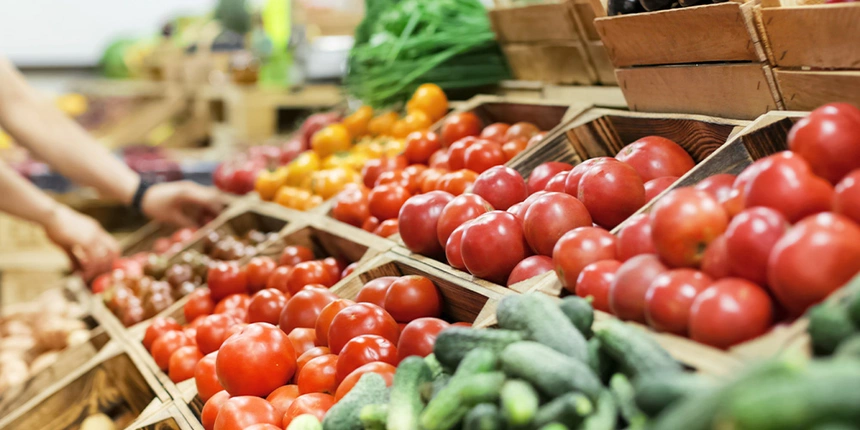 Wimberley Market Days
Wimberley Market Days
is the 2nd largest market in Texas with 475+ booths, it's also one of the oldest outdoor markets. The Market is open on the 1st Saturday of the month, March-Dec from 7am - 3pm. Check out their online
website
to prepare for your visit.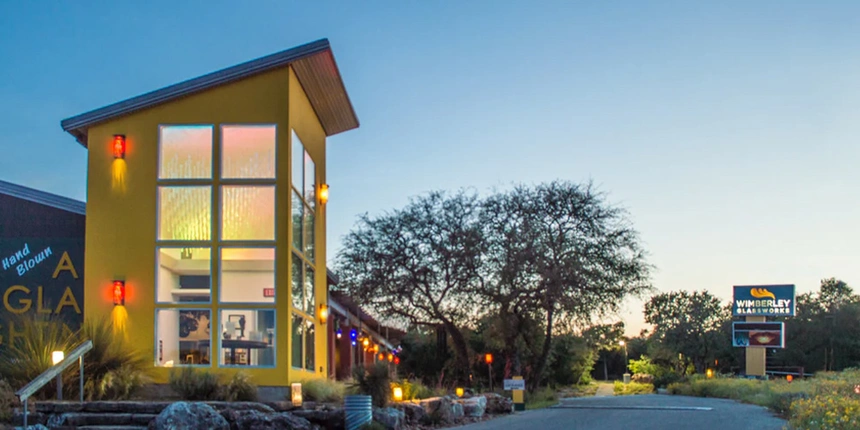 Photo by Wimberley Glassworks
Wimberley Glassworks
See art come to life in live glassblowing demos, visit their shop and tour their art installations - all at
Wimberley Glassworks
! You are able to check out one of their glassblowing demos Thurs - Sun, 10:30am-3:30pm. Go to their
website
to check out their pricing.
Hopefully you're able to add a couple of these stops to your itinerary next time you stay with us! Our Camp-Resort is the perfect homebase if you're traveling to Texas and interested in camping near Wimberley, TX. While there is plenty to do at our Camp-Resort, we hope you can venture out to Wimberley and other nearby towns to see some of our local favorites!